How To Pick The Right ORM Tool For Your Business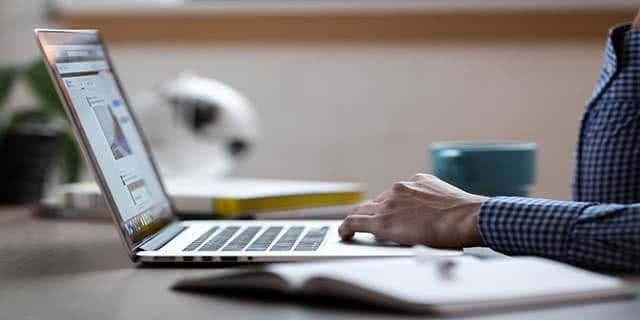 Your online reputation can be an extremely strong asset or a massive liability for your business. This depends on what your past customers thought of you. One study showed that an overwhelming 90% of customers read online reviews before they visit a business. Also, close to two-thirds of purchasing decisions are said to be influenced by such reviews. The ideal Online Reputation Management (ORM) tool helps you monitor feedback and reviews from your customers in real-time. It enables you to act swiftly in firefighting and alleviating the effect of negative reviews on your business.
Reviews notification
This is perhaps the most important feature on your ORM application. There are two aspects to consider while evaluating a tool for its reviews notification feature. Firstly, the ORM tool should not limit itself to a handful of popular review platforms like Google and Facebook. Instead, it should cover a larger spread of platforms that they monitor reviews for. This is important because your prospective customers may bump into your business from any of the hundreds of possible listing sites and review platforms.
A negative review on any of these platforms could be bad for your business. Also, it is worth noting that a lot of large review platforms syndicate user feedback from smaller websites (and vice versa). A negative review published on a smaller site could thus influence your ratings on one of the larger sites. However, not all review platforms carry equal weight. A recent study from ReviewTrackers however points out that nearly 6 in 10 consumers look at Google for reviews. So, make sure that your ORM tool monitors both the biggest platforms, like Google and Facebook, in addition to the dozens of smaller and niche listing websites.
The second aspect to consider is the real-time nature of the alert. Social media platforms like Facebook and Twitter are routinely used to amplify the reach of users' reviews and opinions. Without a near real-time alert, your business may fail to act on a negative review before it is too late.
Positive review generation
There are two ways to maintain high online ratings for your business. One way to do this is by addressing negative reviews in a timely manner. A near real-time review alert system allows you to respond to any negative responses quickly, mitigating any damage. Another way to keep your ratings high is to gather more positive reviews about your business. Ideally, the right ORM tool for your business should include features that enable you to generate honest, positive reviews.
Studies have shown that actively asking your customers for reviews generates higher ratings for your business over not asking. Pick a tool that lets your business seek customer feedback after each of your business transactions. Such feedback may be sought over email, SMS or through dedicated kiosks set up at your point-of-sale. Customers who leave positive feedback may then be requested to review your business on the larger, influential platforms like Yelp, Google and Facebook. Similarly, you're able to reach out to customers who leave poor feedback to understand the issues they faced. This way, your business can fix possible problems before the customer leaves any permanent, negative reviews.
Reputation Management
While review generation and negative feedback monitoring are two important aspects of an ORM tool, the core objective of such a tool is to make review management easy. A typical business may be listed on at least ten to thirty social media and local business platforms. Tracking reviews and responding to customer feedback manually can be cumbersome and inefficient. The ORM tool that you pick must come with the inherent ability to track and manage reviews and responses from dozens of review platforms.
Local citing management
If your business services dozens of locations, handling multiple review platforms for each local listing can be difficult. One option is to aggregate all these various listings under one brand name, however that comes with a couple of disadvantages. Firstly, a negative review for one listing could instantly impact the revenues and reputation of all the other listings. More importantly, review platforms serve as a gateway for customers to discover and solicit services from your business.
In the absence of discrete listings for each of your branches, customers are in a better position to discover a listing that is closest to their neighborhood. This is especially important in the case of Google search where the geographical coordinates of the search user can play a significant part in determining the search results that get shown to them.
Third party integration
Finally, it is worth pointing out that ORM is all but one component of a business' customer relationship management. The ideal ORM tool for your business should come equipped with features that make it easy to integrate with your in-house CRM. At the very least, pick a tool that offers direct integration with tools like Salesforce, MailChimp and HubSpot. Not to mention, one that offers integration indirectly through services like Zapier can work as well.
What other features do you think are ideal in an online reputation management tool? Share your ideas in the comments.
Photo courtesy of Pexels user Burst