How to Write an RFP for CRM Software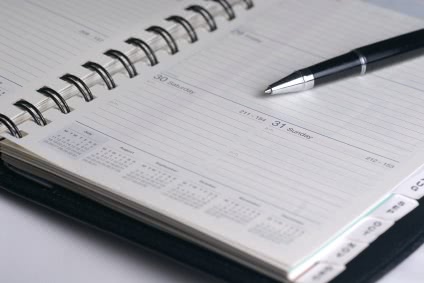 Five Things You MUST Include In a CRM Software RFP
Your CRM software initiative is moving forward, and after extensive research and preliminary evaluations, you've narrowed it down to your short list of potential vendors. Now, the next step is to issue a request for proposal (RFP), a formal and often lengthy document that asks pointed and detailed questions about each provider's CRM offerings.
Be prepared! The RFP process is complex, time-consuming, and even confusing at times, but one that is vital to ensuring the selection of the best possible solution for your business.
CRM requirements will vary greatly from one business to the next, so every RFP – even if submitted to the same vendor – will look quite different. However, there are certain elements that must be included in each and every CRM RFP, to ensure that your company gets the most value from its CRM investment.
Below are the five topics or items that can help drive the RFP process and steer your organization in the right direction:
Integration
CRM solutions should not be viewed as "stand alone" applications that support a single department or function. They work best, and deliver the most value, when they can seamlessly link to and share vital information with other critical business systems in your enterprise. Therefore, you'll need to make sure that the providers you are considering can integrate with the various applications and databases that currently exist in your infrastructure.
For example, will customer address data be instantly shared with your billing and accounting systems? Can contact information maintained in Microsoft Outlook be easily imported into the new contact management application? Or, can purchase orders created in a separate order entry system be dynamically reflected within the appropriate contact records?
It is important to note that the questions and answers in this section of your RFP may be quite technical in nature. So, it is highly recommended that IT staff members be closely involved in the creation of the questions to be posed to the vendors, as well as the review of their responses.
Mobile Capabilities
CRM software can be used to facilitate a broad range of operations across many different departments – sales, marketing, support, and field service. Since each of these functions often requires a large percentage of staff to travel frequently for business, it is vital that they can access the information contained within the CRM application while they are on the road.
Some CRM solutions provide offline data synchronization capabilities – which means that users can add or alter information in local databases stored on their laptops, and then import/update the changed data into the primary contact management database when they return to the office. Other solutions provide real-time application access via the Web, PDAs, and other mobile devices.
Which approach will work best for your organization will depend largely on the needs of your users. But, it is best to get an idea of what remote capabilities each system offers, so you can discuss it with affected employees and weigh all the options.
Industry Specific Needs
Many CRM solution providers have acquired experience or expertise in certain sectors. They may have a strong customer base in a particular vertical, or may employ staff members with very targeted backgrounds and in-depth knowledge. These companies understand the specific CRM needs of particular industries, making them quite valuable to the appropriate companies – particularly those who are embarking on their very first CRM initiative.
Companies who possess industry-specific expertise can provide consulting services that offer much-needed advice as to how to best implement and utilize the solution, and can deliver a finished application that requires less customization and tweaking than most generic CRM software packages. Ask for details about each vendor's experience in your particular market, and check to see if they have packaged applications designed specifically for your industry.
Training
Although there are many departments and divisions across an organization that can derive significant value from a contact management software package, most companies deploy it among their sales teams first. However, sales reps are usually the most fickle, and the most resistant to embracing new applications. Why? Because they fear that new technologies may actually make their jobs harder, not easier, and that learning and using CRM software may take time away from their core revenue-generating activities.
Plenty of training – in advance of your roll-out – is key to ensuring high user adoption among sales and other teams, so be sure to ask for in-depth details about available training programs in your contact management RFP. A vendor that offers comprehensive training programs before, during, and after your deployment can help make your users feel more comfortable with the new solution, and get them up and running as quickly as possible.
Future Product Roadmap
Your CRM needs today will likely be very different than your requirements a year or two down the road. Your business will grow, your objectives will change, and your marketplace will shift. So, you need to know that the contact management solution you choose will provide the scalability and agility to adapt to these changes as they emerge.
Therefore, it is extremely important to find out what the vendor has in store for their product in the future. What plans do they have to enhance and evolve the solution over time? How do they determine what new features and capabilities to add? What is the average time between major software releases? Questions like these will help you identify those vendors that have a solid plan in place – and those that don't.
Of course, any CRM RFP will need to include far more than these five topics. Additional questions, related to the unique requirements of your company, will also need to be posed. But, by using these areas as a starting point for structuring your proposal questions, you can find the best vendor with the best solution for your business.
[Photo courtesy of bullhorn.]