IBM Operational Decision Manager (ODM): Who Needs It & Why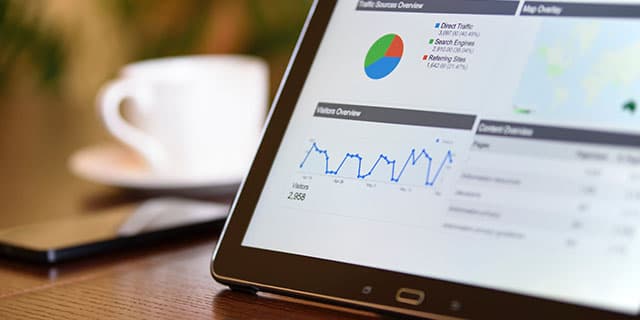 In the complex world of business, the decisions you make are critical to the success and sustainability of your organization. While some of these decisions are strategic, there are plenty of everyday decisions knowledge workers and managers make. These business decisions include authorizing a loan, based on established rules and policies — i.e., "manual" operational decision management. Luckily, these types of decisions are perfect for automating with the aptly named IBM Operational Decision Manager (ODM).
ODM is IBM's business rules engine and software platform. It provides organizations with a way to configure and codify their business decisions so that the software can make decisions automatically. Automated decision-making naturally speeds up your processes, but it also has several business benefits in other areas.
Benefits of IBM ODM
It speeds up the decision-making process: ODM completes decisions in seconds that normally take several minutes for a human to even consider.
It provides greater consistency: Because it uses clearly defined rules, IBM ODM makes the decisions the same way every time. Thus, given certain inputs, users will always know the expected outcome.
It enables auditability: IBM ODM software has built-in tracking functionality that allows for a clear audit trail. Users can see how and why each decision was made.
It results in improved productivity: Less time spent on simple decisions frees up time for knowledge workers to focus on more complex decisions. Especially ones that require cognitive and judgement-based abilities.
IBM ODM in Insurance
Given the rules-driven nature of the insurance industry, it's no surprise that it's a perfect fit for IBM ODM.
There are rules for underwriting, including the required documents needed for a case. Not to mention how information on the case impacts insurability and rate tables.
The rules for claims processing, such as the required documentation to accept and adjudicate a claim. This also includes how to value the claim, how to split the insured amount of deductible copay and more.
There are rules for regulatory compliance at the federal and regional levels.
It's crucial for insurance organizations to comply with industry regulations and plan membership requirements. Not only do businesses avoid steep fines by complying, they also keep their customers happy. For example, companies must process claims within required time periods. Consistency and auditability are two major factors in ensuring this compliance.
One practical instance in which ODM can be useful is in its decision table capability. This feature groups predetermined rules that have similar conditions and actions for quicker response time. For example, a loan company may need to determine an insurance rate based on the loan amount, customer credit rating and/or a variety of other factors. The ODM will look up these factors in its decision table and return a corresponding insurance rate.
Other possibly automated business decisions specific to insurance and finance include: deciding whether to accept or reject a claim, determining insurance rates, approving internal promotions and detecting cross-selling opportunities. Codifying industry rules into a configurable solution like ODM improves decision-making accuracy, reduces staffing requirements and eases the burden of training new employees.
IBM ODM in Financial Services
Like insurance, finance also centers largely around rules. Consider loan origination in automotive services, where rules play a major part in how the dealer interacts with a finance company.
When a dealer applies for financing for the customer, such as with a purchase loan or lease, the finance company decides whether to finance the deal based on defined rules. These rules relate to the data provided on the application— credit report, income, debt-to-income ratio, etc. If the data doesn't meet certain requirements, the dealer may reject the application.
Assuming acceptance, the dealer then walks through the contract with the borrower, which then goes back to the finance company for validation. The finance company must decide whether the received contract matches the original offer sent to the dealer. They also determine whether all the required information is available for acceptance.
Rules are an intrinsic part of the loan origination process, making it a good fit for automated operational decision management. IBM ODM handles many process elements, which provides an unbiased, consistent and accelerated review (seconds instead of hours) of inputted data.
Transform Your Business Decisions with IBM ODM
IBM ODM has the power to make simple business decision processes expedient and accurate, giving insurance and finance organizations a compelling reason to explore the platform.
Photo courtesy of Pexels user PhotoMIX Ltd.