KPI = Kill Potential Innovation?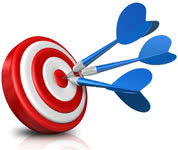 As I am preparing for my webinar on The People Side of Innovation, I got some interesting comments on KPI's for innovation on my blog. Here you get the highlights.
It was started by Johan Maartensen, who wrote that it would interesting if managers had different KPI's on their staff (e.g. sales staff asking for new insights and potential new ideas for their products.
Mette Vesterager replied with this statement:
"Forget about KPI's. They are for sure the killer of innovation. If people have to ask for new insigts to reach a certain KPI score, they will not be really interested. Extrinisic motivation factors like KPI's kill intrinsic motivation factors according to psychological research and it is my experience that it is in fact so in reality. Good innovation – in fact good anything – requires passions!"
This is straight talk and I tend to agree with Mette although I do believe what's worth doing is also worth measuring. Check this blog post: Metrics and Open Innovation: What Should We Measure?
Kevin Paylow added a slightly different perspective:
"I'm not sure I agree. KPIs will drive behaviors, some wanted, some not (such as malicious compliance). But at worst, fluff insights submitted to meet goals are simply more noise that needs to be filtered out. At best, KPIs go well beyond measuring the individual and tell the organization that uncovering customer needs is an important, valued activity.

Passionate people will share their ideas whether they are measured or not."
Then Jens Moeller Jensen kicked in with some great observations:
"This is really the point (on KPI's): to help the team and not the manager alone nor individual team members. This is a matter of the perception and understanding of innovation in the greater picture in which the individual can rarely pull through as opposed to the team which – if good – is capable of most anything. In other words, KPIs should – if at all used – indeed serve the team and not the individual. More so in order to avoid conflicting personal sub-optimization goals. And furthermore, it is essential for the success of the team to have and know the common goal which hopefully reflects the communicated strategy.

In essence, KPIs may be an appropriate tool for the team if set:

in the right way and the right manner
in the right time and the right place and…
reflecting and communicating appropriate common goals.

But as an individual-focused tool to optimize performance in an innovation context it is like to do more damage than good."
Great thoughts indeed! As with almost everything related to innovation and management, it has to be in the right context.
As a closing remark, Jordi Robert-Ribes shared his view in a very simple way:
KPI = Kill Potential Innovation
Feel free to join the discussion!
[This post originally appeared on 15inno and is republished permission.]