Why Let Customer Management Be A Hurdle?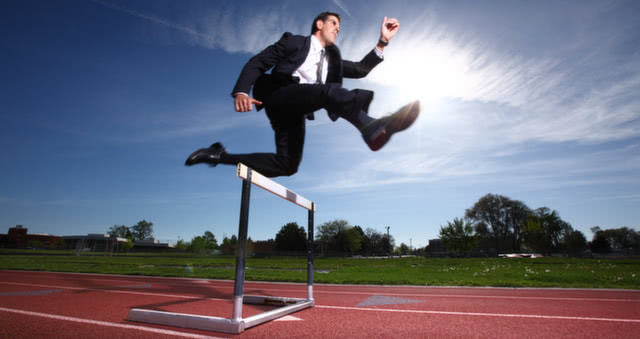 No matter how much companies focus on the expansion of business and the acquisition of new customers, they cannot afford to neglect their existing customers at any cost. The whole concept of customer relationship management (CRM) would be useless if an organization does not have customers! Business owners agree that the retention of existing customers is much more important that the acquisition of new ones.
Ideally the management of customer relationships involves combining technology and business strategy for identifying, acquiring and retaining valuable customers. However, this is only possible after the analysis of information collected during transactions like purchases and returns as well as various activities. You can't deny that such comprehensive analysis would reveal a lot in terms of customer information.
Underlying Customer Management Principles:
Consistent growth in profitability and income of company.
Evident improvement in customer satisfaction through enhanced customer service.
Efficient management of complete customer life cycles.
Streamlining of business functions and customer support activities.
The basic objective of CRM is to deploy returns from individual customers and allow the determination of important trends that govern consumer behavior. This enables efficient management of business aspects like capacity planning, customer service, product improvement as well as development.
The implementation of enterprise CRM software imparts several benefits to a company no matter whether your company is a start-up or an established name in a market. In addition, the creation of a database of customers helps in the identification of important opportunities. Moreover, an organization also comes to know about the buying habits of those customers. This allows a business to work on specially targeted marketing campaigns and promotional activities.
When it comes to choosing CRM one must always keep in mind that the most important feature is accessibility. In addition, the CRM system should be extremely efficient. In most cases, small companies have limited resources. Therefore, the solution needs to be portable and convenient.
Every organization seeks competitive advantage in the contemporary business world. Companies do not tolerate any kind of inefficiency. This especially holds true for customer services. In addition, the availability of innovative technology facilitates customer contact through various channels like social media, call center, email and online chat. We live in an era where even the smallest of retail outlets makes use of the services of a retail call center. Consequently, the need for a streamlined customer services contact management system arises.
Benefits of a Standardized CRM Solution:
Enhanced understanding of customer expectations.
Customization of products as well as services according to the needs of customers.
Use of customer-oriented business strategies.
Considerable reduction in the waiting time of customers.
Centralization of business processes through a single, robust CRM software.
A global organization that serves customers in different parts of the world can find it difficult to manage a plethora of diverse clients. In that context customer management becomes all the more important. However, it's difficult to manage customers without the use of an effective CRM system that addresses the unique requirements of companies.
If you're looking for additional information on specific CRM solutions be sure to look at our exclusive Top 40 CRM Software report as well as our collection of blog content on the elements of CRM.