Local Tech Series: Boulder, CO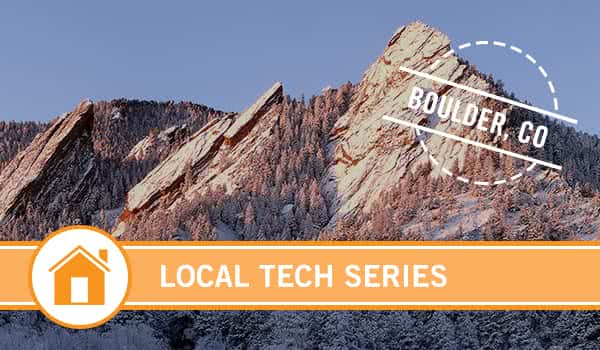 For those who may not be familiar one of the West's busiest tech hubs, Boulder's story hasn't always been tech-based. The 1960s showed a city widely known as a home for hippies, a demographic whose attitudes were as far removed from the tech world as one could get. But what many don't realize is that the tech environment in Boulder can be traced all the way back to the 1950s, with companies like Ball Aerospace calling the city home in 1956.
Mountain meets microchip
Since then, the tech community in Boulder has yet to stop growing, and the city continues to maintain a solid spot among the top tech cities in the US. With new startups taking root every day, the area is bursting with innovation and advancement. We couldn't spotlight every one of Boulder's tech companies (limited word count and all), but these five are great examples of all the industries you can find below the Rockies.
PivotDesk
Who: PivotDesk
What: Shared Office Space Search Engine
How: While not necessarily built around a platform, PivotDesk provides a service that every company (eventually) needs: an office. PivotDesk allows users to search for shared office spaces in a number of major cities like Boulder (of course), NYC and San Francisco, to name a few. The search engine even lets you narrow your search depending on the type of office you're looking for by categorizing possible options into buckets like 'Shared Office', 'Temporary Office' and 'Private Office Space'.
Something Cool: In addition to helping office-less companies find a place to work, PivotDesk also works with companies who have excess space and are looking for someone who could use it.
TextUs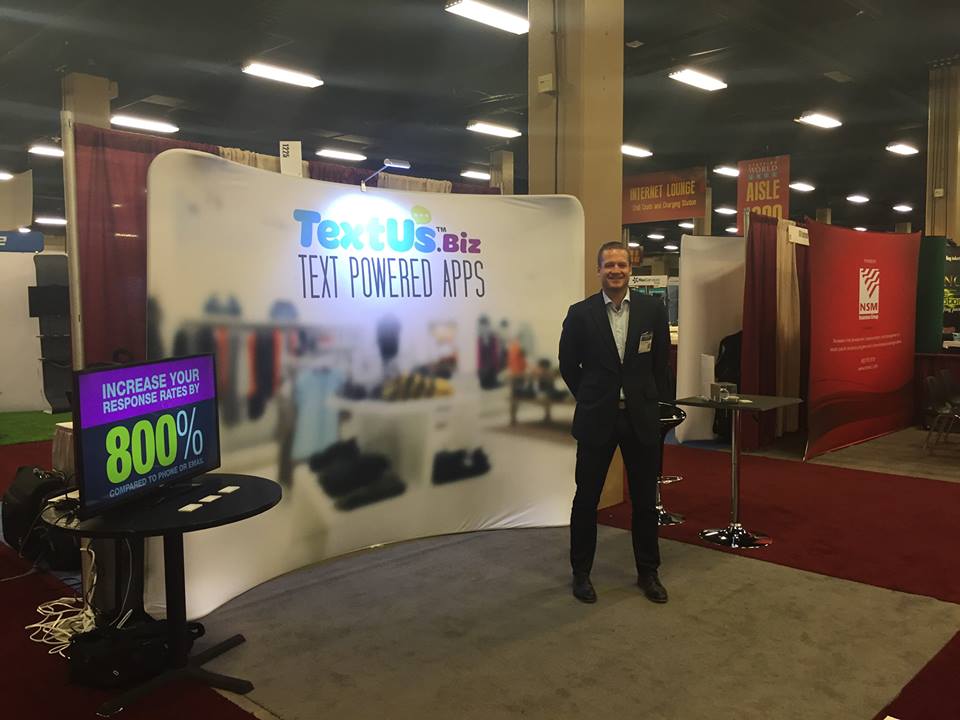 Via TextUs Facebook
Who: TextUs
What: Business-class Text Messaging
How: Today's sales landscape is a tricky place to navigate; the job depends on reaching out to people, but hardly anyone answers unknown phone numbers anymore. TextUs presents a solution: the business-class text message. Boasting impressive statistics like 98% read rates and 35% lead response rates, TextUs provides a way to leverage one of the most popular forms of communication into a profitable business tactic.
Something Cool: The platform is built with a Group Broadcast feature, which lets salespeople send a single message to multiple people at one time. However, unlike most group text messages, these messages convert into one-on-one conversations instead of the mass-group-response mess we're all (painfully) familiar with.
WorkBright
Who: WorkBright
What: Paperless Employee Onboarding
How: Onboarding new employees is easily one of the most time-consuming tasks a company has to deal with, especially with what definitely feels like an endless conga-line of forms and paperwork. WorkBright's solution puts everything into a central hub, virtually eliminating the need to transfer information from form to database, which significantly reduces the cost of onboarding new hires and saves so many trees!
Something Cool: WorkBright can organize all necessary onboarding paperwork into a single dashboard which new-hires can then access from basically anywhere, giving them the chance to complete onboarding tasks from home, even before they show up for their first day.
SendGrid
Who: SendGrid
What: Transactional and Marketing Email
How: Because email is such a widely utilized marketing tactic, email marketing platforms must be extensive in the functions they provide as well as user-friendly, thus allowing marketers to get the most out of their chosen platform. SendGrid provides email marketers with essential campaign and analytic tools, all accessible through a clean and manageable interface.
Something Cool: SendGrid comes in a transactional email version as well. For those unfamiliar, transactional email allows businesses to better nurture their customers through automatically triggered emails such as welcome messages, order confirmations and password assistance emails.
SnapEngage
Who: SnapEngage
What: Live Chat
How: Live chat as a helpdesk option isn't really a new idea, but the widespread adoption of live chat as a CRM solution is a trend that's catching on in the best possible way. SnapEngage has leveraged this trend and provides a solution that is even optimized for use on mobile devices, because problems don't stay at home and neither do people.
Something Cool: Send SnapEngage your examples of your aesthetic and they'll send you back a custom chat box to match – keeping everything uniform and focused on your branding helps customers feel comfortable when talking to you, as well as keeping your company fresh in their minds.
Must be something in the water
Even though Boulder might more commonly be associated with various kinds of recreational activities, being a prominent tech hub is a fact Boulderites don't want the rest of the country to overlook. With an eight percent increase in population and a nearly five percent increase in employment within the past five years alone, it looks like Boulder is well on it's way to becoming another viable place for techies and new-brands to call home. Companies of various sizes are catching on to this mountainous paradise where nature meets nerd — could Boulder be your next adventure?