Local Tech Series: Sweden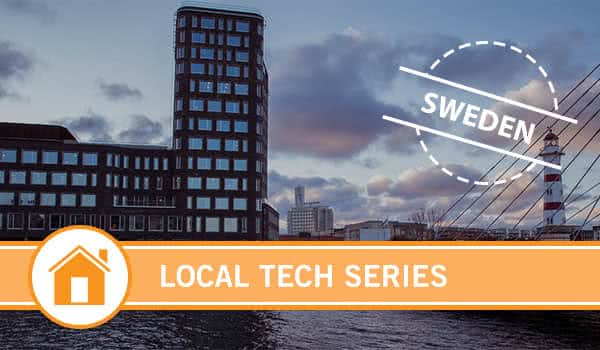 While generally better known for companies like IKEA and Ericsson, Sweden is a country that brings much more to the world of tech than most people realize. Despite the fact that most neighboring European countries have experienced some economic hardships in the last several years, Sweden has managed to maintain economic stability.
But why is Sweden so successful when it comes to the startup scene? The country provides Swedish students with a university stipend in order to encourage workforce growth, and has implemented economic safety nets and investment-based tax deductions to reduce the risk on a private investor's part to support the development of promising startups.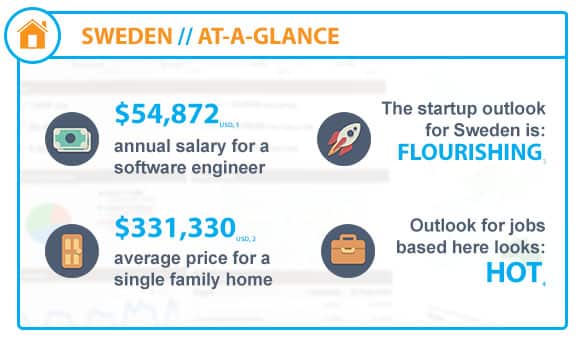 Not-So-Elusive Unicorns
In the tech world, a unicorn is a startup company that is valued at over $1 billion, and Stockholm currently holds the title of having produced more unicorns per capita than any other city. While the country is brimming with successful and innovative companies producing awesome new technology every day, here are just a handful of them to get you started.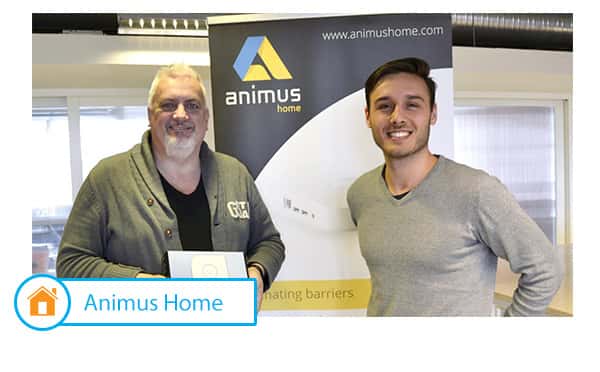 Via Animus Home Facebook page
Who: Animus Home
What: Smart Home System
How: Our homes are important to us. We spend a lot of time maintaining our living spaces and making sure they stay safe and comfortable. Animus Home is a smart home system that lets you do just that via the Animus Heart hardware, which sits in your home, and from the mobile app, which travels with you. This way, you can manage things like your home's heating system both when you're in your house as well as when you're not, which means you'll never have to wonder if you left the oven on (as long as that oven is wifi-enabled, that is).
Something Cool: Animus rightly believes that just because your internet goes down, your house shouldn't go down with it. That's why the Animus Home system is designed to work offline, ensuring that your entire home doesn't go haywire even if you can't stream Netflix.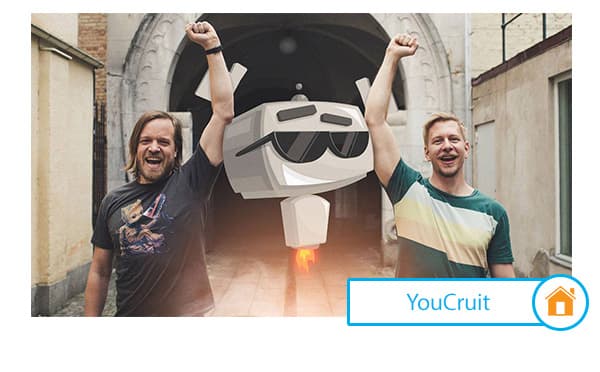 Via YouCruit Facebook page
Who: YouCruit
What: Hiring and Recruitment
How: As some of you may know, the process of hiring new talent can be quite the arduous endeavor. YouCruit works to take that endeavor down from Everest-levels of intimidating to something a little more manageable by posting your listing to online job boards for you, as well as providing you with a centralized system for ranking, tracking and communicating with your job candidates. More than that, the system lets you know which job boards or social channels have been the most successful when it comes to reaching the right kinds of people, meaning you can really focus your efforts where they're going to count the most.
Something Cool: We use online dating tools to match with people to go out with, so why not use a similar process to find people to work with? YouCruit uses personality tests to see how successful each candidate would actually be in the position, giving you a clearer picture of who doesn't just look good on paper, but will actually be good in-practice as well.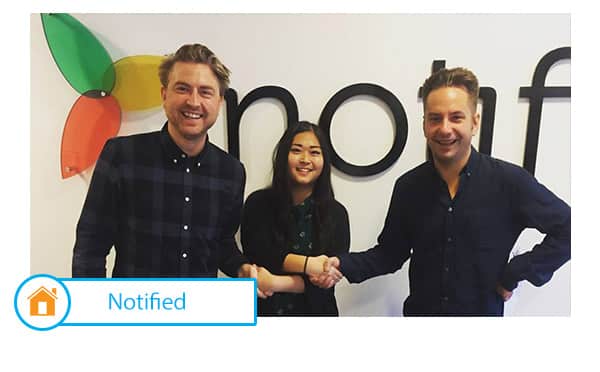 Via Notified Facebook page
Who: Notified
What: Social Monitoring
How: Leveraging your social reach can be the key to success for your company and your marketing campaigns. Part of using your social channels to the best of their ability is understanding how people are reacting to your brand, your product, and your message. Notified works by finding conversations about your company and helping you turn those conversations into 'business-changing insights'. By showing you what people are saying, Notified gives you the power to adjust your message to be more relevant as well as capitalize on the tactics and the strategies that have been proven to work.
Something Cool: Sometimes, we all need a helping hand. Notified identifies relevant influencers within your sector and helps to connect you to people with a lot of social pull who can spread your name and help you reach an even wider audience.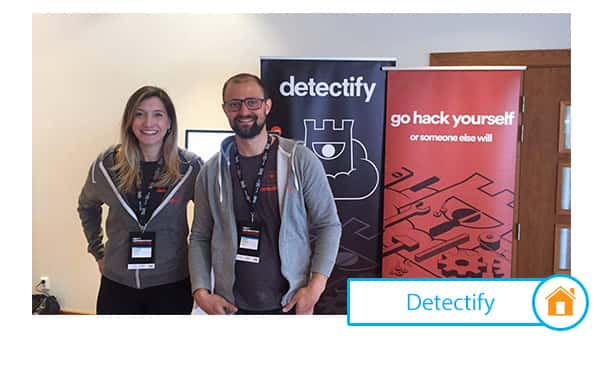 Via Detectify Facebook page
Who: Detectify
What: Web Security
How: Regardless of where your expertise lies or your skill sets align, we're all aware of how important web security is. Once integrated within your system, Detectify scans your site for 500+ vulnerabilities, looking at your website from a hacker's perspective in order to identify any weak spots that could potentially be exploited for less-than-savory purposes. Detectify even simulates hacker attacks on your website and delivers detailed reports on those simulations, providing you with some real-world context as to how to improve your security systems.
Something Cool: Founded by some of the best white hat hackers in the world, Detectify continues to utilize the best ethical hackers in practice today. Detectify Crowdsource is a network of individually chosen researchers whose talents work toward making sure all customer systems are constantly kept at to the most up-to-date security standards and practices.
Sweden As A Support System
Silicon Valley may be famous for its startup culture, but that hasn't stopped Sweden from nipping at Silicon Valley's heels. Many attribute Sweden's tech success to a number of factors, from the emphasis on engineering and design to the fact that the Swedish startup culture has developed a supportive and innovative tech community, valuing the ideology that success breeds success. Whatever the reason, Sweden has been a key player in the world of tech for over a decade, and not only remains a strong base for startup development, but continues to show virtually unstoppable growth.
Feature photo courtesy of Flikr user Maria Eklind
Know a tech city we should look at next? Let us know on Twitter
[1. Via PayScale 2. Via Business Insider Nordic 3. Via Relocate to Sweden 4. Via Business Insider Nordic]