The Fundamentals of Marketing Analytics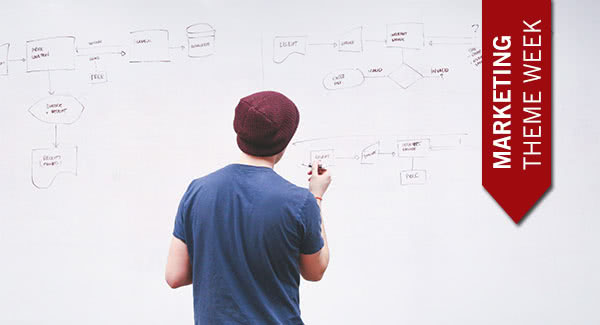 With the rapid turnover rate of marketing campaigns, the need to push one promotional launch after another is vital, more than ever. With each campaign, it's essential to measure the data, analyze how effective a campaign performed against its competitors and figure out how future campaigns can better target customers. It's known that promotions help generate brand awareness, grow customer interaction and increase revenue; but is your company getting the right and best results?
Though gathering metrics is key, the specific measurements you collect and analyze depends on the campaign and what the company goals are. It's time to get a handle on your marketing analytics and make sure you're achieving your customer-centric goals.
Measure. Measure. Measure.
Measuring the output and performance after every marketing campaign is crucial. Utilizing marketing analytics to its full potential can help your company stand out from the competition. If the input and initial investment into a campaign isn't measuring up, then perhaps it isn't worth the time and effort. Here's how you can strengthen your analytical efforts and tackle the numbers.
The Keys to Google Analytics 360 Suite

Google Analytics 360 Suite provides you with the tools to drive sales, generate revenue and be the top dog in your industry. The platform offers companies an in-depth look at customer purchasing decisions, then pinpoints how companies can not only better their marketing strategy but also deliver better results. The suite includes a multitude of integrations, including: Analytics 360, Tag Manager 360 and Attribution 360.
Google Analytics 360 Suite comes with an assortment of useful features such as: audience identification, creating more personal experiences for customers in the digital space and building both shareable and comprehensible reports. Companies such as GoPro, Domino's, Intuit and Lenovo are using the suite to step up their analytical game and apply the platform into their everyday workflow.
Through the use of the Google Analytics 360 Suite, companies have seen an increase in their monthly revenue, a more streamlined approach to their tagging system and a complete culture shift when it comes to making thoughtful decisions.
Get Social with Social Media Analytics

In recent news, Instagram decided to join the analytical world by testing out a few new features. One of their newest features, "Insights", focuses on two key areas: post analytics and user demographics. Companies and brands of all sizes will soon find out who's interacting with their posts and how they can better serve their customers with more engaging, tailor-made content.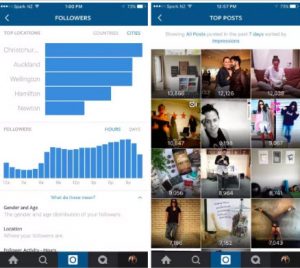 Though these features are currently being tested, the screenshots shown above (provided by Later.com) displays how the data will be presented. The Instagram analytics will give companies demographic information on their audience that'll help them create better-targeted posts that resonates with consumers on a more personal level.
With changes to Instagram's algorithm and an average of 70% of Instagram content getting missed, it's crucial, now more than ever, to make sure that your content isn't getting lost amongst the crowded digital space. The use of social media to get to the right customer at the right time.
These practices have already been applied to Twitter and Facebook, both of which have their own integrated analytical section. Social media analytics changes the way you curate your content to reach a better, more targeted audience.
Embrace Google AdWords

Positioning your company in the market through the use of Google AdWords, will be the next practice to tackle. Google AdWords provides services such as advertising, building new campaigns and scaling existing campaigns on global scale, based on a company's targeted audience.
However, Google AdWords is more efficient when it's paired with Google Analytics. The steps between a click and a conversion are confusing, so learning what a customer is going through from point A to point B can be done by using Google Analytics. To provide a better understanding of consumer behavior, Google Analytics provide the measurements that companies need while Google AdWords helps promotions and customer engagement.
With the aid of Google Analytics, you can evaluate the performance of your Google AdWord campaign against the criteria noted below:
Bounce Rate
Page Views
Customer Page Visit Duration
Quality Score
Converted Clicks

By applying both Google Analytics and Google AdWords, business can experiment and see how ads and websites perform against existing competitors, along with providing impactful information to track and enhance customer experience.

After any marketing campaign, whether through traditional means or social channels, take charge of the results and figure out if you're optimizing the return as much as possible. With social media, Google Analytics and Google AdWords, the data reports will show which marketing campaigns and other promotions are worth revisiting or continuing. Save the time, money and hassle- and strengthen your marketing ROI.

Before you dive into the world of analytics, visit our free Top 5 Advanced Analytics Software report to find the right solution for your company.
[Image courtesy of Startup Stock Photos]