Mobile Business Apps: Free Savi Contacts Released Last Week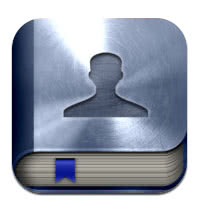 We've written about the paid contact management app, Savi People, in the past, and last week MobileLife Studio released a free version of their popular app: Savi Contacts. In addition, Savi People was updated on the same day, and the app now includes group messaging, scaleable thumbnail images, thumbnail view for favorites, and more display preferences (all of which is included in the free version as well).
It's definitely a smart move on the part of MobileLife Studio since everyone loves free apps and Savi Contacts gives users a taste of what the full Savi People app has to offer, which will most likely result in a lot of people opting to upgrade. Savi Contacts includes all the functionality of Savi People, which boasts quite a list of features. From their description in the Apple App Store:
Dynamic communication tray
Interactive group filters
Favorites for quick access
One-tap communication with unique defaults feature
Group messaging done right
Easy and innovative group management
Include sub-groups and non-contacts
Make phone calls (built-in dial pad included)
Send emails, SMS and iMessage
Make FaceTime calls
So Savi Contacts has the paid app's ease of use, ability to group and sort contacts the way you want, making for a much more customizable contacts management app than what comes packaged with your iPhone. However, Savi Contacts does not include integration with social networks, which is really the main draw when it comes to using apps like these: being able to gather and organize all the disparate pieces of your contact information into one place. Still, at the low, low price of free you're getting a highly functional app that gives those of us with OCD tendencies the ability to sort our contacts the way we want to.
As for the paid app, linking your contacts in Savi People with your social networking contacts can be relatively painless, as long as you have the same spelling in your contacts as they use online. If you tend to denote your contacts with nicknames or just their first name, then Savi People will of course have trouble linking them with their social profiles. It's especially difficult for Twitter where most people don't bother entering their full name into their Twitter profile.
Check out their demo video here:
If you like what you see in Savi Contacts, then you can easily upgrade to Savi People, which will then let you sync your social networks with your phone contacts and communicate instantly with everyone across all platforms. You can download Savi Contacts 1.0 for free, or spring $1.99 for Savi People 1.3. For more top software reviews, browse the Expert Picks & Reviews section of the blog.