Need Enterprise Customer Intelligence? Now There's an App for That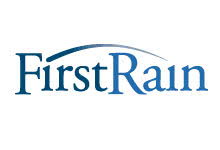 FirstRain, a web-based customer intelligence platform, is announcing today their new mobile enterprise customer intelligence service–FirstRain for Touch, built upon the Salesforce Touch Platform. Not only is FirstRain for Touch meant to integrate with a business's existing CRM, but it also allows organizations to develop their own customer intelligence applications quickly and easily, then deploy it to their own workforce. By helping users make customer information more readily available to sales teams, FirstRain hopes to "accelerate the impact of mobile for [their] customers."
Given the fact that BYOD and mobility are such a hot topic in the business world right now, it's more important than ever for software providers and developers to also give their users access via mobile. Sales teams in particular are depending upon mobility more and more in everyday operations, and FirstRain is positioning themselves well to meet that need. More information on FirstRain for Touch:
FirstRain provides a precise intelligence view of a sales team's top accounts and end-markets, fine-tuned for the specific account revenue growth strategy at each end customer. The new touch-based capabilities of FirstRain are built on patented big data analytics engines, which find, analyze, organize and deliver actionable Web and social media intelligence that's relevant, detailed and business-focused. And like all FirstRain solutions, FirstRain for Touch can be centrally managed, easily integrated and seamlessly synced across every place a user works today, including CRM systems like Salesforce.
In addition to providing this service to FirstRain subscribers, the partnership between FirstRain and Salesforce will be a good opportunity for the cloud application giant to show what their Touch Platform is really capable of. Promising the ability to build HTML5, native, and hybrid applications, and then deploy across all mobile devices at once, Salesforce's platform could be the answer for many a company that's struggling with the move to mobile.
The overall goal, of course, is to provide actionable intelligence to users, as FirstRain's CEO, Penny Herscher, told me:
"We provide customer intelligence to the sales and marketing team to make them very knowledgeable about their customer and the customer's business, their customers' customer, and their customers' end market; so it's very complimentary to Salesforce. When a customer is deploying self automation, they want to provide their salespeople with information and intelligence about their customers so the salespeople can be much smarter when talking to the customer and can align that strategy with the customers' business need, which is very complimentary to Salesforce Sales Cloud."
It's every sales person's dream to have all of their customer information easily accessible with the touch of a button, and Herscher went on to say that FirstRain's current users already feel positive about the company's web-based platform and services. Now that FirstRain is available on mobile devices,  it will be interesting to see how their new service not only bridges the gap between desktop and mobile, but also showcases the capabilities of the Salesforce Touch Platform.