The No-Cost Office, Part 3: Free CMS that Won't Cost a Pretty Penny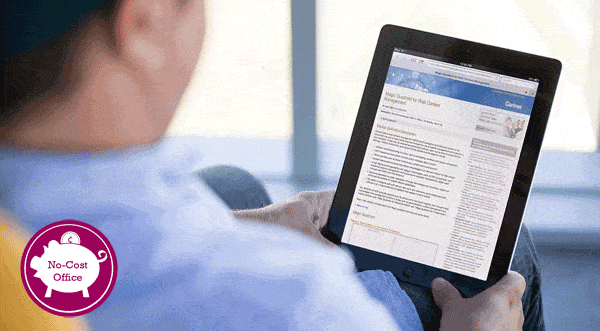 Welcome to The No-Cost Office, a Business-Software.com exclusive series on how to build your business' software suite for free. Every week we'll tackle a new software segment and compare the best available free solutions to help you build up your arsenal of business tools without breaking the bank.
Selecting a Free CMS Software Solution
CMS is the must-have platform to help your business establish an online presence. The good news for companies is that there are dozens of fantastic free and open-source solutions to choose from. If your company does not yet have a CMS, check out our suggestions and get started! (Yes, even you, small businesses — these platforms come at no cost, so there's no excuse.)
Most people have heard of the big three content management systems — WordPress, Joomla!, and Drupal. And while all 3 are certainly viable choices (we use WordPress, along with more than half of all CMS users), there are dozens of alternative solutions. We have a secondary blog post devoted to the big dogs if your company prefers one of the aforementioned platforms; but, if you're open to being adventurous, we discovered a handful of top-notch no-cost content management systems that might just be the perfect solution for your business needs.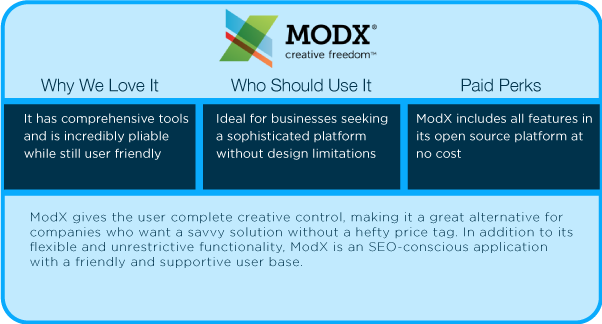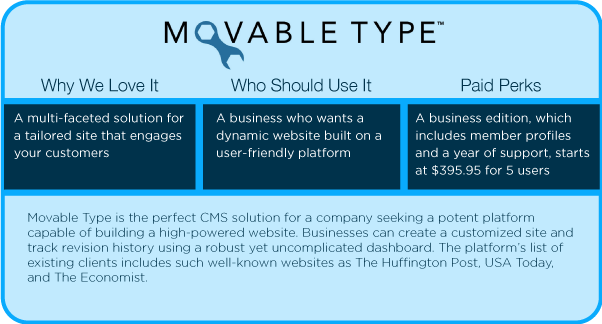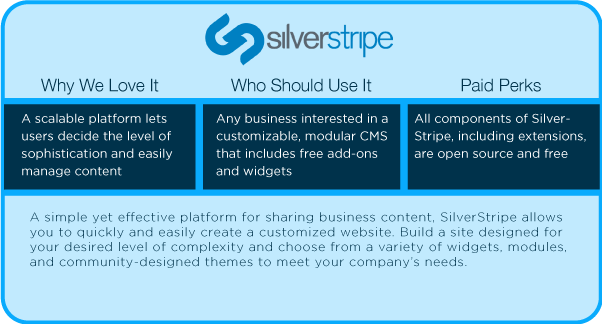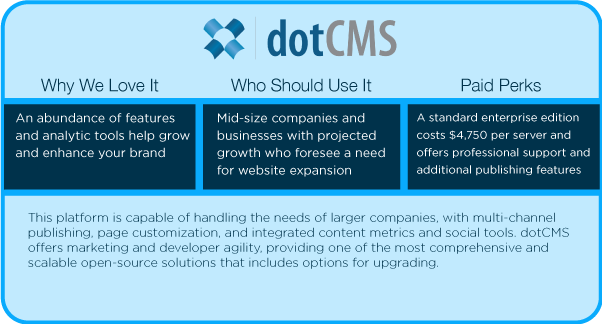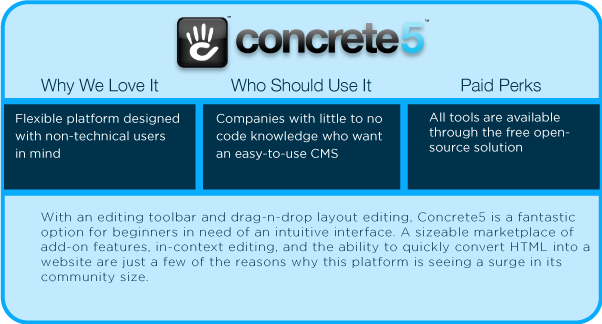 Want more CMS recommendations? Check out our Top 10 CMS report, where we compare the best CMS software in the industry on pricing, features, delivery model and more. For additional reading material, visit Business-Software.com's CMS resource page.