Nonprofit Accounting: How Transparent Financials Win Donor Trust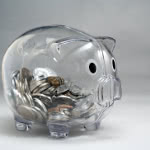 Welcome to Business-Software.com's Nonprofit Week special! Connect with us on Twitter or Facebook to continue the conversation and receive updates on other exclusive Business-Software.com series and events.
Trust is a precious commodity in the nonprofit sector. But in order to inspire trust in donors, financial transparency is paramount. With widespread stories of funding misuse, donors are more cautious than ever. This raises the bar for nonprofit accountability and requires organizations to maintain accurate and easy-to-access financial data.
Transparent financials can be as simple as sharing success stories in your donor newsletter or making your annual report available. But transparency that goes above and beyond to give donors the greatest sense of involvement will positively and significantly impact donor support.
Financial transparency is not always easy, requiring efficient financial management and communication among staff members to ensure best spending practices. Not-for-profit organizations face a medley of financial details to track such as tax exemptions, grant restrictions and donation types. Yet on top of that, nonprofits must easily and visually convey their mission through financial data.
A Nonprofit Case Study: Monterey Bay Aquarium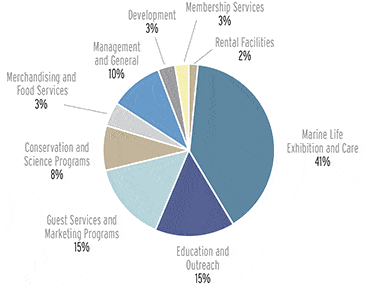 One effective use of transparent financials as a persuasive way to earn donations is through a visual pie graph that divides expenses. The Monterey Bay Aquarium does this well, giving anyone access to their previous year's financial report and spending directly on the donation page in addition to pie charts.
The graph illustrates expenses directly related to donor interests, but it also includes a practical context through less glamorous spending such as development, marketing, facilities and general management. These details enhance the large sections in the chart that go toward meaningful progress such as marine care, education and science programs.
However, even the aquarium's level of financial tracking may appear overwhelming to smaller nonprofits. The Monterey Bay Aquarium is a large organization and #26 on topnonprofits.com, able to afford a full-time financial management team. But what about the part-time staff who simply doesn't have the time or money to dedicate to attractive and donor-relevant public financial reporting? Luckily the demand for nonprofit financial tracking has made way for a rising software solution: nonprofit accounting.
Nonprofit Accounting Software: Designed for Transparency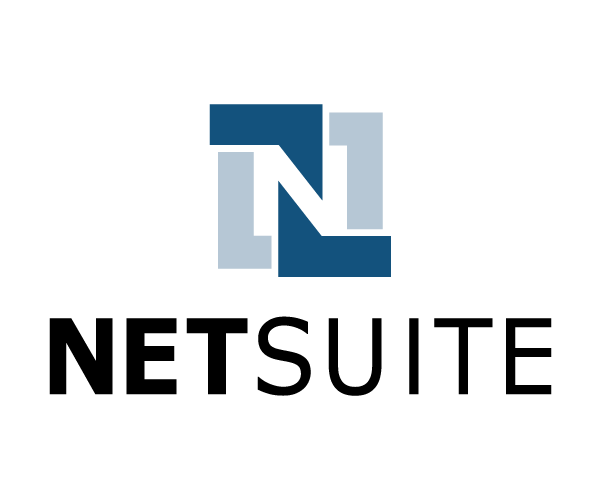 Nonprofit accounting software is a software solution that has garnered major traction recently — and no wonder why. Nonprofits need to manage unique challenges such as financial transparency and strict nonprofit regulations. A solution designed to deal with these challenges can feel like a godsend.
Nonprofit accounting solutions like Netsuite Nonprofit Accounting understand the importance of financial transparency. Netsuite says so itself on the product website: "Achieve complete transparency with cloud financials." How does a solution achieve something so ambitious as provide complete financial transparency? Here are some ways Netsuite manages this feat:
It integrates with donor management and fundraising software. This ensures that everybody is on the same page, not just the financial staff. Transparent accounting first starts with the entire organization. If everybody in the nonprofit understands its finances, so will its donors.
Automating operations and analytics in real time allows an organization to make an informed decision every moment of the day, no matter how small. An easy pitfall of maintaining transparency is just that — maintaining it — and a nonprofit accounting solution can ensure there's never a lag or a breach of honesty with the donors with real-time transparency.
"What if" financial modeling capabilities reduce risk and help ensure that every possible scenario is a favorable one. Netsuite's advanced forecasting abilities is a great asset for optimizing a clean financial image.
The Nonprofit's Next Step to Complete Financial Transparency
Netsuite is only one of dozens of great accounting solutions designed to manage the complex nonprofit needs. Kiri Bowman's Top 6 Nonprofit Accounting article details a handful of great solutions designed to aid financial transparency and unique nonprofit challenges, allowing an organization of any size to boost public financial reporting and strengthen donor relationships.
Financial transparency helps garner a lasting trust with donors, win new donations and ensure that your dialogue with donors is always positive. Improving your financial reporting nurtures an environment where everybody is committed to the same mission, moving toward the same goals and spending every dollar right.