Behind the Software Q&A with Novatus VP of Sales and Marketing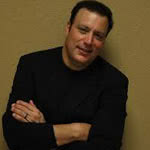 At the heart of all modern businesses is the contract. Sales and legal operate on a daily basis writing, reviewing and editing contracts, and those are just two departments out of many others. There's more to managing contracts than just being a simple file repository though, and vendor Novatus is on the forefront of expanding the definition. We talked to senior vice president of sales and marketing Jeffrey Bosworth to learn more about the Novatus approach.
About the Company
WEBSITE: www.novatuscontracts.com
LAUNCHED: 1999
LOCATION: Orlando, FL
CUSTOMERS: Akron General Health System, API Healthcare, Rackspace
Take it back to when you guys first got started. What was the business need you were setting out to address for your clients?
Well, to start it would be what we call repositories, where people start getting a lot more comfortable storing digital documents somewhere else rather than a file cabinet. The first thing we usually want to do, what we've been doing with people for 14 years, is to get their digital contracts in some sort of system to start managing it effectively.
What would you define as a the core features or functionality of the Novatus product?
When you look at the lifecycle of a contract it normally comes first to repository and then goes to an end alert and contract workflow. We also have a WYSIWYG editor in which you can create contracts, which is another important thing. Additionally, we have an actual online negotiation portal where I, the company, can send this material outside of the system to one of my vendors and I can negotiate the price in that contract or the contract terms.
We've got a lot of unique features to our tool, but I think the most unique one we have is that, depending on what roles you play and the actual lifecycle of the contract, you can configure your dashboard to see all the things that you need to see. For example, the general counsel of the company is going to have a dashboard organized completely different from the one of the head of sales.
Is there a specific size of business or enterprise that you target or get a lot of business from?
Generally it's companies that could have one or two users in the organization, or up to ten or twenty users out of a total staff of 6,500. It's really targeted towards anybody who needs to manage contracts. Our system comes configured for one or two people, but it can be reconfigured for many, many hundreds.
You certainly seem to scale up and down elegantly, but are there specific industries you target? Target end users?
Well, let me give you a little background of this industry. The contract lifecycle management (CLM) industry has largely been known from the procurement side of contracts. Say I'm a procurement director, or I'm a general counsel, or an IT director or just an admin. If I'm the admin the scenario might be that our general counsel says, "Look, we've got all these contracts and we want to get them from this paper-and-ink form into a system on a digital format."
Take the example of Staples, who has tens of thousands of vendors. Staples buys things from those vendors, so there's a contract for each one. Within Staples they've got four, five, six, or even as many as twenty contract management people who just manage those vendor contracts. Those are the traditional procurement side users of contract management software. There has been a shift in the industry to start targeting vice presidents of sales or general sales managers because now the technology allows them to see the lifecycle of the contract—and the contract is at the heart of sales.
So if I have 200 salespeople and I'm using the contract management system I can now create terms and place limited terms on every single sales contract in there. I can also see when the sales rep closes a deal. If the contract is signed, it's been sold.
Other than procurement Novatus is also used just for compliance, banking and healthcare quite a bit. It's also used by very large proactive companies who want to get a hold on the accountabilities behind some of these contracts they're spending majorly on.
You recently added six senior programmers to your staff to support integration with existing ERP, CRM and other kinds of business software. How important to your strategy is integration with existing solutions?
We pursue this because we realize that bigger companies are going through what we call "enterprise transformation projects" when they are looking at all of this software. Many software vendors are saying "we are efficient and doing things correctly. We have the gold legacy systems hanging around," and the people using that approach are not being very efficient or allowing companies to become more productive and profitable. In the Novatus model of the enterprise transformation project, however, it's not just about buying the contract management system—through that system you can move into an ERP system or CRM system. It's all about a day-to-day freedom of movement for the company. We do that by, yes, making sure we can integrate just about anything that is a piece of software, and also taking advantage of the cloud based scenario.
92 percent of our clients are in the cloud. We do in-house and behind the firewall applications too, but generally people are a lot more comfortable doing SaaS now than they were ten years ago. A lot of companies are looking at SaaS because they don't want to go out, buy a contract management system and realize it doesn't talk to any other system they have.
In January you announced that you have a 98-percent customer retention rate, an amazing number. You've attributed it to adding value to your customers; can you give some examples of how you add value?
I think the word is adaptability. Not just selling a piece of software to somebody and having that be the end of the relationship. We've got a user advisory council, or UAC. The UAC is a system for integrating user feedback into the development of our product software upgrades. On top of that we handle everything related to customer service issues with efficiency and a passion for our customers. We take our business very seriously and we create our software around the needs of our customers.
How competitive is the CLM segment and what does a company have to do to remain competitive?
Well, there are a lot of providers out there and different segments of the industry, some of which we'd call lower end or off-the-shelf products, and our job is to differentiate ourselves to not be in a competitive situation with some of the lower end providers. I've been around for five years with this company, but we've been doing this for fourteen years. There's just a lot of functionalities that aren't there with many of the low end products. We've got to substantiate our value and I think we do a very good job with that.
Do your customers trend strongly towards the on-premise or SaaS version of Novatus?
Well there's a huge shift towards SaaS in general, and contract management is no exception. Traditionally SaaS has been less attractive for a very, very large organization that already has its own server, all their own stuff and things like that.
We're working with a billion-dollar corporation right now where there will be an onsite installation in San Diego, but we're talking about a billion-dollar organization that had already built the technologies necessary for hosting. In contrast, most of the companies who come to us like the SaaS solution because we've got the security and the data centers.
We've put a lot of hard work into substantiating the level of security and reliability of SaaS to our prospective clients. We've got clients who are international and they come to us quite frequently. There are people looking to use our service from Australia to China to Abu Dhabi. It's for that purpose that we adhere to international safe harbor privacy principles, so it's easier for them to understand that their contracts are going to be safe.
What's the biggest challenge you're currently facing and how are you addressing it?
I think it's corporate communication. Companies know that they really need this stuff, but it takes a long time to get approval through internally because different departments work in silos, so they really don't communicate well together. It takes many, many weeks to get those silos to talk together sometimes, so we consistently try to fight that battle, which is trying to get us to be in touch with as many departments as possible, but the silo effect is going to be a bit familiar to anybody selling software. It just takes a long time to get approvals.
Where do you see the CLM segment going in the near future?
I think we are in a growth industry. It's a very hot industry right now, again, because the contract is the core of all business. Nothing is done until you have a contract, a signature and a payment. These are things that we're focusing on in all different types of businesses.
A lot of companies can see that they can save a lot of money by contracting properly. A recent study came out and said companies could save up to 9.2 percent of their revenue if they do some proper contracting. A company like Staples is worth $20 billion, so 9.2 percent is quite a bit of money.