Panorama Software Brings Social Business Intelligence to the Enterprise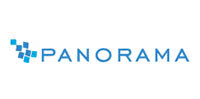 Considering the sheer volume of data that's available to companies, a truly user-friendly and usable business intelligence solution seems impossible given the highly technical nature of BI implementations. Enterprises need the assistance of both analysts and IT in order to create reports, so the information that various departments and individuals need in order to make informed decisions is not readily available to them.
That's where Panorama Software's Business Intelligence 3.0 comes in. Seeing a lack of user-friendly BI solutions that allowed the average person to analyze and gain insight into business data, Panorama Software builds BI solutions that make it much easier for companies to get quick, efficient, and relevant insight out of their business intelligence. Their Panorama Necto BI solution delivers robust analytics and self-service features like Social BI, process automation, and Contextual Discovery to users, no matter what their BI experience, making it easy to focus on the most relevant and important data for better decision making.
Founded in 1993, Panorama Software not only has a long history in business intelligence and data, but they also boast themselves as the original developer of OLAP technology (which Microsoft acquired in 1996 and later integrated into their SQL Server platform) that powers a great many BI solutions on the market today. The company leverages this relationship with Microsoft to build what they call the only BI application out there that was designed specifically for Microsoft's platform.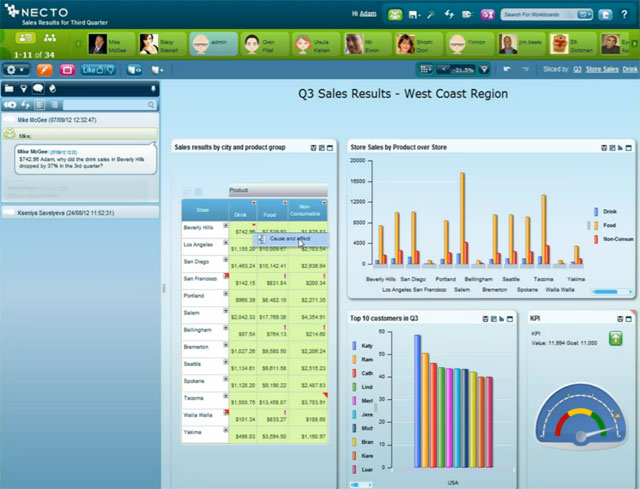 Delivering BI solutions for both SaaS and on-premise installations, Panorama Software also adds in a more social element to their applications, which they emphasize to set themselves apart from their competitors. When we think social, we're generally thinking of Facebook and Twitter, but social has a slightly different meaning in the context of Panorama's product. It's not just social networking with the outside world, but creating a social enterprise that allows individuals to gain more visibility into the data the solution provides.
Called "Social Decision Making," Panorama Necto monitors and records the activity of everyone in an organization in order to connect them to each other in ways that allow them to share data and insights across the enterprise. Their "socially enabled platform" ensures that each person receives the information they need in order to make intelligent, actionable decisions while also allowing them to communicate and connect with each other from within the system.  Not only that, but Panorama Necto also suggests connections with your colleagues who seem to be interested in the same things you are, thus enabling better insight into how others are interacting with and interpreting the same data that you're working with, as well as making it easier to collaborate and share insights.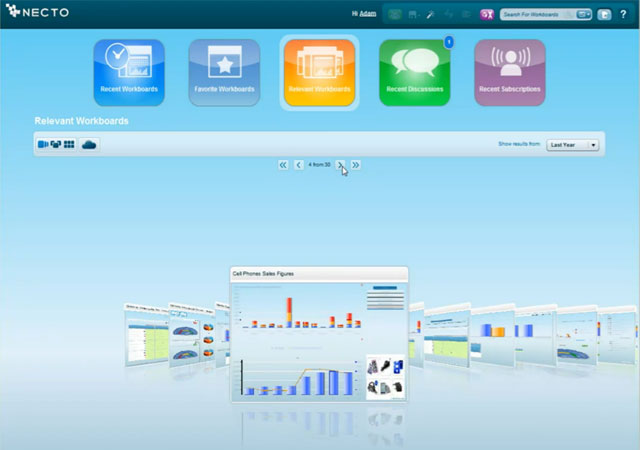 Panorama Software also emphasizes the self-service nature of their BI solutions. Rather than having to depend upon IT or business analysts to tell you what your data means, Panorama's interface is easy enough to use and understand that anyone with the proper permissions can enter the dashboard and compile reports themselves. You not only save time, but you also save resources since IT involvement is reduced significantly. Creating reports, analysis frameworks, links, etc. is much easier with Panorama's more user-friendly design, and continuous use of the system helps users expand their knowledge so that it's easier to gain better insight into data through constant interaction.
To learn more about Panorama Software, just check out our profiles of Panorama Necto and Panorama NovaView or visit their website here.