Why You Fail as an Independent Contractor Without PSA Software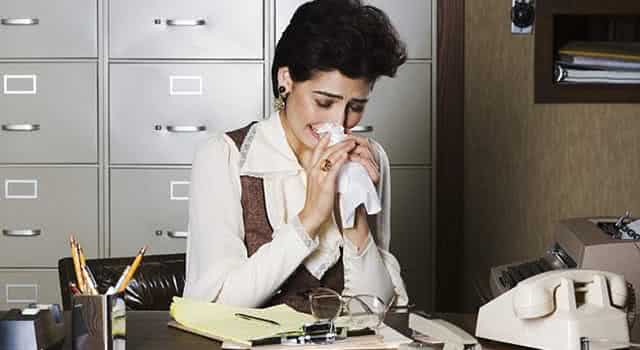 You fail at being an independent contractor most of the time. Instead of focusing on work, you track time you spend on projects, document client information, manage project to-dos, send invoices and calculate finances. The organization process alone takes up the bulk of your time.
Lucky for you, the tech world has listened to contractors, lawyers and freelancers alike, developing a better way to manage and track project specifics, documentation and finances. Developers invented professional services automation (PSA software), which is a comprehensive, integrated solution. It helps automate all professional services, including client relationship management, e-invoicing and project management.
How not to fail: Ditch your other software for PSA
Small businesses and self-employed individuals lean toward several single-purpose software solutions, combining dozens of cheap or even free services. As a contractor, you may use Toggl for your time and billing needs while integrating Basecamp for project management. Then, with Quickbooks for your finances and Evernote for your document management — well — you end up all over the place, ultimately damaging your productivity.
Software Myth: Smaller Businesses = Fewer Needs
The tech industry commonly mistakes small businesses for having fewer needs. Software designed for "small businesses" tends to be single-purpose solutions that handle only one process. For instance, we can easily associate social media management software with small businesses, but a full-blown marketing automation solution (which includes social management) belongs to much larger businesses. This reasoning makes sense in theory, but in a social services practice, you'll realize you have many more needs than single-purpose software can provide.
PSA is ERP for the Individual
PSA software's closest cousin is enterprise resource planning software (ERP). This ridiculously robust solution houses dozens of modules designed to moderate the processes of giant, international organizations. Ironically, PSA software is similar to ERP in structure and in concept, yet its core purpose is drastically different — PSA organizes the business processes of the individual, while ERP organizes the processes of a massive, multi-national corporation.
An individual contractor is unproductive if he combines dozens of single-purpose software. As individual contractors, your work is complex, handling a variety of tasks that are distinctly different yet with data overlap. PSA, like ERP, is robust and integrates pieces of data with completely separate types of management. Only PSA understands the complexity of all of your business processes, providing a solution that's far more well-rounded.
PSA Key Features
To get a deeper understanding of PSA software (and evaluate whether it's right for you), take a look at these key features and determine whether you have trouble spots in these areas.
1. Knowledge Management
The opposite of knowledge management is a messy desk: poorly organized documents pile up to your ears. If this is your case, whether physically or virtually, you can use some knowledge management in your life. KM is perfect for a paperless office, serving as a centralized database to store all documents, contracts and various other records. With dynamic search within a powerful mySQL database, you don't need to worry about misplacing anything again.
2. Time & Expense Management
The nature of being an individual contractor is that you are often on somebody else's time. Clients expect you to track your time with honesty and transparency so you get paid exactly the amount you deserve and maintain a positive working relationship. PSA software includes tools to help you track time and bill clients. Not only that, PSA will also automatically transfer this data to all other parts of the system, including your projects, calendars, accounting and budgeting. You no longer have to treat time as a separate process altogether.
3. Project Management
Thanks to integrated time tracking and project management, you know exactly how much time you spend on each project and client. With project management, you can get granular with your work, establishing to-do's, visibly laying out deadlines, and tracking the weight of work you distribute between clients. Project management helps you focus on what matters, serving as an automated aid to your endeavors. If you are thinking it's just one more thing to manage and keep up-to-date, you're wrong. With KM, time & expense, and scheduling, your project management system is auto-populated with essential information. There's no need to repeat yourself.
4. Scheduling & Calendaring
As an independent lawyer or consultant, meetings are an essential part of your business. Without PSA, scheduling and calendars are redundant. With PSA, calendars are integrated with project management, time & billing and your KM. Imagine clicking an auto-populated listing of a project deadline, complete with all previous documentation and time already spent working on that project. As your calendar fills, you develop an ever-growing sense of how you already spend your time and how to tweak your practices to be more efficient. In addition, you can confidently decide whether to take your client out to coffee or have a phone conversation. Time is on your side.
5. Client Relationship Management
Your clients put food on the table. So why not treat them with the care and attention they deserve? Client relationship management (CRM) along with KM and project management are a delicious combination that says you care, first and foremost, about the customer. CRM tracks your client data such as preferences and needs. With individual profiles, you can see at-a-glance client information: what projects you are working on with them, their budget, their concerns, upcoming deadlines, scheduled meetings and more. With CRM, your client will always feel like you are on the same page.
Admit to Failure: Get PSA Software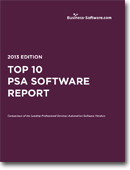 Admit that your work processes can be better? After realizing that PSA software is what you need, you must then identify the perfect software vendor. Business-Software.com happens to offer a Top 10 PSA report, which compares and contrasts industry leaders in professional services automation, so you can pick the best solution for your needs. You can also browse our software directory for top PSA product reviews like NetSuite Openair.