Putting Big Data To Work For SMBs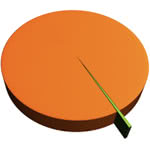 In my previous post, Is Big Data Relevant for SMBs?, I looked at the underlying trends driving the buzz around big data, and why big data is relevant for SMBs. I also discussed why "big" is a relative term–relative to the amount of information that your organization needs to sift through to find the insights you need, when you need them, and the widening performance gap between businesses that can find the right needles in the data haystack, and those that can't.
But, charting the course from information overload to actionable business insights isn't easy, especially for resource-constrained SMBs. In this post, I'll draw on my conversations with three IBM business partners to discuss what they are seeing, and how they are helping SMB analytics novices chart a course to a successful big data landing. They include:
FYI Solutions is an IT consultancy based in Parisppany, NJ. FYI specializes in business analytics solutions for financial services, insurance, life sciences, media & publishing, and automotive companies. In business for 29 years, FYI Solutions takes pride in creating lasting value through lasting relationships–the average FYI Solutions client relationship is 15 years.
LPA Systems, Inc. is a business analytics and business intelligence company with deep roots in the healthcare, hospitality, finance and insurance industries. Founded in 2001, LPA's main office is in Rochester, New York, with additional offices in Houston, Dallas and Cleveland.
Waypoint Consulting is a business analytics and financial performance management consultancy based in Newton Square, PA and a 2012 Philly 100 company. Waypoint combines proprietary methodologies, partner products and certified consultants to help customers deliver analytic solutions. Waypoint's Project Management process provides clients with full transparency into a project while ensuring solutions are delivered on time and under budget.
Houston (or Parsippany, Rochester, Newtown Square), We Have A Problem)
SMBs rarely seek out "big data" solutions. Instead, they're looking to solve a business problem. They may need guidance to understand what data they need to solve the problem, where the data is that they need to use, and how to capture and use the data to address challenges and meet business goals.
Trying to solve business problems is nothing new. What's changed is that they are dealing with more data, located in more places, and created in different formats. The other big thing that's changed is that they need to get information and insights faster.
As Joe Rodriguez, Software Practice Leader, FYI Solutions states, "They can be coming at it from different angles. They may have delivery people in the field telling them that it's too slow to do queries to check on inventory–they are waiting too long and losing money. Or their information is stuck in different silos, and it's a time-consuming, laborious process to try to pull it into an enterprise wide view." Or as Brendan McGuire, Managing Partner, WayPoint Consulting puts it, "With more external and internal data available, companies can no longer effectively leverage and use the data with the tools they've been using."
The Right Stuff for Successful Outcomes
Most SMBs that come to these solution providers are just getting started down the analytics path. They come in frustrated with ever-more complicated Excel spreadsheets and pivot tables that take too much energy to create and update, and that propagate too many errors to trust.
Some are also coming from industries, such as healthcare, that have undergone a rapid transition to digital records due to new regulatory requirements. All of a sudden, they are swamped with data.
Few have in-house experts that are well-versed in analytic best practices and approaches, and many don't even have business analysts. As Joe Rodriguez puts it, "We often have a brand new customer who will come to us because they have a problem to tackle. They may have limited knowledge about analytics, and need us to help them understand it and how it can help them."
So what does it take for these novices to successfully navigate up the curve? The solution providers I spoke with shared common views on the essentials for good outcomes.
Start with smarter decision-making, not tools. Start with a close examination of the business drivers for a more advanced analytics approach–not with the tools. As Brendan McGuire noted, "The first and most important part of the conversation is working with the client to understand what processes do they have and what decisions do they need to make, and how can better data insights support this?" Or as Barbara Schiffman, Director of Technology Solutions, FYI Solutions says, "We don't start out by talking about the tools. In fact, the tools are incidental. We start with what business problems are you experiencing? Where do you really want to be instead of where you are today?"
Get on the right entrance ramp. As mentioned above, many SMBs are just getting started up the analytics curve. With so many bright and shiny objects under the big data umbrella, it can be tempting to bite off more than you can chew. Jesse McNulty, Account Manager, LPA Systems summed it up this way: "Most SMBs are just getting started and have enough to do with getting good basic functional reporting in place. They can get enormous benefits just from getting the foundation in place, then build on their analytics competency from there. But some are already farther along, and ready to move into location analytics, forecasting, predictive analytics or other more advanced things–like prescriptive analytics." On the flip side, they may not have given much thought to mobile analytics right out the gate, but could benefit from it. According to Brendan McGuire, "Most SMBs don't initially think about it. But once we end up talking about it, many of them realize that their executives and business users are using tablets and smartphones, and that mobile needs to be part of the plan upfront."
Create the right roadmap for your business. I know I just said to stay focused, but at the same time, you also need to create a roadmap that will serve your needs as things evolve in your business, the market and with the competition. As Barbara Schiffman advises, "You shouldn't just put a tactical Band-Aid on the problem. You need enough detail to figure out the real problems, solve for those today, but also look ahead to the future, and the types of problems that could arise." Keep in mind that this is your roadmap, for your business. Just as there are many different entry points, the roadmap for each business will be different. "At the end of the day, it's all about what solution will deliver the best business ROI for your company," notes Schiffman.
Decode data requirements. Take time up front to think through what data your business needs to enable better decision-making. What data are you drawing on today for decision-making and business processes? Where is the data, and how can you make it more accurate and usable? What data are you missing that you need, and how can you get it? Once you have a clear picture of the key data sources you need to pull from, you can start to figure out which tools you'll need for the job. If you're like many SMBs, you probably have data in different "silos", such as an internal financials application and a cloud-based HR or CRM solution. Integrating these data sources is likely an investment you'll need to make. As Brendan McGuire advises, "Data silos are inconsistent, expensive to support, cause errors. When you have an integrated data store, and you use that for analytics, it doesn't impact your transactional systems. You use that to do any level of reporting, build dashboards, create mobile interfaces."
Evaluate industry-specific solutions. While horizontal solutions may fit the bill in some cases, tailor-made, industry-specific solutions and a solution provider with expertise in your industry can often save time, money and a lot of aggravation. As Jesse McNulty explained, "There is tremendous change occurring in the healthcare industry as payment models shift from fee-for-service to pay-for-performance or full risk. There are many nuances, for instance, to areas such as managing chronic disease populations, and healthcare organizations have very specific metrics that they need to monitor to improve business performance against them." Having a pre-configured solution that integrates the internal and external data, structured and unstructured, into one location, and addresses specific healthcare needs with healthcare terminology and business practices helps save clients time and money. According to McNulty, "This enables us to get a client's electronic medical records (EMR) system connected to and running on our Chronic Disease Management analytics in as little as two weeks."
Find a partner that provides comprehensive services. Because most SMBs will take an incremental approach, it's important to seek out comprehensive services in this rapidly evolving area. Look for solution providers that offer consulting, and implementation and support services, and demonstrate a deep commitment to establishing ongoing relationships with their customers. However, since no one provider is ever likely to be able to do it all, in this volatile space, selecting a vendor that's part of a strong ecosystem is also important. Being part of a bigger ecosystem gives solution providers the knowledge and training they need to stay ahead of the big data learning curve, and improve the offerings and services they provide to you.
Perspective
As all investment literature warns, past performance in not a guarantee of future success. Just ask Blockbuster, which was blindsided by consumers' shifting preferences for renting movies; RIM BlackBerry, which underestimated how much the bring your own device (BYOD) trend would impact its smartphone sales to businesses; or Energizer, which missed the boat on how fast the sales of single-use, disposable batteries was dropping.
For most SMBs, being able to mine untapped data for business benefits is still at the aspirational stage. But now is the time to seriously consider what impact big data and analytics will have for your business, your customers and your industry. Think about trends you see taking shape–and even about the ones that you can now only imagine. What information and insights would help you capitalize on these trends? Likewise, what information are you missing that puts the business at risk?
Clearly, the perfect storm is taking shape as data volume, variety and velocity continue to soar ahead, almost guaranteeing that the businesses that can harness it to their advantage will benefit, and those that don't will be blindsided.
Find answers to Big Data software questions on our Business Intelligence Research Center, or download our FREE Top 10 BI Software comparison report.