Reading Minds and Converting Leads - Crystal Ball Not Included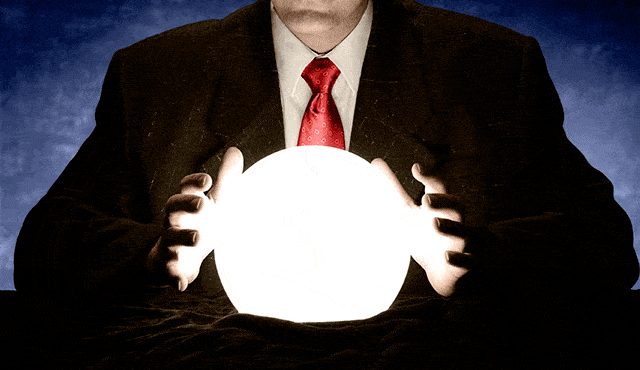 Back in 2014, we analyzed the best landing page optimization tools on the market for the upcoming year in our 2015's Top 5 Landing Page Optimization Software blog post. While I may have missed the 'these are my predictions for the new year' sweet spot (AKA December 2016), I don't think it's too late to reopen the case and see if what dominated the market in 2015 still holds up today.
Reading your audience's mind
Landing pages can be one of the most effective tools in your belt. Making sure these pages hit your lead conversion targets and provide as much ROI as possible is the obvious goal, but optimization is easier said than done. 'Optimizing' refers to building elements into the landing page itself that will give the page the highest chances of converting visitors into clients or leads. Creating landing pages that actually convert requires a healthy mix of both art and science; you need the data to tell you how to reach your audience as well as the insight to figure out how to best appeal to them. Many of these elements will be specific to your company (branding, colors, structure), but there are definite ways to give the page a leg up in the search results.
Present one clear CTA – This seems like it should be obvious, but you'd be surprised. You could make the most creative, visually stimulating landing page out there, but if visitors are seeing more than one CTA (or worse, can't find the CTA at all), they'll never make it beyond that page, upping the bounce rate and causing you to lose potential customers.
Write readable copy – Copy really can make or break the whole deal. Do you want your page to read like a cheesy infomercial salesman from the '70's ('It slices, it dices, it does your taxes and all for the low-low price of $19.99! Get yours now before it's too late!')? Hopefully, the answer is no. Instead, use landing page copy to promote the trust that you're not out to swindle your customers and the confidence that you have the solution to their problem.
Keep it simple, keep it relevant – Information overload can turn people away just as easily as not providing enough information in the first place. Think about the ads section at the back of a free newspaper — all those competing elements smashed together into one space. Granted, each of these ads are competing against the ones next to it, but the idea is the same. Information is good, and making sure visitors know what you're offering is great, but presenting a graphically-complicated page will only do more harm than good. Be direct with what you're offering, but don't be afraid to leave visitors with a gentle 'there's more where that came from' feeling (just don't use that phrase, it's awful).
The list of landing page elements and areas to focus on goes far beyond the one above, but I'm not here to write the book. It can be intimidating, and trying to figure out how to incorporate all the best practices into a single page can feel like trying to complete a jigsaw puzzle without the picture to guide you, but luckily for us all, there are platforms out there designed to help.
Tools of the trade
Our last look covered the top five landing page optimization platforms on the market for 2015. This time around, we decided to see who still holds up, who has made it to the top since then, and who is proving to be a serious contender in the segment. This is just a sampling of all the options available on the market today, but looking at popular platforms and what makes them so popular can help to narrow the field and focus on what you really need.

Still at the top – Unbounce
There's a reason Unbounce consistently receives high marks and top ratings — the platform is designed with all the basic necessities (drag-and-drop builder, A/B testing, analytics), but it also provides a great toolset that goes beyond the basics. For instance, the Pro edition is equipped with a highly useful Dynamic Text Replacement function that swaps out specified sections of copy to match the keywords your audience is searching for. This gives a single landing page the ability to be relevant within multiple scenarios and search queries, widening the pool of potential customers while still remaining applicable to those customer's needs.
The sheer amount of features Unbounce offers is impressive all on its own, but what keeps Unbounce at the head of the pack is really in the way it works. Because the platform is so straight-forward, creating optimized pages is uncomplicated in its simplest form. However, the software also supports the incorporation of all sorts of more sophisticated elements like webhooks and customized lead capture forms. On top of that, Unbounce's highly educational landing page blog provides best practices insights as well as tips for putting the platform's features to good use.

New to our list – Instapage
Designed to support smaller teams and beginner-level landing page builders, Instapage is another platform that doesn't require coding knowledge or expert-level computer skills in order to launch effective pages. The templates they provide are already optimized for conversion, so it's just a matter of dropping in relevant content and sending the page out into the world. Plus, Instapage is set up to let you import landing pages and identify company branding, which the software can then use to create future templates that automatically reflect a consistent company image.
Ease of use while still providing high-level features means Instapage is equipped to support customers just learning the 'ins and outs' of landing page construction as well as the experienced landing page designer. Aligning with the idea that landing pages should be accomplishable by any experience level, the company is set up with a number of resources designed to assist anyone and everyone — from podcast episodes featuring insights from industry experts to a dictionary of common (and some not-so-common) landing page-related words and phrases, Instapage provides not just the tools to build a landing page, but access to the knowledge on how to do it well.

Keep your eye on – Leadpages
Landing pages come in two basic types: click through pages and lead generation pages. The difference between the two is that the goal of a click through page is to capture a visitor's interest and persuade them to continue on to subsequent pages, whereas the goal of a lead generation page is to capture user data and contact information. It's in the lead generation arena that Leadpages steps up to the plate, providing some fairly unique tools geared specifically towards getting those email addresses.
What Leadpages brings to the table (and what sets it apart from the rest) are the platform's modules, each designed to capitilize on multi-channel lead generation. Leadboxes, a multi-field opt-in form builder, enables you to create standard pop-up forms that can be implemented on any code-based page and designed to appear based on specific visitor actions. Leaddigits is there for lead generation via text messages; this module allows you to create mobile opt-in codes (i.e. 'Text 'tickets' to 55555 for more information!'), opening up a whole new way to connect with potential customers. Leadpages also supports lead nurturing endeavors through Leadlinks, a module designed to create 1-click signup links that help to filter potential leads into appropriate drip campaign lists, as well as provide easy ways to sign up for webinars and email list subscriptions.
Conversion of the fittest
In order to create and implement effective landing pages, one would have to be 50% data scientist and 50% mind reader. It's all about knowing what your target audience is looking for, anticipating how each potential customer will be most comfortable interacting with you and figuring out what will create a lasting (and, ideally, positive) impression. While this can definitely prove to be a tall order at times, don't let it deter you — with all the tools available on the market today, creating successful landing pages is far from impossible.
Looking for some more pointers? Check out our free Marketing Research Reports for information on key features, price comparisons and ideal usage tips.
Main image courtesy of Flikr user InfoWire.dk