Recall?! How Food Business Software Can Meet Safety Compliance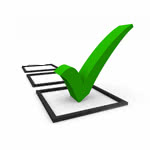 The requirement for traceability is usually at the top of the list of criteria when food manufacturers and food distributors are looking for enterprise resource planning (ERP) software to optimize their business processes and streamline operations. Companies may have lot tracing systems in place, but not necessarily precise enough to pinpoint a product's movement forwards and backwards on the supply chain, or not recording enough information. They need business software, built for their industry, that has advanced built-in traceability and recall functionality.
A holistic view of food safety today incorporates the approach of "prevent-and-proof" as well as the traditional "record-and-respond". To this end, optimal features in food software include:
Built-in quality procedures that can enforce quality audits at various stages of material movement, from receiving through to shipping. All relevant QC test data is recorded and retained permanently.
Inventory picking based on "first expiry-first out" principals. Inventory expiry analysis shows raw materials and finished goods that are expired, or nearing expiration, to help enforce rules from customers.
Tracking the allergens and nutrients in each item, and comparing those nutrients against the government's recommended values. Samples data recorded and retained permanently.
Dates of receiving, movement, transfers, picking, staging and production recorded.
Lot number changes recorded as the product is produced; while tracking each lot number of stated ingredients.
Finished good shipment data recorded, including lot number and packaging, name, address, phone number, transportation carrier, bill of lading number, mode of transportation, date of delivery and certificate of authentication (CoA).
A complaint management system for handling, investigating and resolving complaints.
Vita-Pakt Citrus Products Co., based in Covina, CA, is going one step further for traceability and recall efficacy–integrating their ERP and CRM (customer relationship management) systems. The company is implementing their Microsoft Dynamics CRM within their ERP system, which is based Microsoft Dynamics and JustFoodERP. "We can do a recall with the push of a single button," says Robert Naugle, Vita-Pakt's plant manager. "Within 30 seconds, automated emails and letters are going out to our customers notifying them of recalled items." When you have thousands of customers, as Vita-Pakt does, being able to set up a template within the ERP system and have it "speak" to the contacts management side of your CRM system makes a big difference in recalls, as Naugle can attest.
Management at the world's largest dry mustard miller, G.S. Dunn, also decided that "the key driver for choosing our ERP system was the need to control and track inventory in detail by item, lot code and location," says Kris Wiens, Controller. "We had increasing pressure from our customers for better product recall and traceability capabilities to meet more stringent food safety standards." The ingredients producer for food companies in 52 countries has stated that their mock recalls have been completed in less than half an hour, when it used to take an entire day to complete, before their JustFoodERP system. G.S. Dunn has been able to present food safety auditors all supporting documents with a 97.5 recall rate!
When procedures for traceability and recall are automated via business software, the benefits exceed the time freed up for those operation employees tasked with traceability processes. A food-specific ERP system results in cutting costs, improving efficiencies, and an overall positive contribution to the bottom line. That has been the experience at Sahale Snacks, the snack food manufacturer in Seattle, WA. "We used to have only a few employees who were specialized in food recall, but we like to go on vacation, too," says Lindsay Palmer, supply chain coordinator. "Now anyone in our company can type in a lot number and hit the 'trace' button" with their JustFoodERP system.
As these real-world stories exemplify, food companies need to ensure that their ERP system has recall and traceability built right into the software. The result? Significant reduction in cost and risk associated with recalls, enabling these companies to be ahead of the food safety compliance curve.