SAP Business One, Chapter Two: Raising the Small Business Bar (Pt. 2.)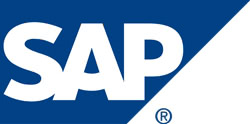 (This is the second part of two-part guest post by SMB Group analyst Laurie McCabe. You can read the first part here)
The Rest of the Story
SAP Business One isn't for all small businesses. After all, although the price tag is low compared to other SAP offerings, Business One still represents a significant expenditure compared to the typical small business accounting solutions.
But, even amidst–or maybe because of–economic uncertainties, our SMB Group 2011 Small and Medium Businesses Routes to Market Study indicates that there is sizable segment of the small business market that plans to increase IT investments. These "progressive" small businesses see IT as a means to create market advantage and achieve their business goals. While price is a factor, they rate other criteria–such as the ability to customize solutions, strong vendor reputation and local support and service–higher than other SMBs when making technology purchase decisions. Business One hits the mark on these criteria, and consequently, is likely to enjoy continued good growth in this segment.
However, this progressive segment is demanding and will expect SAP to stay ahead of the curve. To do so, SAP will need to address a couple of additional areas in this new chapter, including:
Collaboration and social. One of the biggest trends in social-collaboration space is to connect collaborative activities with business processes. SAP has already merged its Streamwork team with its newly acquired SuccessFactors' Jam team, and the combined entity is hammering out SAP's future direction in this area. SAP needs to add social and collaboration capabilities to Business One sooner, rather than later, to ensure that Business One customers can take advantage of integrating collaborative and business processes.
Mobile applications for external users. Business One has a solid solution and game plan for internal (employee) mobile apps, but what's the plan to extend access to selected functions to external customers, partners and suppliers? The SMB Group's 2012 SMB Mobile Solutions Study indicates strong plans among small businesses to provide mobile apps for external users for activities such as appointment scheduling, payments, marketing offers and service. Over the long-term, partners should probably be responsible for developing most of these apps, but SAP needs to seed the area to jump-start partner app development.

Overall however, SAP Business One, Chapter Two is off to a good start. The mobile app has already been downloaded more than 34,700 times; about 60 partners are preparing to come on board to offer Business One OnDemand; and over 30 customers are in ramp up with Analytics powered by SAP HANA for SAP Business One.
In addition, while large enterprise solutions will continue to dominate SAP news, SAP's commitment to and investment in small business solutions is growing. For instance, the vendor recently announced that it is sponsoring a global competition with Ashoka Changemakers, The Power of Small: Entrepreneurs Strengthening Local Economies. The contest is designed to identify innovative strategies that can help small businesses grow and thrive in underserved communities.
The bottom line? SAP clearly takes small business seriously–and small businesses that are ready to move up from stand-alone accounting solutions should take SAP Business One seriously too.
[This post originally appeared on Laurie McCabe's blog on SMB-Group.com and has been republished with permission]
Looking for more information on ERP software? Take a look at our exclusive Top 20 ERP Software report, where you get an in-depth comparison of 20 of the best ERP solutions on the market today.