SAP Business One, Chapter Two: Raising the Small Business Bar (Pt. 1)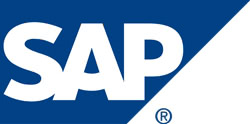 In the world of SAP enterprise resource planning (ERP) solutions for small and medium businesses (SMBs), SAP Business One is sometimes overshadowed by SAP Business All-in-One (BAiO), which has SAP's large enterprise ERP at its core, and by and SAP Business ByDesign, which is SAP's first software-as-a-service (SaaS) ERP entry.
But Business One, which is designed from the ground up to meet the needs of small businesses with fewer than 100 employees, has quietly kept growing both its capabilities and in new customer acquisition. During the past year or so, SAP has also made some significant new investments in three key areas: mobile, on demand and big data.
Taken together, these developments could open a new chapter for Business One–and for small businesses that want to use IT to transform their businesses.
Chapter One–A Brief History
Business One has its roots in SAP's acquisition of TopManage Financial Systems in 2002. SAP made the acquisition to provide small businesses (and subsidiaries in larger companies) with an affordable way to move up from entry-level accounting solutions to a single, integrated business management offering.
The solution is designed for small businesses that have little or no IT resources. It provides a unified suite of financials, sales, customer relationship management, inventory and operations capabilities, along with embedded analytics and reporting capabilities.
Over the years, SAP has continued to invest in Business One to keep pace with changing market requirements and global demands. Business One is now available in 27 languages and 40 localizations. To help partners more easily extend solution functionality, SAP built an integration platform for Business One that has since attracted over 550 add-on solutions. Today, Business One has over 35,000 customers in over 80 countries. At its current pace, SAP estimates that it is on track to add about 5,000 new customers per year.
Chapter Two–Mobile, On Demand and Big Data
Fast forward to today. SAP is infusing Business One with the new mobile, on demand and big data capabilities it needs to take the solution to the next level.
On the mobile front, SAP launched Version 1.5 of its Business One mobile app in February 2012. The mobile app gives customers access to key Business One functionality, such as alerts and approvals, real-time Crystal Reports, customer and supplier data and inventory information via mobile devices. The app is available for the iPhone and iPad via SAP, and for Android devices through its partners. Looking ahead, SAP plans to add new mobile functionality for as sales document creation so that sales reps can do more on the go. SAP is also updating the user interface (UI) so that mobile users can have multiple windows open the same time so they can more easily view the information they need.
In March, SAP introduced Business One OnDemand to offer Business One in a cloud-based, subscription model. The OnDemand version has and will maintain the same functionality and interface as the on premise version. SAP is certifying partners to host the solution to ensure that they meet security, performance and quality standards. In most cases, these hosting partners provide the back-end infrastructure, and team with SAP VARs who sell and implement the solution. SAP has also created a Cloud Control Center that supplies partners with automated tools to manage Business One OnDemand throughout the solution lifecycle.
Some pundits have claimed that Business One OnDemand is not a true, multi-tenant, software-as-a-service (SaaS) solution. So I asked SAP for clarification on some of the technicalities and learned that users do need a remote desktop solution (such as those from Citrix or Microsoft) to access Business One OnDemand. And, while the solution is multi-tenant in that users share the same instance of the application and SQL server, each user has its own database schema.
Since Business One OnDemand requires a remote desktop solution and customers don't share a database schema, cloud purists are likely to discount it. However, these details are much less likely to create issues issue for actual small business customers–and may work in SAP's favor.
The fact that SAP's on-premise and on-demand versions share the same interface and database structure means that existing customers can move to the cloud without complex data conversions or additional user training. Meanwhile, SAP Business One can now get into consideration among prospects that are only considering a cloud solution. And, some of these prospects may prefer to have their own dedicated database schema, along with access to the 550+ partner apps that are in Business One arsenal. Finally, NetSuite, arguably the leading SaaS ERP vendor, has been moving away from its original small business focus to concentrate more on the mid-market and departments of large enterprises, ironically paving the way for SAP to make inroads here.
SAP also announced Analytics powered by SAP HANA for SAP Business One, which will be generally available in late 2012. HANA is SAP's "big data" solution. It's a column-based, in-memory database that allows applications to zip through calculations for millions of records in just fractions of a second. SAP HANA for SAP Business One is scaled for the needs of small companies. It combines the SAP HANA-based application with SAP Crystal Reports software so small businesses can get the benefits of speedy data crunching and use the tools that they are already comfortable with to analyze this data. The solution includes a set of predefined, ready-to-run dashboards and reports.
While some small businesses may not require this added horsepower, the offering is relevant for those that need to more effectively analyze more and more complex content–including audio, video, and text–to compete effectively in their markets. These customers will be able to create interactive reports and run ad-hoc analysis much faster than they could before; navigate through various business objects from one screen; and use free-style search to access information more quickly.
(Part Two of this article will be published next Wednesday)
Want more information on ERP software? Discover and learn more about enterprise resource planning software by exploring blog posts, white papers and more at our ERP research center. For comparisons of the best ERP solutions on the market, download Business-Software.com's Top 20 ERP Software report [This post originally appeared on Laurie McCabe's blog on SMB-Group.com and has been republished with permission]