sciQuest: The Top Five Barriers to Successful eProcurement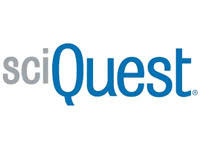 Though the term eProcurement may not ring any bells for the average consumer, virtually any transaction that involves the exchange of goods or services though the internet can be considered an example of it in action.
To avoid conflating eProcurement with ecommerce, however, it is worth mentioning that eProcurement solutions also include a number of value chain monitoring and optimization applications such as vendor management, catalog management, invoice tracking, shipping, and contract management among others. While eProcurement is sometimes built into a larger enterprise resource planning (ERP) package, it can also be deployed as a standalone system for B2B, B2C, or business-to-government (B2G) exchanges.
In a recent whitepaper entitled, "The Top Five Barriers to Successful eProcurement," sciQuest outlines some of the biggest challenges that companies seeking to implement eProcurement systems will encounter in 2013. Through a brief analysis of sciQuest's findings, it becomes clear that while the technology to support web-based purchasing is finally capable of accommodating the needs of large enterprise business, it is not as easy to change the minds of consumers and executives who are used to traditional methods of vendor-client interaction.
Barrier 1: Solution does not provide users with a one-stop shop
Anyone who has ever shopped online knows that convenience is king. The likelihood that someone will return to an online store largely depends on price and the availability of certain products, but that percentage increases exponentially for each item on their list that can be purchased during the same transaction.
Putting user interface and user experience aside for a moment, it's easy to understand that if all vendors were equal, consumers would flock to those that can get them what they want at a competitive price in the least amount of time. Conversely, offering your customers partial solutions isn't going to sell them on the ease of use or convenience of eProcurement.
Lesson:
Without an adequate catalog, "Contract compliance suffers, valuable data on suppliers and purchasing practices never becomes available for analysis, and prescribed workflows are interrupted or disregarded. Every time a buyer performs part of her or his job outside the system, the system leaks value.
Barrier 2: Solution does not funnel proper content to shoppers
If there's anything marketing people can agree on, it's that consumers like options. Nothing validates someone's decision to buy something like simultaneously rejecting a large number of alternatives.
Likewise, an eProcurement system has to be able to deliver both a wide selection of products or services and include tools to enable users to filter their search results accurately. Thus a failure either of the system to display relevant content or of the vendor to stock the products clients are interested in can be an instant killer.
Lesson:
"If the system cannot prioritize content according to corporate aims, corporate buyers are forced to either go outside the system to find the preferred goods, or stay within the system and go against corporate policy."
Barrier 3: Solution Fails to Provide an Expeditious Workflow
Shifting from consumer-facing challenges to the internal, any large-scale software implementation should deliver on the fundamental promises it makes or risk becoming more inefficient than its predecessor. Of course, this relies as much on the enthusiasm and diligence of the team using the software as it does the software itself, but nonetheless an inadequate system will never magically develop new functionality out of thin air. In this respect, devoting time and resources to properly vetting all eProcurement vendors before purchase and implementation can save your company days of work and thousands of dollars down the line.
Lesson:
An eProcurement solution must have, "the capability to model all corporate procurement policies, and to manage every relevant detail in purchase orders, requisitions, invoices, and invoice approvals."
"At worst, failing to track [hazardous or dangerous] materials threatens public safety and security, and possibly leaves a business in violation of laws and regulations."
Barrier 4: Suppliers fail to buy in
As with many enterprise software packages, the easiest way to kill an eProcurement implementation is for no one to use it. More specifically, proper implementation of an eProcurement system requires the cooperation of suppliers in keeping data integrated and up to date.
Trying to manually enter data into a system built for automation defeats its purpose and will likely cost a pretty penny along the way in the form of implementation and service fees. This can be avoided by spending time working with your suppliers to educate and excite them about the potential benefits of eProcurement before requesting that they integrate their catalog.
Lesson:
"Limited integration with suppliers leads to performing more of the procurement process manually, wasting time, losing productivity, and missing the value of more comprehensive analytical capability."
Barrier 5: Solution not integrated into the organization
Assuming you've done your due diligence as outlined in the previous section, it's now time for your eProcurement system to deliver on all of your promises. Once again, knowledge begets knowledge in the sense that if you are well-educated about the system prior to its implementation, you will be far better prepared to begin answering questions and resolving user issues once your eProcurement system is up and running. If, however, you were too hasty in lauding the benefits of your new system without becoming familiar with the specifics of how it works, your colleagues and customers will likely find it equally confusing and onerous.
Lesson:
"Systems that are not extensible and flexible enough to model any aspect of the procurement process—shopping, oversight and analysis, or supplier management—will be inconvenient to use and suffer poor adoption rates."
Synopsis
If you're considering an eProcurement system but can't bring yourself to pitch it to your colleagues for fear of their staunch rejection or worse, the glazed-eye malaise that naturally follows the beginning of a meeting about software implementation, bolster your argument with some statistics.
According to sciQuest, deploying an eProcurement solution can realistically improve operating efficiency as much as 50 percent and contract compliance as much as 80 percent. That works out to a six to one return on investment that pays for itself in less than a year. Regardless of any preexisting skepticism, presenting a cohesive and informed pitch will lead to greater adoption and enthusiasm which gives your eProcurement implementation a better chance of succeeding.
Once your eProcurement system is in place, maintain active and open communication with suppliers to provide support and educate them about the benefits of the platform to ensure that the solution is cost and time efficient for both parties.
[Where to go from here? Try taking a look at our Top 10 Ecommerce software report as well as our collection of blog content on retail management trends.]