Spring Clean Your Digital Security in 14 Steps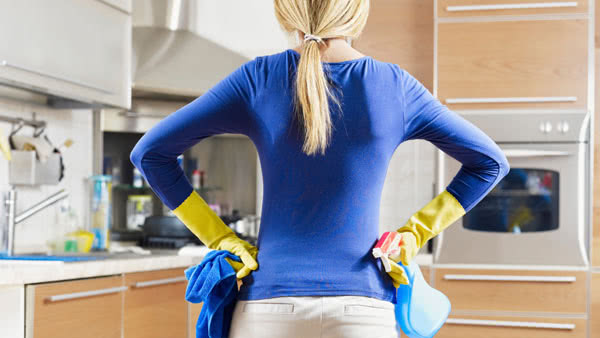 As a security analyst for both offline and online activity, I'm constantly analyzing my own security situation. This means paying attention to my surroundings and the security of my hardware, software and data. One way to get a deeper look at my security situation is to remove the clutter, upgrade technologies and do a Spring Clean. I heavily recommend that you perform the following 14 tasks to tighten up your digital security outlook.
1. Do away with useless files. Go through all folders (including the recycle bin) and discard files that you no longer use.
2. Organize media. Put music, photos and other files in appropriately labeled folders. You might want to create a master folder for different kinds of related media.
3. Consolidate desktop icons. Perhaps you can put a few icons into another one if the topic is related. For instance, put the "Muffin" and "Rover" files in one file labeled "Pets." A desktop cluttered with icons will slow boot-up time. You should also consider "removing" an icon you hardly use; this won't delete the program, but will get rid of the shortcut.
4. Uninstall programs you'll never use. This will speed things up and reduce potential malware-targeted software.
5. Review passwords. Update passwords as necessary, making them unique while incorporating a mix of different characters, numbers and uppercase and lowercase letters. Install a "password manager."
6. Use online storage or make backups of important data on a flash drive. Ideally, make a backup of all prized data that exists outside your house. I backup on three local drives and in two places in the cloud. To compare the leading enterprise cloud backup storage solutions for your business, download our free report.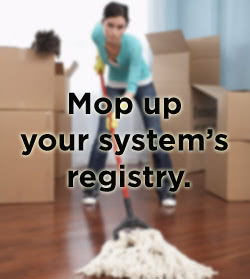 7. Consider reinstalling your operating system. This means gathering all your software and backing up all your data. Not sure how to reinstall? Do a search on your device's OS and seek out "How to reinstall operating system Windows/Mac [your version]"
8. Mop up your system's registry. Cleaning the registry will remove temporary files you do not need that have been picked up by your system over time. An accumulation of these files will slow your computer and make it prone to malware infections. CCleaner is a free tool that will do the job.
9. Update security software. Seek broad protection that spans antivirus, antispyware, antiphishing and a firewall. Get a VPN (Hotspot Shield is perfect) for when using free wireless internet.
10. Defragment your hard drive. For Windows 8 go to Files, then "defrag." For older systems go to Program Files, Accessories, then System Tools. For the iOS, run its built-in Disk Utility app.
11. Install program updates. Updates include critical security patches (read: very important).
12. Do not forget your mobile device. Update your smartphone and weed out unneeded apps. Update your mobile OS to the latest version. Several companies offer security apps that will scan mobile applications. Some apps have features like a remote lock/locate/wipe that will prevent a thief from using your device should you lose it. To manage your employees' mobile usage, consider purchasing a mobile device management software solution. Compare the best products in our free Top 10 MDM Software Report.
13. Clean up social settings. Have you locked down how your private information on Facebook can be shared? If not, go to Privacy Settings, then Apps, then click "edit" (which is next to "Apps others use"). To avoid most Facebook scams, be sure to delete all your "friends" who really aren't really your friends.
14. Declutter your email inbox. Email files can get very messy over time. First, start with your inbox. See a message that has been sitting there for ages that you'll never open? Delete it. Next go to the Sent and Trash folders and weed out old and outdated emails. Also,scour through any other email folders and delete those that you no longer need, and/or trim down ones you still use but contain messages that are now meaningless.
Following these 14 steps will help you to spring clean your digital security environment. A freshly cleaned-out digital life will give you peace of mind and enhance your personal and professional security. Taking the time to clean up your digital life will be well worth it, so do not put it off any longer!
[This post originally appeared on Robert Siciliano's Personal Security and Identity Theft blog and is republished with permission.]