The Top Features of Endpoint Security Solutions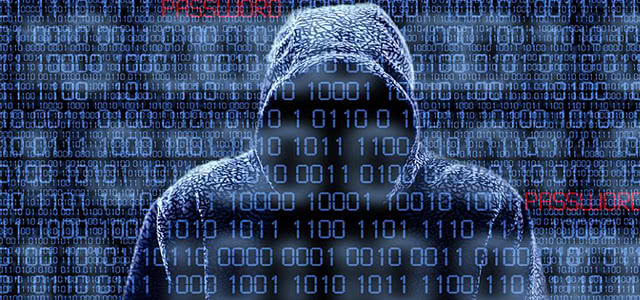 Security breaches can result in devastating setbacks for your company. According to the 2014 Global Report on the Cost of Cyber Crime conducted by the Ponemon Institute, cyber attacks cost targeted organizations over $600,000 per year on average, and can take over 30 days to be fully resolved. The study also revealed just how prevalent cyber attacks can be, with a reported 429 successful attacks observed per week and a year-over-year increase of 10.4 percent. As trends show cyber crimes only growing in frequency and cost to businesses, it is becoming increasingly important to protect all digital assets to ensure your system's integrity and continued viability.
The solution to potential security breaches: endpoint security management. In the most basic terms, an endpoint is any location from which a user can gain access to your system and its networks. To combat the prevalence of cyber crime, endpoint security systems secure these access points to prevent malicious attacks from both the outside and within. As airtight systems that monitor all traffic moving into, out of and inside your network, endpoint solutions are perhaps the ultimate security platform available to your business. With so much at stake, make sure that any system you invest in has the following top features of endpoint security software to keep your company, its information and its customers safe.

Proactive/Reactive Functionality

Your endpoint security system should be able to provide some basic functions for total security. First, it has to offer instant visibility into all of your files and executables so that administrators can have complete control over their environment. Secondly, its protection protocols need to be flexible so that a balance between security and access can be customized to your business's particular needs.
Your endpoint security system must also provide exceptional protection against the very latest threats with up-to-date proactive techniques. In addition, it should record detailed histories of attacks so that your business can better understand and prepare for future situations. Without the full range of proactive and reactive functionality, your system is more likely to be compromised.

Multi-Layered Security

A great endpoint security system doesn't just stop at a firewall or virus scanner. Having an all-encompassing, multifaceted and multi-layered solution is necessary to guarantee your business's long-term stability. A multi-layered security system will enhance your system's ability to fight off attacks across all avenues, and keep your data secure in the face of any cyber assaults. The leading endpoint security systems will not only monitor your network for inbound attacks, but will also track file behavior, provide constant security to your stored files, detect mutating risks and automatically remove, repair or remedy any and all threats.

Centralized Management Console

If your endpoint security solution is confusing and hard to manage, it's not going to do you much good. Look for an endpoint security system that joins all of its management tools under one centralized console so that your team can quickly understand any problems and begin executing solutions. As Ponemon's report on cyber crime indicates, being able to respond swiftly and efficiently to an emergency is crucial to limiting any potential damages. A centralized console will make managing all ends of your system that much easier, and improve your system's practical functionality overall.

Protected Physical/Virtual Endpoints

As the title of this type of software would suggest, above all else your endpoint security system needs to be able to secure all of your virtual and physical endpoints. This includes everything from regularly used office desktops and take-home work laptops to mobile devices like smartphones and tablets. Web security, malicious-traffic detection and a host-based intrusion detection system should be available on every single point of access, whether it be on- or offline. No matter how small or inconspicuous, if there's a pathway to information, your endpoint security system has to have it covered.

Whitelisting

Another important way endpoint security systems can increase overall security is by employing a whitelist. With whitelisting, security systems automatically block the access of unauthorized programs and only allow for recognized and approved (whitelisted) applications to run completely unobstructed. Programs that are not actively trusted but don't appear to pose a threat will automatically run securely with limited functionality, until otherwise configured, preventing any potential attacks. Since users often think they need an application without knowing the threats that lie inside, most endpoint security systems will consistently update their blacklist of known malware programs and automatically quarantine them in the event they somehow end up on your computer.

Privilege Management

Determining who can access what on your network is just as important as designating levels of access on your applications themselves. A good endpoint security system will include the ability to micromanage system privileges for all users to prevent threats from inside, with in-depth options to customize what those users can do with the specific programs they use as well. This is critical, since bypassing blocks usually includes giving users admin rights without the ability to fine-tune access, creating potentially dangerous situations. Privilege management can also ensure that your internal and external compliance needs are met, killing two birds with one stone.
For an in-depth comparison of the leading vendors in the industry, download our Top 10 Endpoint Security Solutions Report, or head over to our blog for some quick and easy tips on how to improve your digital security.
[Image courtesy of CyberHades.]