Start a Trend: Implement CMMS Right the First Time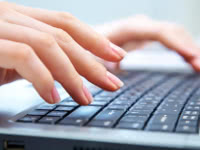 Bringing a new maintenance management system (CMMS) into your business is not only a difficult decision; it's a lifestyle choice. Implementation requires a change in the manner the business operates and organizes. It shifts communication habits and alters data collection strategies, ultimately saving money and promoting functionality within the business. However, CMMS has a reputation of failing up to 80% of the time either during the initial implementation or from lack of maintenance. This failure will nullify the benefits of the implementation, leaving you a few paces behind from where you started.
Based on common struggles in implementation, here are some simple tips to ensure your system remains strong for years to come:
Select the right CMMS
Selecting an inappropriate system is one of the more prevalent causes of a failed CMMS. To start your selection right, align your system with the business needs of the company. Consider how a CMMS will help you achieve them. With your goals in mind, you will be able to select a functional CMMS and filter out the features that are not essential to your company needs. This will reduce additional costs and create unity in your business when you decide to move forward. Make sure to thoroughly research your software options by checking out their website, blog, and white papers, in addition to third-party reviews like Business-Software.com's Top 10 CMMS Report.
Train employees correctly
A universal top feature in your selection process should be vendor support. It is a key to any properly-implemented CMMS. Find a vendor who has a long history of customer service, providing extensive training and guidance throughout the implementation process. Products with reputable support include companies like eMaint who pride themselves on award-winning support. Always try a free demo or trial when it is offered. Investigate each product thoroughly and come to a decision that best fits your needs.
Vendor support is key — not only because of its ability to aid you as you grow with CMMS, but to help you integrate it in every aspect of your business. This includes your employees.  The uninformed and sloppy use of CMMS can cause a slow, deadly meltdown in your integration. Therefore, employees should be thoroughly trained with a deep understanding of not only the software but the company's unique criteria. Though a substantial vendor may offer software training, a three hour online tutorial doesn't provide the hands-on extensive knowledge that is tailored to your company.
Training requires a delicate balance. Employees need to understand the depth of the software in order to utilize its features efficiently; however, overloading employees with information will also bring confusion. Whether you choose to co-implement with a vendor or enlist outside support for training, make sure your employees understand details specific to your company such as exact terminology for items. The difference between a 'cord' and a 'wire' or a 'lightbulb' and 'fluorescent light' may seem painstaking during training, but grinding on the details early will be extremely helpful down the line.
Gather data efficiently
While CMMS can be flawless at what it does, its performance is only as good as the quality of the data it acts upon. Data gathering can serve as a massive task during implementation, so give ample attention to this part of the process. Ask simple questions like how and by whom the data is gathered leaves room for unnecessary confusion. This can waste time, creating moments of build-up and back-tracking. Gathering data can be a hefty undertaking, requiring six to twelve months to complete. To prevent issues, be consistent and develop a plan that is easily able to track how and where data is gathered. Perform checks and catch an issue before it spills into a larger mess.
Getting Started with your CMMS Implementation
With these keys in mind, you will be able to find the CMMS that works for you and implement it with care. Carrying out a CMMS implementation requires strong goals, a steadfast commitment, staff who are informed and employees who are adept at the software. While the failure rate is high, a correctly implemented CMMS will reduce hours of labor, extend your assets' lifespan, and save money. It will increase efficiency and pave the path to a stronger business.