The Oakland A's Hit a Home Run with NetSuite
"For any entertainment company, whether a sports team or not, NetSuite makes perfect sense," says Stewart. "It lets you really understand your customers and their buying habits, which lets you better serve them while building your own business."
–Cameron Stewart, Interactive Marketing Manager for the A's
CRM in Action: Oakland Athletics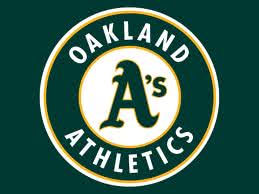 With the 2005 baseball season in full swing, it may be too early to tell how the Oakland Athletics will fare on the field—but off the diamond, the results are clear: With NetSuite CRM providing a more efficient, flexible way to track sales, the team has been able to improve customer—and advertiser—satisfaction, while laying the groundwork for improved marketing campaigns and bigger sales.
In just six months, the A's have been able to better manage and track sales leads, and reduce the errors that were an embarrassing side-effect of its old paper-based sales system. "We no longer have different sales representatives calling the same leads, and with NetSuite's reporting capabilities, we get a real-time look at what's selling and who is buying it," says Cameron Stewart, Interactive Marketing Manager for the A's. "Before, it took so long to compile data that everything was always out-of-date."
Going forward, the A's expect to use all of the customer information NetSuite collects to develop targeted marketing campaigns—offering tickets and packages tailored for the fans most likely to buy them. "For any entertainment company, whether a sports team or not, NetSuite makes perfect sense," says Stewart. "It lets you really understand your customers and their buying habits, which lets you better serve them while building your own business."
The Challenges
The Oakland A's knew they had a problem when they were striking out and there wasn't even a game in progress. While baseball fans could argue endlessly about the A's prowess on the diamond, there was no debate about the technology the team used to track and manage sales. "We had an antiquated system," says Stewart. "Management had no idea what our 13 sales representatives were working on, so there was no accountability. And our information was always out of date."
Baseball ticket sales can be a lot more complicated than even the savviest fan would think. Teams have to adjust prices constantly depending on their opponent, the time and day of the game, and the type of seat or package being offered (in other words, a weekend game against the Yankees would be priced higher than a Monday night game against the Devil Rays). At the same time, teams like the A's need to track buying patterns to see what tickets and packages are popular with fans—and at what price points. Unfortunately, the A's weren't getting that ability with their slap-dash system of Excel spreadsheets.
"The sales reps would give us weekly updates via Excel, and we'd have to compile all of them into reports, which would take a couple of days so we were never current," says Stewart. The slow, manual process of sifting through paper records not only hindered the A's ability to forecast sales and develop new marketing programs, but it also led to embarrassing errors. "You'd have the same lead come in two ways, via the phone and via our Web site, and that person would wind up on the lists for two different sales reps," says Stewart. "So one rep would call, and then the other would call, which didn't make us look very good."
The Athletics knew they needed to find a more sophisticated, and flexible, solution. That's no easy task in any field, but it's particularly challenging in baseball, where the most technologically advanced device is often the mask worn by the catcher. The A's looked at products including Smart DM, Salesforce.com, and Microsoft CRM, but rejected all as being too expensive or not sufficiently customizable. "The ability to customize the solution was critical for us," says Stewart. "We have a variety of tickets and packages and no set business rules. We needed a solution that was as flexible as we were, and that's what we liked about NetSuite CRM. It scored on flexibility, customization, and price."
The Solution



NetSuite was up-and-running with the Athletics in September 2004, near the end of baseball's regular season schedule. The A's didn't make it into the post-season, but its new technology was put into play, paving the way for more efficient, and better tracked, ticket sales for the 2005 season. "From the start, NetSuite was letting us run reports that gave us insight we never before had into what our fans wanted," says Stewart. "We could see what tickets and packages were popular, analyze buying habits and preferences, and see where we needed to focus."
Leads could be managed far more efficiently with NetSuite. The A's could track what leads were going to which representatives, and make sure that the same lead didn't inadvertently go to two different salespeople. Reports helped cut down on costly errors in the team's radio broadcasts and print publications like yearbooks.
"It used to be that to get a list of sponsors that needed to be included in a broadcast, our radio manager would have to go through all of the written sales contracts, which led to mistakes, such as forgetting to mention a key sponsor," says Stewart. "Now that manager simply pulls up a NetSuite report that lists all the sponsors. That report becomes a checklist to make sure the radio scripts cover everyone. NetSuite implements everything in an efficient, seamless way, which lets us work in an efficient, seamless way."
The next step, says Stewart, is to leverage the information NetSuite tracks to develop new marketing programs. "NetSuite is enabling us to develop a deep database of our fan's buying habits, which is letting us identify our best customers and what we need to do to help them shop from us more, whether it be putting together ticket promotions or offering new items on our Web site." With NetSuite, the A's have the business intelligence they need to win sales, customers, and loyalty. Winning pennants, however, will have to come the old-fashioned way.
[Photo courtesy of bleacherreport.]