Three Ways Tag Management Systems Can Simplify Your Life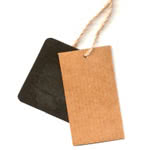 Measuring user activity and engagement on your website is essential, no doubt about it. But attempting to accurately implement a tracking strategy that meets your business's needs can very quickly lead down a path of complex coding. This coding can increase exponentially with the number of media management and analytics applications you are using. It's easy to see how your site can become bogged down with hundreds of lines of JavaScript code across all webpages. Not to mention the constant changes in functionality and tagging capabilities… let's face it–implementation and maintenance surrounding tag management is an endless series of tasks.
However, with Tag Management Systems (TMS) on the rise, such an issue can be a thing of the past!  In a nutshell, a TMS consolidates all of your marketing and analytics tags into a single container tag so that edits, updates, and upkeep can be managed within one interface.  Making the decision to invest in a TMS can benefit your business in several ways:
Versatility
Tag Management Systems are compatible with nearly any and all applications – search marketing solutions, social media platforms, ad servers, web analytics tools–you name it.  New implementations and updates can be made at the will of your marketing team (or anyone you deem an administrator, for that matter), within the tag manager platform without involving your technical team nor having to hold out for the next code deployment.  Marketing and data analysts are now empowered by taking tagging initiatives into their own hands.  This shift in capabilities and the time savings it delivers translates to endless site and/or campaign optimization opportunities.
Improved Site Performance
Poor tag management can clutter your webpages with non-functioning or outdated tags.  Your website's performance holds the utmost importance in terms of audience perception and online presence as a whole.  TMS implementations work to replace the hundreds of lines of code associated with any of your tag-based platforms by consolidating and executing with a single line of JavaScript code.  With eliminating all of the numerous tags across your website, a TMS will produce faster load times and, as a result, provide the potential for improved search rankings, customer conversion rates, and overall user experience.
Ongoing Cost Reduction
Decreasing the necessary involvement of your IT resources from continuous tracking and coding needs will inevitably result in decreased operational expenses.  In streamlining your tag management, not only can you experience a reduction in cost, but time and efforts can be more efficiently directed to website optimization and effectively increasing ROI.
While the benefits are apparent, it is imperative to do your research prior to making the commitment to a tag management solution.  Ultimately, a TMS implementation is intended to create a direct line to attaining your online objectives and offer a simplified solution to better achieve overall business goals.
Want a software solution that can manage your website's content? Check out our content management resource page to find blog posts, premium content and product reviews on the leading CMS software solutions. Ready to purchase? Download our free Top 10 CMS Software report and compare top products by pricing and key capabilities.
[This post originally appeared on Asking Smarter Questions and is reposted with permission.]