The Top 10 Open Source Software Tools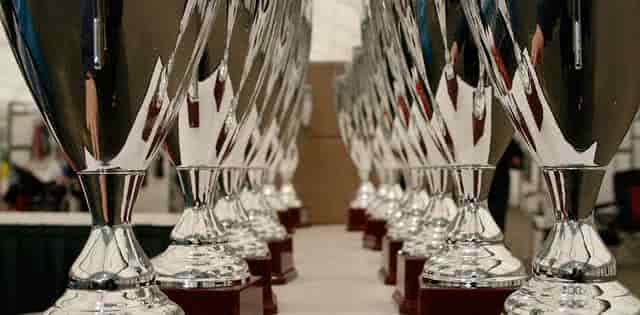 In case you missed it earlier this week, we noted in our open source infographic that businesses utilizing open source software platforms may see numerous benefits, such as cost-effectiveness, customizability and even added security. While looking at the software market, there are many key players that have withstood the test of time: the power-players of the business software suite.
With the introduction of and rapidly growing market of open source software, companies and consumers now have a new option of budget-friendly and frequently updated software, free of licenses and upgrade hassles. Within this post, we share our top 10 open source software solutions that can act as a suitable replacement for the platforms of yesteryear.
1. Siwapp

Replaces: FreshBooks
Siwapp is an open source web application solely designed to manage and create invoices. The platform works as a module, connecting through its API to other business management and accounting applications. With an intuitive dashboard, dynamic search and editing capability and airy feel about the software, Siwapp delivers an easy-to-use yet powerful experience for commercial users.
2. uniCenta

Replaces: QuickBooks Point-of-Sale
As a stand-alone point-of-sale (POS) application, uniCenta works across numerous industries at a variety of depths, based on how much integration and functionality is needed. From real-time inventory and layaway options to barcode support and reporting functionality, uniCenta aims to replace cumbersome POS solutions from generations past, while unifying and simplifying the sales process and management.
3. WordPress

Replaces: Squarespace
Whether you're looking to create a personal blog or a multi-page website for a Fortune 500 company, WordPress allows users to quickly and easily build a fully functional website. WordPress has grown from a casual blogging platform to a full-blown content management system (CMS), with thousands of widgets and plugins — effectively making the customization possibilities near endless. WordPress also seeks to connect those within its community, helping to build a network to empower users to further their online skills.
4. Amanda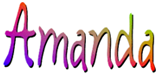 Replaces: Barracuda, Zetta
Amanda is a backup solution that allows the IT administrator to set up a single master backup server to back up multiple hosts over network to tape drives/changers, disks or optical media. Amanda uses native archival tools and can back up a large number of workstations and servers running various versions of Linux, Unix (including OpenSolaris), Mac OS X or Microsoft Windows operating systems (Native Windows client and Samba). Amanda schedules full and incremental backups automatically and will intelligently promote a backup level in the case that it determines such an action is optimal for resources.
5. Magento Community Edition

Replaces: Shopify
Magento Community Edition is a free downloadable platform that is used to power your ecommerce store. Developers have created Magento plugins that extend its basic built-in functionality by installing extensions from the Magento Connect marketplace. The platform supports a web template system, which generates multiple similar-looking pages and customizes them. Magento also provides interchangeable themes, which change the display of the website or its functionality without loss of content or layout of pages.
6. Collabtive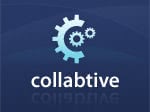 Replaces: BaseCamp
Collabtive provides a web-based platform to bring the project management and documentation processes online for small to medium enterprises and freelancers. The project management software is supported by all major browsers and supports 25 languages internationally. Collabtive is full of features and functionality including online and offline communication capabilities, permissions based on roles, data import from BaseCamp, time tracking and more. Furthermore, the platform allows an unlimited amount of projects and milestones.
7. SplendidCRM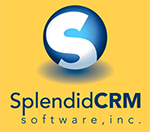 Replaces: Salesforce, Zoho
SplendidCRM is a low-cost customer relationship management (CRM) application built on the Microsoft .NET framework. The product can be deployed in a variety of options based on your company's needs. With Google Apps synchronization and new features such as Twitter and text messaging integration, SplendidCRM strives to assist their customers in reaching their target market within the digital space.
8. Orange HRM

Replaces: Sage, FinancialForce
Best suited for small to medium enterprises, OrangeHRM is a free module-based, full-service HR solution with full capability to manage personnel information, leave/time off requests, attendance and time tracking, as well as recruitment. Additionally, the platform also offers Employee Self Service functionality, allowing employees to update and manage personal information, perform self-reviews and stay current with company policies. OrangeHRM offers three extensive system maintenance and support plans at an additional cost.
9. webERP

Replaces: Microsoft Dynamics
WebERP is a secure and comprehensive open source ERP system that provides companies with multi-user business administration and accounting tools. WebERP comes standard with a wealth of features, including encrypted pages using SSL, sales and order management, AP/AR and purchasing tools, inventory tracking and more. WebERP's underlying code was written in a way to maximize readability and customization capabilities for those new to PHP coding.
10. OpenOffice

Replaces: Microsoft Office Suite (Word, Excel, PowerPoint, etc.)
Apache OpenOffice is an office software suite for word processing, spreadsheets, presentations, graphics, databases and more. It stores all of your data in an international open-standard format and can also read and write files from other common office software packages, such as Microsoft Word. OpenOffice is released under the Apache 2.0 License; meaning that it may be used for any purpose – domestic, commercial, educational, public administration and similar.

Many of the open source solutions listed above offer free software; however, there may be additional costs associated with the solutions, such as added widgets and live support. Be sure to research potential solutions fully before choosing one to implement within your company, and check out our post on understanding open source software to see how it differs from free software.
Find all of Business-Software.com's content from our Open Source Week — plus tons of other great content on top software reviews, implementation advice, top features and other best practices — by visiting the Business-Software.com blog homepage.
[Photo courtesy of flickr user Morag Riddell.]