Top 3 Benefits of Integrating Social Media Tools with Your Supply Chain Model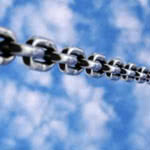 When people discuss the concept of a perfect supply chain model, the discussion generally hovers around the topic of maximizing synergy between the essential links in your supply chain, such as product sourcing, development, logistics, and information systems. Many look to supply chain management and inventory optimization software to deliver products on time and at a competitive price. However, the relevance of social media with the success of your supply chain is a prospect most companies are still unfamiliar with.
If you dig a little deeper, you will realize that open communication and collaboration of ideas is the cornerstone of both supply chain models and social media tools, which is why it is truly a match made in heaven. Hence, it is crucial to assess the benefits you can achieve from the effective leveraging of social media tools in order to make your supply chain model more successful than ever.
Strategically leveraging important social media tools for internal and external communications associated with your global supply chain can help create a ubiquitous knowledge base for your business that benefits everyone that contributes to your supply chain.
Establishing a Good Social Presence
Making a thorough assessment of your company's social presence and the familiarity of social media tools among your employees is a key step to take before formulating a social media strategy for your supply chain. Effective social listening is another great way to identify the impact of your organization's presence on the web. Using a combination of complex social media tools, you will be in a better position to understand the mindset of your consumer base and you can gain relevant feedback and opinions related to your product. Utilization of the hashtag search feature will allow real-time sharing and access to information of all key business developments across your supply chain.
Management and Monitoring of Social Communities
A vibrant and proactive social community that represents your organization via Facebook groups, LinkedIn groups, Twitter chats, etc. is quintessential to improving your relationship with the consumer. Social communities are the heart of social engagement in this day and age, and they are a brilliant platform for organizations to gauge the interest of the public in your product.
Gathering Essential Business Intelligence
Social media tools can help you gain a tremendous strategic advantage if used correctly to keep track of the evolving business landscape. They allow you to track information concerning other competitors in the horizon and gauge the sentiment of the public regarding your product. This pillar of social intelligence is a culmination of revolutionary new techniques such as social curation, social mapping and social community building, and will take your supply chain management to the next level.
[Tom is a sales professional and business analyst who writes for enterprise software solution provider, Rand Group.]
Want more on social media tools? Download Business-Software.com's top social management reports to gain insight into the industry's leading solutions.