Channel Incentives: 3 Ways to Make Your Supply Chain Team Happy (Part 3)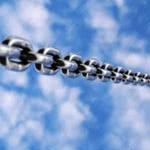 This is the final post from a three-part series on channel incentives.
Every day, top supply chains are tasked with predicting the future. They must balance their total production with forecasted market demands, while hoping to match true market demand. It's no wonder that one of the biggest worries for supply chain managers is a lack of visibility into true market demand. And while incentives and pricing levers can help companies drive demand and realize greater revenue and profit margins, they introduce another variable in supply chain management's demand forecasts.
In my last two posts, I described how different business departments view channel incentives in different ways, focusing first on finance and then on sales teams. This post, the final in my three-part series, will dissect the supply chain perspective.
Why Incentives Irk Supply Chains
Predicting true market demand is a complicated dance, even for the most sophisticated organizations, and the implementation of incentives adds an additional challenge to market forecasting. Companies often institute a combination of rebates, discounts, and incentives to drive demand through their supply chain and distribution partners. When effective, these incentives can create a significant gap between the forecast (which drives demand planning) and the actual market demand. This gap can be costly, resulting in excess inventory, stockouts, material cost over-runs, and margin erosion.
How Supply Chains "ACE" Incentive Management
To create an accurate forecast and demand plan, companies need to "ACE" the management of all types of incentive and promotional claims by keeping an eye on these three focal points:
With all three of these components satisfied, supply chain executives gain greater visibility into the demand signal, enabling them to create more accurate demand plans, improve delivery reliability, and better optimize inventory levels. In the end, Days Inventory Outstanding is reduced which causes a much-needed shrinkage of order-to-cash cycles and improved net profitability.
The Final Word on Channel Incentives
In this series, we've discussed how finance, sales, and supply chain executives use and view channel
incentives. Regardless of the multiple perspectives on incentives in any given company, there are several best practices on which everyone would agree:
Improving management of channel incentives and other pricing adjustments can materially impact revenue and margins.
Creating high-impact deals and agreements can significantly improve competitive differentiation.
Replacing manual, spreadsheet-driven processes with an automated solution can eliminate excess or erroneous payments to channel partners.
Adopting a formal revenue management solution can drive greater revenue, reduce risk, and strengthen relationships with channel partners.
Incentives, discounts, and rebates offer companies an effective tool to drive demand, leverage products, and impact growth. The difficulties arise when companies must balance the opinions of finance, sales, and supply chains. These starkly different perspectives can make it difficult for companies to implement effective incentives plans, but by taking an integrated approach to incentives that addresses the concerns of each department responsible for them, the result is a stronger, more measurable, and more successful incentive program that will continue to improve over time.
Looking for additional information on supply chain management software? Be sure to browse our supply chain and logistics research center, where we've collected product reviews and top content on SCM software. To compare the best SCM software solutions, download our free Top 15 Supply Chain Management Software report.
Explore the Rest of the Channel Incentives Series: