The Top Supply Chain Software Vendors to Look for in 2015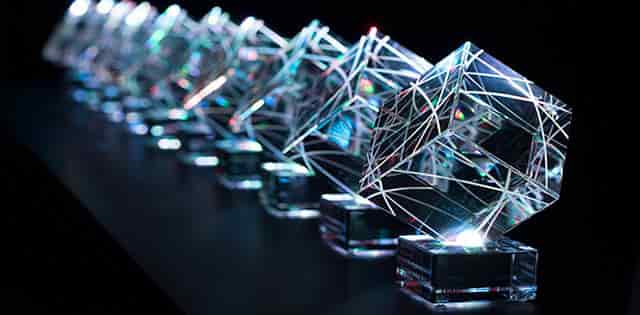 A variety of organs, enzymes and processes work together in the body to fulfill basic needs such as digesting food. If one of part of the chain malfunctions (for instance, if the esophagus doesn't seal all the way), then the whole digestion process is disrupted, and in this case, a nasty case of heartburn would ensue.
Just as it takes various body parts working together to carry out basic functions, your supply chain relies on a complex association of people, resources and information to move a product from raw materials through production. The supply chain is vast, and any problem or hiccup can result in missed deadlines, unhappy customers and reduced profiles. Supply chain management (SCM) software centralizes disparate information, activities and data associated with the supply chain, optimizing operations and streamlining vital processes.

Benefits of SCM Software
You know that top-rated supply chain management solutions can benefit your business, but you may be wondering exactly how you'll benefit. While there are a variety of ways that SCM solutions can positively impact your company, these are some of the top benefits of SCM software:
Shorter production times and more on-time deliveries
Increased communication between suppliers, distributors and other key players
Reduced inventory carrying costs
Streamlined warehouse management
Faster and more effective shipping of products and goods
5 Top Supply Chain Software Vendors
There are a number of top-rated supply chain management solutions on the market, many of which provide all of the essential features of supply chain management software and more. For our complete list of the top scm solutions and useful side-by-side comparisons of each product, download our free Top 15 Supply Chain Management Software report. In the meantime, here are the five top supply chain software vendors you should consider when looking for a new solution.
1. Epicor

Epicor is a global provider of ERP software solutions that has been around since 1927. The company offers a variety of CRM, HCM, ERP and SCM solutions that can be deployed as either an on-premise or SaaS system. Headquartered in Dublin, California, Epicor serves over 20,000 customers in more than 150 countries, securing its place as one of technology's most formidable players.
Epicor's supply chain management solutions are relatively affordable and provide some of the most comprehensive coverage on the market. Epicor SCM manages distribution requirements, warehouse capabilities and end-to-end shipping and receiving. To ignite collaboration between suppliers, distributors and your business, Epicor SCM offers robust supplier relationship management and a self-service supplier portal called Supplier Connect.
2. SAP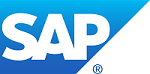 In its annual report on the top 20 global supply chain management software suppliers, Supply Chain 24/7 quoted SAP as the top supplier with a staggering $2.138 billion dollars in revenue in 2013. In SAP's 42-year history, the company has become a world leader in selling enterprise software and related services. Headquartered in Walldorf, Germany, the company has locations in more than 130 countries around the world.
SAP Supply Chain Management (SAP SCM) facilitates collaboration and helps companies smoothly plan and execute across their entire supply chain. SAP SCM helps monitor and manage your supply chain in real time, improving response times and enabling your company to meet the demands of your customer. The solution integrates and can be purchased with other enterprise SAP applications.
3. JDA Software Group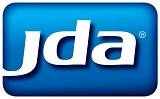 JDA Software Group is best known for its focus on all things related to supply chain management. Founded in 1985, the company offers a variety of solutions that are custom-built for various industries and budgets. JDA Software merged with SCM and commerce provider RedPrairie in 2012, forming a powerhouse enterprise uniquely positioned to deliver robust, integrated supply chain planning and execution solutions.
JDA Software offers a vast portfolio of supply chain management solutions that cover everything from warehouse management to store operations to factory planning and scheduling. Buyers can pick and choose solutions that best fit their SCM needs, making JDA Software the perfect choice for midsize to large companies that seek a customizable cloud-based solution.
4. Oracle

Rivaling SAP as one of the world's largest providers of enterprise applications worldwide, Oracle is one of the top supply chain software vendors, earning $1.455 billion in 2013 revenue. Headquartered in Redwood City, California, Oracle is also known for its ERP and CRM solutions, which power many of the world's top enterprises. Oracle was founded in 1977.
The Oracle E-Business Suite provides enterprises with all of the business applications needed to run a business, including top-of-the-line SCM solutions. Users will gain advanced procurement tools, along with asset lifecycle management and order orchestration and fulfillment. For companies who seek a standalone supply chain management solution, Oracle also offer a variety of more specific, pared-down SCM products.
5. Manhattan Associates

Manhattan Associates is a best-in-class provider of supply chain management solutions serving more than 1,200 customers globally. The company was founded in 1990, and caters to various industries such as food, retail, consumer goods and electronics. Manhattan Associates is headquartered in Atlanta, Georgia.
Manhattan Associates offers three distinct platforms to serve the myriad needs of supply chain commerce leaders, including Manhattan SCOPE, Manhattan SCALE and Manhattan MORE. These solutions cover end-to-end management of the the supply chain, and are offered as both on-premise and SaaS solutions. Manhattan SCOPE, the company's supply chain optimization solution, utilizes predictive and algorithmic technologies to refine supply chain operations at the drop of a hat.

Ready to Find the Best SCM Software for Your Business?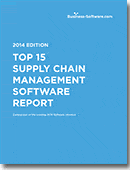 Since the quality of your supply chain has a tremendous impact on your business' bottom line, choosing the right SCM software is no easy task. Start your search by downloading our free Top 15 Supply Chain Management Software report, where we compare the leading solutions by key features and deployment models.
Still not sure how to determine which of the top supply chain software vendors is right for you? Business-Software.com contributor Greg Brady covers the important questions you should ask your supply chain software vendor in his insightful post that's great for business owners who are seeking a new solution.
[Image courtesy of Brussels Airport]