5 Benefits of Using Supply Chain Management Software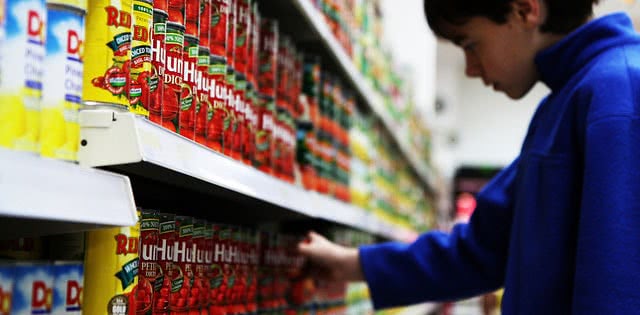 When you peruse the aisles of a store, you see the finished version of a product that underwent a lengthy process to get to its current, consumable form. From the initial planning stage and collection of materials through packaging and shipping, every product has an entire assembly process behind its existence — a process made possible by a supply chain.
Supply chains consist of countless activities, materials, workflows and machinery, requiring many different elements to work harmoniously in order to bring the product to completion. Without all of those elements coming together seamlessly, a company will lose money, waste resources and likely end up with dissatisfied customers. Luckily, a supply chain management (SCM) platform can help automate and regulate a production line's core components.

Why Use Supply Chain Management?
Because a supply chain is a complex process with many dynamic parts, the odds of problems arising are very high — everything from a late shipment to an incorrectly inputted order can delay production and cost you more. SCM software exists to help alleviate these potential points of weakness before they can become an issue.
Supply chain management employs automation and real-time monitoring to provide end-to-end visibility of your supply cycle, allowing you to easily keep tabs on inventory, orders, suppliers and transportation, plus all other critical business components. Whether for a computer part, car mechanism, consumable food item or otherwise, your supply chain will become more profitable and easier to manage with the help of SCM.
Read on to learn more about how SCM can help your business. Below, we outline five key benefits of using supply chain management software.
1. Improve Oversight of the Entire Supply Chain

A well-balanced supply chain — free of overstocking, understocking and extra overhead costs — should be the ideal goal of every business with a production cycle. Often, however, errors, misquotes and unforeseen circumstances can hamper a company's ability to achieve the supply-demand balance. Fortunately, supply chain management software exists first and foremost to automate many laborious tasks related to monitoring inventory, coordinating suppliers and fulfilling orders.
A supply chain management solution can synchronize disparate elements within the cycle by consolidating all pertinent information into a single database and automatically drawing connections between relevant data points. SCM affords a supply chain manager access to all performance data, inventory details, order summaries and supplier updates — allowing him or her to easily review and regulate the supply chain, from start to finish.
Find it in: Administrative tools, workflow management feature and supply planning module
2. Gain Control of Inventory Levels

Supply chains oversee vast amounts of raw materials and parts — and proper supervision of this inventory is imperative to the success of the business. Items should be acquired, stored, moved and shipped at the proper time and in the right quantity. Warehouses with inventory levels that do not align with product demand will end up paying extra to stock surplus or fast-track a shipment needed to balance supply with customer orders.
The inventory management tool within your SCM will assist with inventory control, ensuring stock levels are tightly regulated and that incoming and outgoing shipments align with order demands. In addition, improved inventory oversight will have a larger benefit on your business, creating a more efficient order-to-purchase cycle that can boost both productivity and revenue.
Find it in: Inventory management module
3. Increase Communication and Collaboration

Though supply chain management is valued for its ability to streamline intricate processes, the software also offers tools for users to collaborate with employees, suppliers and customers. With tools to connect both within the organization and to external suppliers, all parties involved attain more comprehensive knowledge of daily activities and gain a more efficient way to communicate new developments or unforeseen changes across the chain.
Considering that a supply chain's operations depend on the coordination of many different contacts, it's crucial that everyone be properly informed of all other relevant activities. This information must also be accessible in real time to ensure all parties can quickly react to shipment changes and adjust schedules to account for delays.
Find it in: Supplier collaboration feature
4. Foster Better Relationships with Customers

Suppliers are not the only group a company should build communication with; client relationships are just as vital to business performance. To ensure customers are satisfied with your product and support, you need an SCM with tools to engage your audience. Sure, using software to establish a timely supply chain that functions smoothly will positively affect client relationships — but so will constructing a customer support system and simplifying client outreach and response practices.
Take advantage of the collaboration tools available in most SCM platforms to ensure customer orders are accurate and meet the client's specifications. Many supply chain management solutions will also either include a CRM module or integrate with one to profile customers and track client history. Use integration with your existing CRM platform to review client feedback, address any problems and periodically check in with existing customers.
Find it in: Collaboration tools and CRM module or integration
5. Curb Costs and Boost Revenue Growth

With SCM you'll not only acquire tools to ensure your supply chain runs smoothly — saving money on the added expenses of uncoordinated processes — but you'll also gain access to features that can help improve your finances. Many platforms integrate with financial management software, if not include a financial/accounting module. With comprehensive access to your expenses, billing history and client payments, you'll forgo manually reviewing and balancing net income and expenditures.
Order management will allow you to fully coordinate all orders, material acquisitions and supplier and client invoices with the production and transportation side of your business. This synchronization means no more switching back and forth between spreadsheets and invoices to complete customer bills — and the included integration with inventory control provides built-in stock verification.
Find it in: Order management and billing module, accounting software integration or financial management tools

Start shopping for the perfect SCM solution by reviewing the products listed in our Top 15 Supply Chain Management Vendor Comparison Report.
[Photo courtesy of flickr user U.S. Army Corps of Engineers Europe District.]