Top 4 GPS Tracking Features That Help Improve Fuel Efficiency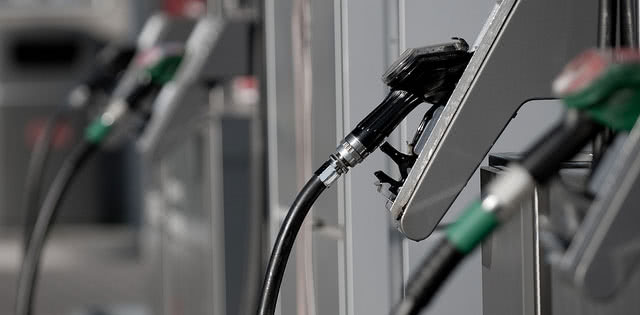 New technology seems to be popping up everywhere to help businesses boost company productivity and better utilize company resources. For the transportation industry, GPS tracking software has become the go-to tool to help carriers lower operational costs and improve management of their fleets.
Fleets of any size can be pricey. And costs can quickly accumulate among metrics that range from employee salaries and benefits to vehicle upkeep. But the operational cost that brings in the largest expense and keeps fleet managers on their toes is the cost of fuel.
A commercial truck, for example, can consume up to $70,000 of diesel fuel per year. Yet fuel costs are constantly fluctuating, and according to the American Transportation Research Institute's 2014 Analysis of Operational Costs of Trucking, fuel costs account for 30 to 40 percent of a carrier's cost per mile, making up 38 percent of total annual operational costs for carriers.
Luckily, carriers can turn to GPS fleet tracking software to help improve fuel efficiency and even detect theft. Here are the top 4 GPS tracking features to consider:
1. Geo-Fencing

Fleet managers can set up perimeters, or virtual geographic fences, across an interactive map for their feet of vehicles. These perimeters can be specific areas that designate where a carrier makes deliveries and conducts business. The software monitors minute-by-minute vehicle activity, and if a driver deviates from this fence, the tool sends a notification to alert the fleet manager that the vehicle is possibly being misused and burning fuel outside of company bounds.
2. Fuel Cards

With GPS tools, monitoring and controlling a vehicle's fuel transactions is right at a fleet manager's fingertips. Managers can track how much fuel is purchased, where and for what vehicle — and then compare those purchases to the actual mileage the vehicle covers. In addition, configurable reports integrated with the GPS tracking software can help uncover areas where theft or abuse has occurred at the gas pump. Fleet managers can further control cards by enacting spending limits and restricting cards to fuel or fuel and maintenance locations.
3. Maintenance Reports

Wear and tear on a vehicle can slow the unit down and sometimes increase fuel consumption. With integrated vehicle maintenance reports, fleet managers can proactively plan vehicle servicing and monitor maintenance costs. The system monitors everything from oil changes to transmission and brake services to help reduce the risk of breakdowns and expired warranties on vehicle parts — ensuring managers keep their units in top shape and at optimal performance.
4. Event Viewer

It's impossible for fleet managers to be out on the road with their drivers all of the time. With GPS tracking software, road views and vehicle activity come to life on a manager's computer screen or mobile tablet. Businesses can track events in real time including harsh braking, speeding, stop sign violations, vehicle idling and other key metrics that give insight into risky driver behavior.
This event information empowers fleet managers to better train their drivers and improve routing to reduce miles traveled and fuel burned, thus creating an efficient fleet that does its part in reducing emissions of toxic air pollutants and carbon dioxide.
In Conclusion
The days of paper records and manually entering information are over — no more worrying about someone making a critical data-entry mistake. GPS tracking software will help businesses streamline their operations, capture information in real time and automatically analyze data to boost fuel efficiency across the entire fleet. With gas prices continuously fluctuating, investing in a cost-effective solution that helps curb fuel waste can enable a fleet business to save at the pump and in other crucial areas of operation.

Thinking about upgrading or investing in GPS fleet tracking software? Start your search with Business-Software.com's FREE Top 10 GPS Fleet Tracking Software Report, which compares the features and pricing of leading solutions side by side.
[Photo courtesy of Flickr user Boegh.]