Top 5 Inventory Management Software for SMBs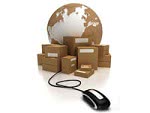 With more and more small businesses depending upon online sales for their business, finding the right inventory management software can be difficult. There are plenty of solutions for large businesses and enterprises, but a 10-person local business that's offering its products online can't make use of a solution from Oracle or SAP.
That's where these top 5 inventory management software for SMBs comes in. Whether you're a one-man team or have dozens of users, you're bound to find an inventory management software solution below that fits in with the needs of your company. Check them out, and let us know what you think in the comments!

Lettuce is a cloud-based inventory management solution that makes managing your business inventory incredibly easy no matter where you are.The CEO and co-founder of Lettuce, Raad Mobrem, originally created Lettuce as an internal application for his own company, which couldn't seem to find a software solution that was well suited to his small business. Thus, the mission and purpose behind Lettuce—to make inventory management easy.
It only launched a few months ago, but Lettuce has already processed over $2 million in orders, and it's continuing to expand. As reported by TechCrunch last month, Lettuce managed to raise $2.1M in seed funding from 500 Startups, Launchpad LA, Zelkova Ventures, and more. Definitely a great start for this innovative inventory management application, so we're bound to see even greater things to come out of Lettuce. Right now there's only a $59/month Tier 2 plan, which includes accounting, shipping, and credit card processing integration; but they'll be rolling out a Teir 1 and Tier 3 plan sometime soon.

With a slick user interface and extremely affordable pricing, Ordoro is one of the more innovative inventory management software solutions out there that's making online selling easier than ever for small businesses. More and more businesses are making the move to ecommerce, and Ordoro has made it its mission to help make order management, dropshipping, and inventory control as simple as clicking a few buttons. From their online dashboard, you can see orders, shipments, inventory, and payments all in one place; and navigating through the system is so intuitive that you'll wonder why no one else came up with this system sooner.
As a consumer, buying online has never been easier; but it hasn't really gotten easier for businesses to ship those products. The process is still incredibly convoluted and requires a lot of manual processes, which is why Ordoro was founded. Having bootstrapped the company for the first year or so, Ordoro has proven that they're dedicated to what they do. They only sought funding this past summer, and they managed to raise $1.2M, which is a pretty tidy sum for the Austin-based company.

inFlow Inventory management software is great because not only can you download it straight from their website, but you can also use their basic features entirely for free for up to 100 products and customers. For the extremely small seller, that's a great solution; and for the small to midsized business, it gives you the ability to test out the system without any strings attached at all.
In addition to inventory management, order management, and workflow tracking, inFlow Inventory has a ton of great features, like barcode scanning, multiple location tracking, stock reordering, product cost tracking, and more. At $299 for the Regular Edition, this is definitely an affordable and elegant inventory management solution for any small business.

Clearly Inventory is an online inventory management solution that was developed with small businesses in mind. Their user interface is easily customizable and built for people don't have a ton of time to spend learning a new software system. Clearly Inventory's feature list is incredibly extensive, and everything is available to all subscriptions plans. Pricing is only based on the number of users, so no matter what you're paying, you have complete access to all that Clearly Inventory has to offer.
Founded in 2008 by Steve Lochmoeller and Ethan Johnson, Clearly Inventory is entirely focused on simple online inventory management for small businesses. They have over 30 years of combined experience in the retail industry, so they know what kinds of headaches businesses have to deal with when it comes to inventory management software. They started Clearly Inventory in order to help other businesses escape from the ugly interfaces and difficult-to-decipher solutions out there; and with such a huge list of features for so little cost, they seem to be succeeding.

Fishbowl Inventory provides inventory management to small and midsize businesses, and it's especially suited to manufacturers and wholesale distributors. Their advanced features include things like multiple location tracking, order management, seamless QuickBooks integration, order management, pick/pack/ship functionality, and sales and purchasing. Probably their most popular feature is the QuickBooks integration, and Fishbowl boasts itself as "one of the first companies to receive Intuit's Gold Developer status, its highest honor for third parties."
Based in Utah, Fishbowl's flagship product, Fishbowl Inventory, makes it easier for small and midsize businesses to have the same kind of flexible mobile inventory control solution that larger organizations have. Though some users have complained about the ease of use, Fishbowl customers are extremely happy with the solution on the whole. Plus, if you're a QuickBooks user, integrating Fishbowl Inventory with your accounting system will definitely save you a ton of headaches.
Looking for more information on inventory management software? Browse top blog posts and exclusive Business-Software.com resources on inventory solutions at our Warehouse Management research center.