The Top Community Forum Software for Businesses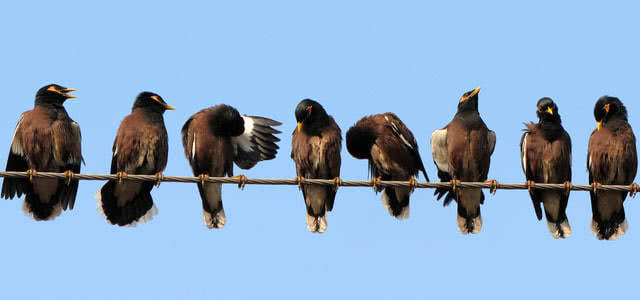 It is theorized that all animals can communicate with one another telepathically. If humans are capable of this, then we are definitely rusty at it. Now whether this may or may not be true, it does pose an interesting idea that we could potentially "talk" to one another through our minds. To make up for that, humans have developed such things as texting and the internet to create our own non-verbal communication method. In addition, we've created community forums where anybody with an internet connection can communicate with others across the globe to connect cultures, share ideas and discuss any topic.
Likewise in a business setting, communication is an important factor of success, because it allows for open discussion between the company and its customers. If a business wants to improve and progress each year, then it needs to develop an honest relationship with its customers to attain useful feedback on their product or service. Here's where community forums come in: They allow customers or followers to open up discussions about the product, company or any potential problems they might have. Businesses use community forums to promote user engagement, solve issues and show transparency to their customers.
Choosing from the Top Community Forum Software
To help you find the best forum platform that suits your needs, Business-Software.com has compiled a list of the top community forum software for businesses:
Free Online Forum Platforms
phpBB

phpBB is an open-source community forum software that is free to use with no one-time charges or licensing fees. phpBB is known for being fast and responsive because of its simple coding design. It includes only the essential message board functions, and the website lets you add new plugins and mods of your choice.
In addition, phpBB offers advanced features in their hosting plans that come free of charge, enabling you to include every feature you want without crowding the application. Not to mention, phpBB is fast and easy to install — great for those who have a time crunch. There are over 163 free-to-download styles, which can all be further customized based on color scheme to fit the existing look of your website down to the last detail. phpBB also currently offers 47 language packs with support for most major languages on the web, plus support for complicated languages with different character sets such as Arabic and Japanese. The SMF website also has its own online community where you can post questions, advise others or discuss a variety of topics with other SMF users and developers.
Additional Features
Extensive administration panel allows customization of even the most intricate features without having to edit code directly
Allows you to make changes to the code without first obtaining permission from the phpBB Group
Code Security and password hashing
Custom styles and designs
Simple installation and administration, and helpful tutorials and documentation
Simple Machines Forum (SMF)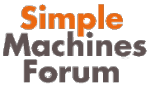 Simple Machines Forum (or SMF for short) is a free, open-source forum software solution that rivals phpBB for one of the top spots in the Community Forum industry. The language is written in PHP, has custom templates, supports multiple languages at once and provides full statistics and reports.
Additionally, SMF has a huge online community that is available to you if you have questions, need advice or just want to find out what the newest plugins and mods are to add to your forums. What makes SMF different than phpBB is that — instead of choosing functions to add at your discretion — you're provided with a package full of functions ready for your disposal. If you want a forum software that has a complete set of features and functions, then SMF is for you.
Additional Features
Comprehensible and intuitive user interface
Large online community with developers and other users able and willing to help
Offers easy-to-modify theme support
Highly optimized database structure and queries suitable for small and large forums
MyBB

MyBB is free, open-source and has a standard, easy-to-use platform. The website comes with hundreds of templates for easy customization, and you can also download thousands of mods and plugins.
MyBB includes a plugin for just about anything that can supercharge your forum. One great plugin is Stopforumspam, which is a spam prevention plugin that stops spammers from registering on your forum based on their IP address, email and/or username. Another powerful tool is the Google SEO plugin, which modifies your site to be more SEO friendly. There are other great plugins made by MyBB users that can make your forum easier and more convenient to use.
Additional Features
Easy-to-use interface for users and moderators
Calendars and events
Reputation system can be used to rate users based on their actions and posts
Automatically promote users based on their post count, reputation or registration date
HTML and/or text or private messages
Built-in support for eAccelerator, memcached and X-Cache caching
Paid/Premium Online Forum Platforms
vBulletin

vBulletin is a trustworthy forum provider in the community forum industry. The software has a big number of web-hosting providers to provide options for which will suit your site best. The flexible layout of vBulletin lets users apply third-party plugins and components to help boost message board functions and capabilities. In addition, vBulletin has an easy installation process, special services like SEO tracking that can be added and the capacity to remain stable during high amounts of traffic.
Additional Features
Free domain name, free daily backup and free CDN service
Built-in blogs and content management system (CMS)
Mobile suite
Professional installation and upgrades
100GB of storage
SEO-friendly URLs and custom meta keywords and description tag
Customer support forum
IP.Board

IP.Board is a "complete package" community forum that has tons of features for both you and your followers. The software has a seamless upgrading system that updates your forum to the latest version automatically, so you don't have to do any work. It also comes with an integrated filtered search bar, language packs and one-click spam cleanup for easy modifying. Lastly, customization is a big feature — you can customize user and moderator permissions, skins and designs, moderation tools and new features from their website's marketplace.
Additional Features
New View Content area shows all content the user has not seen before and can break content down by app, time frame and numerous other parameters
Content tagging for easy categorizing
Marketplace lets users easily add new functions and features
Each application can be configured to enable or disable individual features
Social media integration
Reactive and proactive moderation tools
[Photo courtesy of Flickr user Karunakar Rayker.]