4 Best Practices for Building Online Communities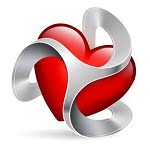 Social is a way of connecting with your customers, and everyone's trying to capture the power of this lucrative field. The top community forums and collaboration spaces have measurable business benefits, so the better businesses are at staying socially connected, the more likely they are to get the feedback they need to succeed. Social intranets drive employee productivity and increase efficiency, while customer-facing communities help turn customers into advocates and provide valuable feedback that helps grow businesses.
But implementing the right technology isn't always enough. Even CMS provider DotNetNuke, the largest open source project in the Microsoft ecosystem, with over 7 million downloads of the software and a very large and active community that contributes and grows the open source project, admits that "technology is a key enabler of online communities, and yet it cannot alone ensure a successful community." Online communities can have a high failure rate if they don't engage anyone, so taking steps to make your community forum platform convenient and easy to use can ensure a high adoption rate as you build the community you want.
1. Prioritize Your Community
The biggest fear for community creators is, "What if no one uses my community?" A large problem many communities face is lack of awareness. You may have an amazing platform and great moderators ready and waiting, but if no one knows about your community they won't use it. Here's what you should keep in mind:
Make your community as visible as possible, whether that means putting it on the front page of your site, advertising it on your email newsletter, or even giving it its own dedicated site.
Promote your community as much as you can. Whether it's an intranet just for employees or a public forum for your customers, make sure that anyone you think will positively contribute to the conversation knows about it!
Great community managers also put the needs of the community first. It can be tempting to use your community as a platform for promoting your own brand and stifle discussion about your competitors, but allowing the conversation to flow naturally and without bias is critical to the public's perception of your community.
2. Curate Your Community
In a perfect world every community would have a full-time community manager to make sure everything from the big-picture to the tiniest details falls into place perfectly. If you can afford to spend the resources to hire or designate a community manager, it's one of the best things you can do to ensure that your community gets the love and attention it deserves. If that's not an option for you, the next best thing is finding a community-building platform with strong usability that will streamline the management process for you.
What should you do to manage that community?
Monitor posts to keep offensive and inappropriate comments in check – no one likes to visit a community full of spam.
Check new posts frequently to make sure that people are getting their questions answered. You can even post interesting questions or comments to stimulate conversation among your members. Need feedback on a certain product? Take it to the community!
3. Make It User-Friendly
Make sure your community is set up so that people can use it easily. No one's going to bother commenting on that interesting question you posted if the sign-up process is laborious or confusing.
Give users flexibility. Some communities allow their users to create subtopic threads as they wish. If your readers want to create a place to discuss troubleshooting one specific software, they can create it themselves. This helps reduce the amount of time you have to spend moderating the community and addressing administrative problems.
Make sure you pick a platform that is designed to be user-friendly so that your users spend more time using it to talk to each other and less time trying to figure out how to use it. The sooner you pick one, the better.
4. Consider Social Integration
Chances are your would-be community members already have Facebook or Twitter accounts. One-click access to your community through existing social media accounts makes it dead-simple for commenters to access the community and share their answers on social platforms (giving your community even more visibility!).
When you're looking for a community platform provider, look for one that offers social login so your users can join your community without having to go through a lengthy sign-in process.
Conclusion
DotNetNuke recommends you put together a game-plan well before you implement a community software: "Strategy, adoption, facilitation, programming, content, and support become much more pressing topics once the technology decision is made. Do not wait until the platform is launched to focus on these issues." Community management software such as DotNetNuke enables businesses to quickly build internal social networks to improve collaboration, communication, and employee productivity. With close to 1 million community members of their own, DotNetNuke has years of experience managing and curating online communities. DotNetNuke also enables the creation of external communities that lower support costs, engage customers, and increase revenue opportunities. An added benefit of all your hard work is the wealth of data that your community will give you access to. Building a great community lets you build even better products. Use your community as a resource to find out who your customers are, as well as what they love and hate about your services.
Want to learn more about community forum platforms? Browse additional blog posts and product reviews on the Business-Software.com community forum resource page.