Top Features of Intelligent Business Process Management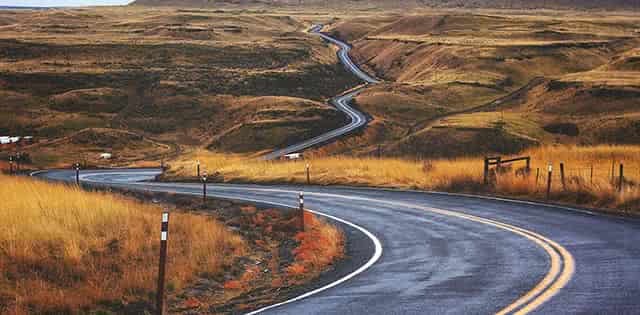 Taking the time to understand how and why we get where we're going can often be more important to our overall development than focusing solely on the end goal. It's about the journey, not the destination. For businesses, it's similarly important to pay close attention to the processes that lead to your success, and the pathways your customers take to facilitate that success.
Business process management (BPM) takes that concept and turns it into a viable tool that directly improves the ways your business operates by allowing users to easily create, customize, enhance and implement unique business processes. While these types of solutions can certainly be tailored for your specific industry of expertise, BPM is no niche market.
In 2015, businesses are expected to spend upwards of $2.7 billion toward these types of solutions, indicating just how valuable these tools, and the mindsets they promote, already are to successful organizations worldwide. By focusing on improving the daily processes that form the foundation of your business, business process management turns your ultimate destination — a more profitable business — into that much more of a reality.

Upping Your Company's Intelligence
Earlier this year Gartner published their report on the magic quadrant for "intelligent" business process management (iBPM), highlighting the ways BPM solutions have evolved and the products that have embodied these changes. Coined in 2012, Gartner has been pushing this new term as an indicator of the industry's leading BPM solutions, suggesting that platforms undeserving of the "i" prefix fall behind the competitive standard.
These advancements include how BPM solutions in 2015 are incorporating social media in brand new ways, providing more access points with increasing levels of control and placing a stronger emphasis on human collaboration. If your company wants to take its process management to the next level, intelligent business process management is the way to go.
So where do you look to find out if the business solution you're looking for is part of this new and improved subgenre of business process management? Right here, of course. For those unwilling to settle for the anything less than the best, we're providing a closer look at all the great features that will take your business process solution from ordinary to intelligent.

Core Features
Modeling

A good iBPM solution offers the tools you need to design and share your new business processes at a high-quality, professional level. Many options include easy-to-use, drag-and-drop software tools that make the creation and implementation of business processes easy to manage, regardless of technical expertise. With the ability to completely map out the systems you want to put in place, you'll be able to not only effectively communicate exactly what needs to be done but to create a solution that has already accounted for any variables that might occur along the process chain.
Rule Management

Rule management increases organizational agility and responsiveness by automating decisions based on customizable rules. You'll want your iBPM solution to include the option to specify rules on approval limits, deadlines, processing times, etc. By automating these types of simple day-to-day decisions with your own specific rules, your team will have more time to focus on the tasks that are truly important to your success.
Graphical Model-Driven Environment

In 2015 boring spreadsheets and long-winded documents aren't effective enough to communicate and improve the processes you'll be implementing and enhancing. An iBPM solution offers a graphical component to facilitate the creation of rich user interfaces of portlets, portal pages and both client and mobile access points. Your graphical interface should also be able to support information coming from your third-party applications, providing a sense of consistent ease across your organization.

Community Features
Self Service

Giving your customers the tools to help themselves is an excellent way to improve their experience while cutting back on costs. A self-service portal provides a means for customers to solve problems, ask and answer their own questions and initiate a conversation. Instead of having a slow, stressful process that involves annoying back-and-forth correspondence, give your clients the means to easily answer their own questions. Happier customers mean better business.
Collaboration

Having a BPM solution that facilitates discussion and cooperative progress is your key to a successful implementation of business processes. In-app chats, one-click sharing and simultaneous access from multiple devices are some of the top ways platforms are making BPM systems more effective. As your team is able to work together more closely, you'll find a stronger in-house community.
Social Media

As seems to be the trend with many software industries these days, iBPM is also jumping on the social media train. An intelligent BPM solution harnesses these trends and focuses them into a better business model. With an emphasis on social media, your business will be able to gain better insight into the process orchestration, be more closely engaged with participant reactions and have a stronger real-time awareness of external perceptions. By implementing strong social media tools, you can tailor your team's response to emerging threats and opportunities, keeping you in the loop and on top.

Technology Features
Data Collection/Ad Hoc Analytics

Being able to make decisions based on data is an important part of business process management. How are you going to be able to improve your processes without information that exposes your weaknesses and confirms how your changes are taking effect? An intelligent BPM solution will be able to collect data for process simulation as well as predictive analytics. With predictive analytics, your team will be able to use mathematical models to calculate potential future happenings so that you can be better prepared in the event of their occurrence.
Third-Party Integration

Chances are your company already has third-party services in place, so committing to a BPM product that can easily integrate with existing infrastructure is going to be critical to your success. Ensure that any BPM solution your company chooses includes strong integration capabilities so your implementation doesn't cause problems with the tools you've grown accustomed to, or prevent you from following through with any options you're considering in the future.
Registry/Repository

A registry/repository stores and manages process-related runtime and design time metadata and artifacts. Browse and search capabilities, deep security features and version control (often working in conjunction with administrative tools) are also included in adequate iBPM solutions. These holistic information models will not only cover all essential aspects of the process, but should also be extensible to your business needs.

To compare leading BPM solutions side by side, download our free Top 10 Business Process Management Software Report here.
[Photo courtesy of Jesse Bowser]