The Top Business Tax Filing Solutions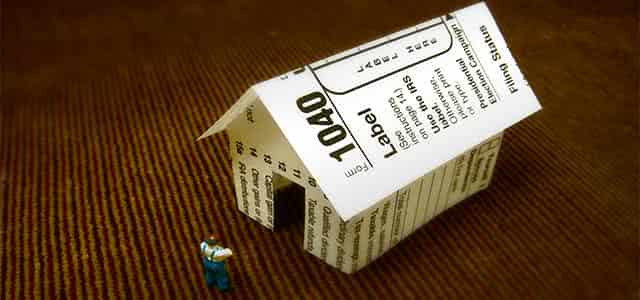 Welcome to Business-Software.com's Tax Week. We've developed this content to provide all the information you'll need to make a smart and informed decision about your software selection for tax filing season. Catch up on all of our Tax Week content by visiting the Business-Software.com blog.

There are only three things certain in life: death, taxes and tax filing software. Fortunately, the latter's advancements into the marketplace are making the notoriously complicated process of filing your tax returns easier and simpler for everyone. Replacing the high-brow accountant, top tax solutions can get your taxes in fast, easily and error-free at little to no cost. If you need help finding the right tax solution before this season's April 15th deadline, check out some of Business-Software.com's favorite picks.

Free Solutions
They say there's no free lunch, but for those filing simple returns (1040EZ/1040A), it's now possible to get them in without even opening your wallet. These free options don't come with all the bells and whistles associated with premium counterparts, but offer a bare-bones solution that will keep the IRS off your back and ultimately get you that sweet tax refund. If you make under $60,000 and claim the standard deduction, keep it simple with the following options:
TurboTax Absolute Zero:

For the first time, TurboTax has offered both federal and state tax filings for free this year. That's right, free. Unfortunately the promotion on free state filings has already expired as of this posting, but be sure to keep an eye open next year, as their gratis guarantees are compelling. Intuit even promises 100-percent accuracy on calculations, a double-checking of your return and a maximum tax refund with this entry-level option. The catch is that eligible users are restricted from features like transferring previous years' returns or automatic coverage on simple tax situations, like itemized deductions. Still, the bait here seems worth the bite.
MyFreeTaxes: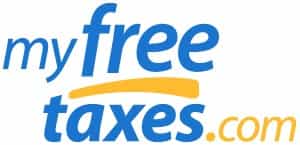 MyFreeTaxes is a partnership funded by the Walmart Foundation that offers free federal and state tax preparation and filing for households generating incomes of $60,000 or less in 2014. Powered online by H&R Block, a trusted name in accounting, MyFreeTaxes promises an easy, safe and secure tax filing solution in all 50 states for those who qualify. MyFreeTaxes also offers to connect filers with in-person tax filing assistance through the Volunteer Income Tax Assistance and Tax Counseling for the Elderly programs.
OnLine Taxes:

Like MyFreeTaxes and TurboTax, OnLine Taxes offers free federal tax filing for those who meet certain criteria. If you have an adjusted gross income between $13,000 and $60,000, a free return is offered, while a small fee of $7.95 per return will get yours in otherwise. Unlike other options, OnLine Taxes includes complex returns in their free service package in lieu of free state filing, making it an equally attractive option for certain filers. State returns will run you about $10 here, as will their premium edition, which includes audit assistance, live phone support and year-over-year comparisons.

Budget Bin Software
Everyone's heard of or has already pledged allegiance to one of the three kings of tax filing at some point: H&R Block at Home, TurboTax and TaxACT. If you're looking for an alternate solution and to perhaps shave a few hairs off your bill this year, read up on some of the underdog competitors.
TaxSlayer:

If affordability is your priority, TaxSlayer's low entry fee of $12.95 for their classic edition might just be enough to win you over on its own. Like many others, TaxSlayer also provides a free service for federal filing that includes support for all major tax forms, live phone assistance and a deduction finder. Alternatively, at $34.99 you can grab their complete premium edition if interested in taking advantage of their full-coverage features, which include audit assistance and more.
eTax.com:

eTax.com provides a simple and straightforward approach to tax filing. Coming in with four tiers ranging from free to premium, eTax will automatically calculate the most affordable option for your particular tax situation so that you don't have to stress. While state returns will cost you fees, prices all around remain competitive. For an additional $30, eTax.com also offers review by a certified CPA in case you want another set of trained eyes to double check your return for errors or missed opportunities.
Taxbrain:

Simple 1040 filers can turn to Taxbrain for an easy and affordable package. All of Taxbrain's purchasing tiers come with year-to-year transferring of data (unlike some other tax filing solutions), feature unlimited tech support and have multiple state options. You're not going to get anything you wouldn't expect here, but Taxbrain's specialty in simplistic, easy-to-use interfaces and hassle-free returns makes it a good fit for filers who want to get tax season over with as quickly as possible.

Small Business Solutions
If you thought filing taxes for yourself was problematic, try adding your business to the mix. Tax preparation for any type of businesses can be a whole new can of worms to the inexperienced owner. Luckily, there are solutions out there that can save you time and trouble both now and later when it comes to correctly completing your business's taxes.
Avalara:

The Avalara platform brings together sales tax automation with easy return filing for a complete end-to-end business package. Avalara Avatax uses geocoding technology to pinpoint precise tax jurisdictions and accurately calculate tax, saving you trouble when you file. Avatax will undoubtedly cut down on time wasted and money spent by delivering these instantaneous tax decisions for you. With Avalara's sister software Avalara Return, you're covered on filing too, through their fully integrated tax filing solution.
Wave:

Wave connects securely with your business's financial account so that all transactions are easily viewable and accessible, and automatically updates your accounting information without any manual entry. Seamless integration with optional payroll tools, automated backup, customizable reports and strong security round out the feature set. When you're ready to file, Wave's Pro Network can quickly and conveniently connect your business with a qualified accountant who will collaborate with you to get your return finalized and submitted.
H&R Block Premium & Business:

As one of the heaviest hitters out there, H&R Block Premium & Business is your go-to filing solution if price isn't a concern. Some of H&R Block Premium & Business's main features include corporate, partnership and LLC, estate and non-profit tax returns, and the ability to process payroll and employer forms. You can maximize tax benefits as well with vehicle deductions, equipment and asset depreciation and other business expenses. If you're a go-getter, Premium & Business gives you all the tools needed to get your business's tax situation in top shape.
If you'd like to see more accounting software options, check out our Top 15 Accounting Software Report, or read about some great tax management apps here on our blog. The IRS also has a good resource on additional low-cost options for individual filers.

[Photo courtesy of JD Hancock]