Transaction-Based Data: Preference-Based Flying Offers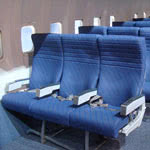 The Challenge: The airline industry has been fighting passenger negativity regarding a barrage of fees for services that were once free and taken for granted. Now airlines are following the path of retailers and using consumer preference data to create brand new personalized (fee-based) upgrades.
Airlines are learning what the Voice of Customer research has shown time and time again—traditional transaction-based data is not sufficient to drive the level of truly personalized, preference-based, experiences and offers that consumers (B2B and B2C) now view as valuable and competitively differentiating.
Listening based on customer signals is key. Companies need to utilize information from analytics, customer-volunteered preferences, behavioral-inferred preferences, and triggers in order to develop personalized product/service offerings.
ERDM research indicates in order to offer consumers a valuable preference-based experience companies need to fully understand:
Customer's preferences
B2B and B2C customer usage of products and services
Customer purchase intent and decision behaviors
Where a customer is in their BtoB or BtoC lifecycle relative to the product/service
Appropriateness and acceptability of upsells/cross sells.
Delta Airlines has made a big push toward preference-based services. Delta CEO Richard Anderson noted that they have massive amounts of data, "We know who you are. We know what your history has been on the airline. We can customize our offerings."
Flight attendants will use on-board mobile devices to improve the customer experience:
Offers per customer's preferences.
Near real-time credit card processing for on-board purchases, including upgrades.
Convenient eReceipts that can be emailed to customers.
Customer's use of pre-paid credit cards for on-board purchases.
Quicker transaction processing times.
In the near future, the ability to read coupons displayed on a customer's mobile device.
Three Takeaways on Transaction-Based Data
Who are your customers? Categorize customers by groups based on when, why, and how they interact with your company and use your products. Understand unique group preferences and develop customer service, product suggestions, and communications based on their buying habits, perceived acceptable price points, and desired product upgrades/suggestions.
What kind of relationship do your customers want? Develop personalization data capture techniques via surveys, order-taker questions, and customer service calls in order to define customer preferences. Code the collected data by group segment so you have the actual answers needed to develop relationships, product offerings, and sales strategies based on customer requirements.
What is the actual customer experience your customers have now–and are they happy with it? If you do not have a real life view of what it is truly like to do business with your company from the customer perspective you will never know what to improve—or, how much more effectively you could be meeting their needs. Customers want be heard— so listen to their requests, suggestions, and comments. Monitor patterns in purchasing. Know what your "push back" points are from customers and know what they are willing to accept for a perceived value or benefit.
Ready for more information on big data analytics tools and BI software? Check out our side-by-side comparison of leading platforms in the Top 10 Business Intelligence software report. You can also peruse exclusive Business-Software.com resources on data analytics by visiting the business intelligence research center page.