True Cost of Entry-level Accounting Software: Why it's Time to Graduate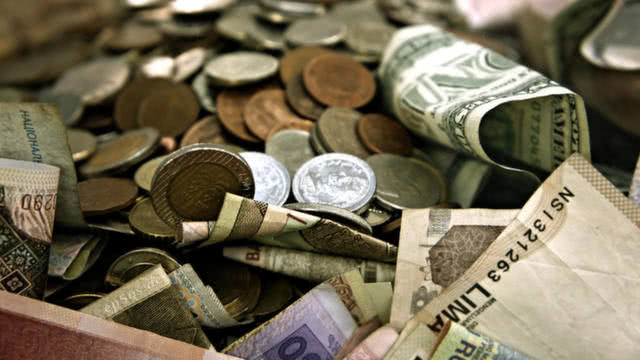 Small businesses typically start their financial journeys with entry-level accounting software, such as QuickBooks, Xero, or Freshbooks. These applications offer ease and functionality that fit the needs of organizations that only have a few employees. As businesses grow, however, they can quickly stretch the limits of small business applications. Some businesses upgrade to QuickBooks Enterprise to solve the problem. Yet, it's not long before another limit is reached.
Eventually the truth sets in. Growing organizations require automated processes, anytime-anywhere access, real-time visibility, internal controls, custom functionality, and integration with other applications. Entry-level software can't provide these. Yet, what may not be immediately obvious is that the longer a growing business resists graduating to an enterprise system that can meet those needs, the more they pay the hidden costs associated with staying with that entry-level system. And those costs are substantial.
Your True Costs and How to Eliminate Them
The truth is entry-level systems force growing businesses to use workarounds and develop inefficiencies in their daily routine. For example, manual, error-prone processes, redundant data entry, slow invoicing, the inability to handle burgeoning data volumes (ever have QuickBooks crash on you?), and the use of massive spreadsheets outside the system all contribute to low productivity and the cost associated with it. Impaired financial visibility and inadequate data means managers and executives have little insight to make informed decisions. There's a cost to that too.
Rather than comparing apples to apples, most companies, when they consider new software, only look at the price tag and ignore these hidden costs. What they miss is the savings they can enjoy when the new enterprise system eliminates the inefficiencies.
The Savings with Cloud-based Financials
Businesses can also miss savings they can create by making their next system, not only more robust, but a cloud-based one. With cloud computing, you don't take on all the IT cost and risk, the vendor does. There's no need for your business to invest in servers, software, and IT. Capital expenditures for software (the on-premise model) are replaced by operating expenses for software-as-a-service (SaaS).
Cloud financials designed for the mid-market, such as Intacct Cloud Accounting, have built-in efficiencies—anytime-anywhere access through a browser, flexible reporting, role-based dashboards, extensive integrations, user-defined workflows, project accounting efficiencies, automated, quarterly upgrades, and the ability to easily scale.
Figuring the ROI of New Software
Here's what is necessary to really know true cost effectiveness: Calculate your return on investment (ROI) for a new system by comparing it to the old system and include both direct and indirect costs and benefits. When Nucleus Research compared using Intacct over QuickBooks for a US-based company with 75 employees with two overseas locations, it found an annual ROI of 164%, a payback period of 8.5 months, and an average annual benefit of $85,920!
When It's Time, Make the Switch
Graduating to a cloud-based system is a growing trend today. Cloud-based accounting applications are now ready for prime time. That's why industry leaders like Gene Marks, whose company is an Intuit partner, recently wrote an article entitled, "Why Your Company May Dump QuickBooks This Year."
How do you know when your company should make the switch? Identify your hidden costs of remaining with your entry-level system. Then, by using an ROI analysis that compares the true cost of your existing system with the financial benefits of an enterprise system, particularly a cloud-based one like Intacct, you can determine the best time to graduate to a true professional financial management system.
Read more about accounting solutions when you download our free Top 15 Accounting Software comparison report.