Twitter: Using News to Connect with Your Audience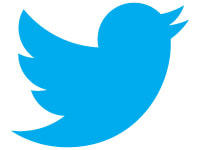 The Challenge: News and events provide powerful opportunities to connect with your audience. Twitter makes this easy. Following are 7 tips.
While not all companies can have a social media "touchdown" like Oreo's now famous Superbowl blackout tweet, real time marketing is accessible to any size company. It only took 3 minutes to Tweet "Power Out? No Problem" with a captioned Oreo image "You Can Still Dunk in the Dark".
Oreo is a great example of the discipline of real-time marketing. To see how important this has become, consider the Oscars and all the companies making attempts to become the next social media sweetheart. The marketing industry was even monitoring Twitter with #OscarsRTM documenting real-time successes and failures.
Cleverly connecting with the audience is not reserved for big brands. Any size company can leverage news or events to make relevant connections through Twitter.
7 Takeaways for Marketers Using Twitter:
1. Knowing your audience provides an essential understanding of how they will react to your approach to a topic. Voice of Customer research by our firm reminds us to focus on the customer's experience at all times across all channels. Evaluate using some of the many social media monitoring tools to keep up with what the public is saying.
2. Become a news resource for your industry. Announce newsworthy topics on Twitter ahead of the trend.
3. Real time response and empowered staff are essential. The social and content accelerators at ConvinceandConvert.com tell us "That's why it's so critically important to staff your social media front lines with people who not only have extraordinary passion for your company, but who also have the experience and judgment to minimize response delay". Know what to look for when hiring a social media manager.
4. The media event and your company do not have to be related. However, you must add relevant value to the conversation. That value must tie back to your brand.
5. Communicate messages with the intent to interact. It's not about selling. Richard Robins advises, "Customers want to be engaged, not targeted. With the exception of a few "passion" brands whose customers wait for any bit of product news, customers largely don't care about products. (If we cared, brands wouldn't have to pay $4 million for ads to reach us.) "
6. Learn from some significant mistakes committed during the past year. Stay on top of current events and understand why a topic is trending. The last thing you want is to gain attention for a social media fail.
7.Do not expect every venture into real time marketing to work. Like other disciplines in marketing, this is all about testing and measurement.
Looking for a top social marketing tool for your company? Be sure to check out the social tools resource center page, where we've compiled product reviews, blog posts and articles on social solutions. Ready to choose a social tool? Browse the industry's top products in our free social tools reports.