Understanding ERP Modules and How They Improve Your Business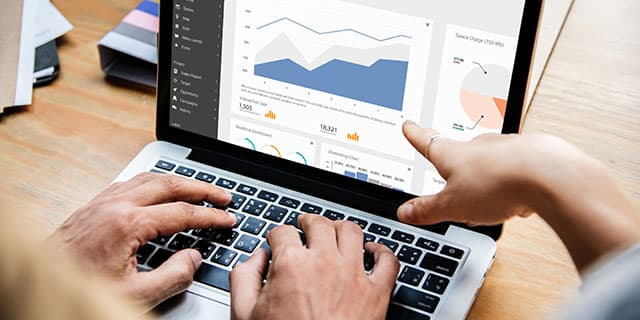 This article was originally posted in December 2013 but has been updated for 2019.
An enterprise resource planning (ERP) software package dramatically improves the way a company runs its entire back office, enabling it to enhance planning, execution, management and control of a wide range of critical processes. Moreover, most of the ERP software suites on the market today offer a wide variety of modules and applications that are designed to streamline and automate activities and tasks in virtually every back-office department.
Typically, the need for additional functionality runs parallel with a growing company. Often, this requires an upgrade to an existing ERP system to satisfy the increased requirements. Understanding ERP modules is significant in making the right purchase decision. This is because there are many ERP vendors providing on-premise or cloud-based ERP solutions, sometimes both. While the implementation platforms are different, they share many of the same basic ERP modules.
Manufacturing
The manufacturing component of an ERP software package includes tools that enhance the entire end-to-end process of designing and building a product. For example, the benefits of the Manufacturing module include:
Streamlines product design, engineering and configuration
Improves quality assurance procedures
Improves tracking and management of product parts
Automates the scheduling of production activities
Accelerates manufacturing
With ERP and its manufacturing capabilities, businesses are empowered to create the best possible product in the most efficient and cost-effective manner.
Supply Chain Management
The Supply Chain Management (SCM) module manages the flow of products from manufacturer to consumer. In between this trail lies an array of steps such as distribution and retailers. Thus, process automation becomes paramount in order to properly track and monitor the activities.
Supply Chain Management allows companies to:
Streamline inventory management, order management, purchasing and procurement
Automate logistics, supply chain planning, return management and incentive management
Help businesses more effectively coordinate and control their complex supply chain workflows and activities
With ERP software, companies can better manage all supply chain operations. This includes the sourcing, acquisition and storage of all raw materials, the scheduling and management of all work in process and the warehousing and distribution of all finished goods.
Financial Management
With ERP software, businesses can improve the accuracy and accessibility of vital financial data. While streamlining and automating routine, repetitive accounting processes such as budget creation, allocation and management become less of a time sink. Additionally, cash flow analysis as well as accounts payable and receivable processes are optimized to ensure more efficiency throughout your business. Not to mention, the management of capital equipment, performance and other assets makes sure nothing slips through the cracks. ERP software digests all this information, allowing for easy financial reporting.
Furthermore, the financial applications within most popular ERP software packages include functionality for general ledger, cash management, accounts payable and receivable, budget management, and fixed asset management.
Customer Relationship Management (CRM)
Notably, the primary function of the CRM module is to increase sales performance by developing better customer relationship and improving customer service and satisfaction. For this reason, the CRM contains all the information of a customer, leads and contacts and prospects. Additionally, the CRM system allows sales and account managers to manage their entire communication history, regardless of device. Each communication transaction is logged in the CRM system and can be accompanied with automated reminders for follow-up. They can also be accompanied with proper designation to another account representative. In summation, CRM benefits include:
Access to all customers and prospects
View of the entire communication history
Launch email campaigns to reach out to segmented customer or prospect lists
Analysis of communication trends to help tighten a sales and service process
Project Management
ERP software, and its project management applications, provides many features that make it easier for project-based businesses to successfully initiate, plan, schedule, and execute their most important projects. These features include time and expense tracking, resource allocation and activity monitoring. Not to mention, there are also features for costing, billing and invoicing. Ultimately, ERP helps deliver integrated management, communication and control tools that facilitate more strategic project planning and more successful completion of all related tasks and activities.
Human Capital Management/Human Resources
ERP software includes human capital management or human resources functionality that automates and enhances the entire employee lifecycle. With features to support hiring and staffing, payroll management, training and education, time and attendance tracking, performance and compensation management, and benefits administration, ERP software systems provide all the tools a company needs to minimize the administrative burden placed on HR teams. They also enable HR staff to more effectively manage their workforce, and help each and every employee reach their full potential.
Additionally, a data warehouse or an operational data store is commonly used with an ERP software solution for reporting and decision support purposes. This prevents the generation of reports and data analysis from negatively impacting the transactional database. It also helps avoid performance issues in the production environment.
Sales & Marketing
Key to any ERP implementation is the Sales and Marketing Module. In particular, this module is responsible for:
Inbound sales inquiries
Drafting invoices
Creating sales quotes
Using proper local and state sales tax
Order tracking
Shipment of materials
Delivery of services
Where to go from here
Hopefully, now you are more well-versed in the variety of modules that ERP software has to offer. The fact is, there are a lot of ERP solutions out there, and finding the right solution for you can take a lot of time. For this reason, we have spent our time cultivating a list of the top ERP solutions just for you. Make sure you check it out and tackle it with your newfound understanding of ERP modules.
Photo by rawpixel.com from Pexels