VP of Sales Story: Board Wants a Quick Fix or Else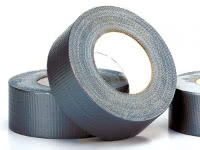 Here's a story about Paul, a VP of Sales at Software Inc., who has unfortunately inherited a sale cycle that drags on forever. That's when deals happen. But most of the time, his team loses to their biggest competitor, the customer sticking with the status quo.
The Board at the Software Inc. hopes that he'll fix things fast, but if he doesn't, he's toast.
But Sales Training and Marketing wasn't going to save him. Continue reading…He'd tried it in the past and they couldn't help his team tell a better story. It was too customized for the big Sales Training companies and the sales tools produced by Marketing didn't work at 3.5 feet from the customer.
Paul's Dilemma
Paul had a problem. On the one hand, he's proud of his Reps. They're great at talking technology with Users. But on the other hand, they're terrible at having business conversations with CxOs (i.e. C-Level Executives). How is he going to help his team sell value and differentiate their offering if they can't engage with business owners? (click now for Video StorySelling vs. Spray & Pray).
It's the Reps' dependence on product that will be his downfall, and it's driving him nuts. At meetings with CxOs, for instance, Paul watches in horror as his Reps ignore the CxO's problems and instead use the same old spray and pray presentation reserved for Users. (click now for Video Ditch the Pitch & have Business Conversations Workshop) "Don't do that" Paul says, yet the Reps don't get it. They honestly believe that if they educated the Buyer enough about their product, something will stick. But it doesn't. Instead, they either get delegated or receive cold shoulder. Either case, the company loses.
They get delegated when the CXO abruptly ends the meeting and refers the Rep down to the Technical Buyer. Paul knows you get delegated to who you sound like and this is bad because the Technical Buyer can't budget for their expensive offering nor can they sell it internally. In fact, they're worse at selling it up than his Reps!
They receive the cold shoulder when the CXO realizes that they don't have time to figure out how to apply the Rep's theoretical power point to the real world problems in their in-box.
After 3-months of trying to do it himself, Paul realized he was too valuable at his day job to continue with this distraction. That's when Paul reached out to Insight Demand.
Paul knew his Company needed to improve their sales messaging so that his Reps could tell a better story but he was nervous that it would take months. Months he didn't have. So when he got the first draft of the sales messaging done in the 1.5-day 'Sales Messaging Workshop, 'Paul was over the moon with joy. (click now for Video Sales Messaging Workshop). Once completed, they could put the messaging into a series of mini customer user stories.
Because the sales messaging quantified the cost of inaction, the Buyer would now be motivated to change. You see, Paul knew that without this step, their offering would have no value because the Buyer wouldn't feel that they had a problem that demanded fixing. Without a doubt, Paul knew that this would shorten the length of the sales cycle and help him get to quota quicker.
But once the Buyer decided to change, Paul knew that they needed to know where they were going and this scared Paul. He'd wake up at night in a cold sweat imagining his Reps flooding the Buyer with too much product information only to leave the Buyer overwhelmed and confused.
So Paul was pleased that the sales messaging also helped the Buyer visualize how they can solve their problems using the Rep's capabilities. Ah, this was the last piece needed to reduce the number of deals lost to no decision.
But that's just theory… would the Reps actually use it?
The answer is yes. Because this information is delivered through a series of mini User Stories, the Reps use it since everyone knows how to remember and deliver a few simple stories. (click now for Video StorySelling makes Value Props Stick like Velcro)
But that's Paul's story, what's yours?
How comfortable are your Reps at having Business Conversations? Do they give the same old spray and pray power point to all Key Players?
What's the length of your sales cycle? Does it need to be that long?
How many opportunities are lost to No Decision? How many could it be if your Reps were better at selling higher and wider?
What's your average discount? Could it be lower if your Reps were better at selling value?
What's all of this worth to you?