The 8 Must-Have Features of Web Conferencing Software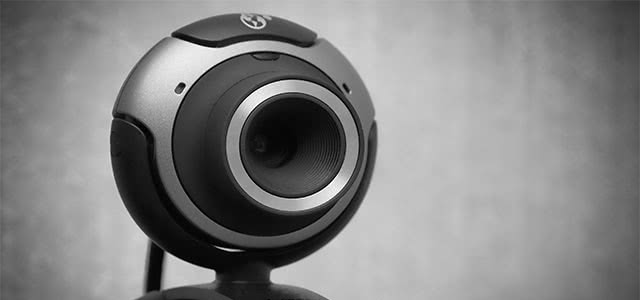 With a vast number of companies moving the way of open-air offices, bench-style seating and bookable meeting spaces — let's face it — the office environment of yesteryear is on its way out. Employers are swapping cubicle farms for collaborative, creative and dynamic work spaces for their teams. Beyond the decor lies a radical shift in company culture, employee engagement and production.
In order to keep up with the demands of satellite offices, work-from-home employees and even international locations, businesses are turning to the conference call 2.0 — otherwise known as web conferencing. With web conferencing software, teams have the ability to work thousands of miles apart yet meet and collaborate as if they're just down the hall. 42 percent of web conferencing users come from SMBs and 58 percent from enterprise — mostly in the high tech, manufacturing, financial services and pharmaceutical/healthcare industries — according to a November 2013 report from Frost & Sullivan.
While the technology isn't new, the growing feature sets and ease of use are. Tech startups and big names alike are devoting resources to the growing market. The research report by Frost & Sullivan goes on to say that the market's anticipated compound annual growth rate is 9.8 percent — which should grow the segment to $2.88 billion by 2017. With a competitive market, a learning curve that's more-so a straight line and virtually no customization or installation required, companies can begin using such technology within the hour — and for pennies on the dollar.
To get your web conferencing research started, we've gathered the eight must-have features of web conferencing software from our Top 10 Web Conferencing Software Report, listed below:

HD Video/Audio:
With VoIP or dial-in options, users have a choice when it comes to finding the best call quality. Most web conferencing applications offer local dial-in numbers for international meetings and presentations, which can save a company a considerable amount of money, depending on the duration and frequency of meetings. Additionally, with HD video, users and presenters get to experience both verbal and nonverbal cues from one another. Many platforms support multiple video streams simultaneously, which is good for smaller teams, interviews and the like.

Screen Sharing:
The benefits of screen sharing technology reach an assortment of teams, company sizes and even industries. Users can use this feature to collect valuable feedback on the latest proposal or sales collateral, walk through a new software system with remote employees, share a PowerPoint presentation of quarterly earnings and much more. Some tools also offer presenter swap capabilities, which allow multiple users to share control, taking over the presenter position during the meeting.

Recording:
With the ability to review meetings later, email the conference to absent participants or create customized presentations with voice-over narration, recording your web conferences and webinars can definitely come in handy. It is important to note, however, that there may be gigabyte limitations within your selected platform. If recording is a feature your team will rely heavily on, be sure to scope out applications that allow for more storage — even if it comes at a premium.

Mobile App:
While the mobile applications aren't as feature-rich as their online counterparts, the ability to jump on a conference from anywhere in the world is quite an advantage. Today's web conferencing apps will send you a reminder notification and link just before the meeting is set to start. What's more, while most mobile apps only allow for an audio feed, users may still participate in poll questions and text chat, depending on the platform.

One-Click Meetings:
In the hustle and bustle of today's world, who has the time to navigate through various menus or sift through emails for links and pins? With the help of one-click meetings, organizers can set up web conferences in seconds and send an email to participants through the integrated Google Calendar or Outlook applications. Meeting participants then click on their link or notification prior to the meeting and are immediately patched into the conversation. (This can even be done during a meeting.)

Surveys, Polls and Quizzes:
Whether a presenter is sending a survey for feedback on the meeting, a manager polling their team members on an important decision or an HR educator quizzing a recent lesson,` this feature is one of the most valuable. Collaboration and engagement is key in any working environment; and with the use of surveys, polls and quizzes, leaders within an organization have a live-time snapshot of both of these areas for employee productivity.

Collaboration Tools:
Some of these under-the-hood features push collaboration to a new level, opening the door to a more unified workplace. Many platforms integrate with Salesforce, allowing sales teams to set up meetings and track the outcome throughout the entire sales process. With annotation tools, users can mark, note and highlight key details within a meeting's presentation. One of the most-used features, however, is chat. Users can ask the presenter a question or share an idea or information with a coworker or group — publicly or privately.

Reporting:
To make an effective observation and recommendation for growth and opportunity, one needs to have concrete facts. The reporting functionality within web conferencing tools gives presenters valuable insight on meeting activity, performance ratings and survey summaries. Further, managers can use this data to gain a deeper understanding of employee engagement and productivity — which can be used to adapt and enhance meetings, trainings and webinars in the future.

To learn more about the eight features listed above, as well as the Top performers in the segment, be sure to download our Top 10 Web Conferencing Software Report today!
[Photo courtesy of Creative Commons user Asim18]