How Workforce Analytics Improves Overall Company Satisfaction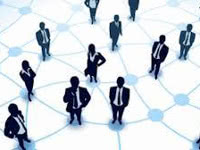 Workforce analytics are invaluable to promoting the productivity of your workforce. They assist and inform users on how to predict high performers, to sort a slew of resumes, and to compile business metrics that project the workforce demand in the coming quarters. With workforce analytics, the efficiency of your business can undergo a transformation that boosts the happiness of your workforce, creating an efficient environment where each employee is perfectly essential to the company's structure.
The Purpose of Workforce Analytics
We have the tendency to make decisions relying on intuition rather than on relevant data, especially when handling a workforce. This inclination comes from our desire to view our workforce as human beings as opposed to numbers. However, this discredits the service workforce analytics can bring to both employers and employees. The aim of workforce analytics is to match the right people with the right skills in the best environment. Good analytics will balance a person's desires with her skills. This will benefit her happiness, boosting retention and keeping productivity up by providing the perfect amount of work.
When dealing with a workforce, one of a company's most expensive assets, only 10 percent of HR managers use metrics to gauge the effectiveness of workforce management practices on a regular basis. Without the right tools, workforce analytics can feel like a hindrance more than an asset, creating an accumulating swamp of data without any purpose. Yet companies that apply workforce analytics to regular decisions have the most engaged workforces. An example from this comes from Deloitte, who helped a gasoline company embark on the complex journey to scale down its large workforce.
When the company began this process, they didn't have the organizational or analytical skills to make such sensitive decisions. Through Deloitte's workforce analytics, the company successfully broke down a complex process and achieved overall efficiency. Another example is Umicore, a company that expanded its headquarters to a small town in Oklahoma.
Using analytics, the company determined whether they could produce the workforce necessary in order to thrive in their new location. From scaling up to scaling down, analytics helps observe workforces with a microscopic lens and understands the details that guides companies to the best actions possible.
How Workforce Analytics Serve the Employee and Employer
Workforce analytics should be able to assist you in your interpretations and produce strong visual information that can be interpreted and applied. These results can weed the low performers from the high performers. It can show you the big picture of your workforce, complete with all of the skills and talents you have in-house. This data informs decisions, pinpointing where gaps exist and ways to fill those gaps without feeling inclined to patch with unnecessary additional hires and extra costs. The analytics show you how and where current employees can move for a better purpose.
Keep High Performers Engaged
One of HR's goals is to keep high performers within the company. To boost morale, HR managers put retention plans into place, creating rewards and incentives for employees to stay motivated and stick with the company. Yet how will you know if the retention plans are truly serving their purpose?
Workforce analytics can measure the effectiveness of retention plans, gauging how motivated and involved employees are in their roles. This helps ensure continuity, enabling future growth. With metrics at your disposal, you are able to use data to measure every decision in Human Resources. Even when creating a formal career path, metrics are able to help visualize and outline a formal path employees can take, to inform and encourage the workforce with an accurately estimated timeline. All employee goals can move toward the concrete, with measurable data that will continually inform HR as they revise retention plans.
Analytics Can Inform Every HR Decision
Workforce analytics can help enterprise leaders make decisions on how to develop and improve recruiting methods, make hiring decisions, and retain the best employees. Workforce management achieves this by predicting the probability of an individual employee's success, identifying the need for a new position or even entire department, quantifying the factors the influence employee job satisfaction, pinpointing which departments are approaching overtime or which group has unexcused absence, and finding trouble in critical areas, such as cost, productivity, overtime, scheduling, and absences.
Workforce analytics is your companion. Like a consultant, you reach out to it when you seek data to inform your next HR move. Good analytics will not wash out the personalization between employer and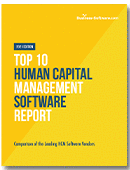 employee, and instead will enhance it. Teams are no longer a faceless waves of individuals, nor are they just names on a roster. You will be more informed on the lives and motivations of your workforce so that you can make decisions that will benefit everyone.
Want more information on the best HR software? We've compiled helpful product reviews, blog posts and premium content on our human resources research center. To compare the top HR software products by pricing and key features, download one of our Top 10 Human Resources Software reports.