Workbooks CRM Delivers a Complete View of Business in the Cloud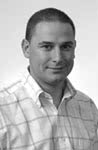 Workbooks is a web-based CRM solution built to meet the needs of small and midsize businesses. We sat down with CEO John Cheney to discuss how Workbooks helps SMBs gain a complete view of their business, why CRM projects fail, and how Workbooks sets itself apart from other cloud CRM offerings.
About the Company


WEBSITE: www.workbooks.com
FOUNDED: 2007
LOCATION: Berkshire, UK
SOLUTIONS: Workbooks CRM, Workbooks Business
What is the mission of Workbooks? What inspired you to establish it?
The mission is to become the CRM and business application platform of choice for SMEs globally.
Having grown a number of fast-growing SME businesses, we felt that the business applications that were available for small businesses really didn't deliver the functionality and the business benefits that we were looking for.
So with Workbooks, we set about building a platform that would allow SMEs to really do four things: to help grow sales more effectively by providing tools for the sales and marketing folks to deliver their campaigns more effectively; to help our customers to increase the quality of service they deliver to their organizations; to help people streamline their business processes—a lot of processes in SMEs are manual, so Workbooks allows us to automate that; lastly, to provide the right kind of management data. We founded Workbooks largely because we felt we couldn't get the management data back out of the systems that were available at the time in the formats that we wanted. So Workbooks is all about providing the right kind of management data to the business to make better informed decisions.
Why do you think people should care about Workbooks? How is it different from the other CRM solutions out there?
We're different from the other CRM providers in a number of ways. The first one is the view we take of CRM. Traditionally, CRM means sales and marketing and maybe customer services. But we believe that the CRM journey is bigger than that. So we incorporate sales order processing, purchase ordering, and invoicing. Our customers have full visibility of the customer journey and all the transactions that take place with the customer—all in one application, rather than that being spread across an accounting application and then a sales and marketing application. The breadth of functionality and giving SMEs a more integrated view of their world is key. Large corporations can afford to buy a sales force and an accounting application and do the integration work themselves. In an SME, that's prohibitive.
So the functionality is one. Second, it's around price performance. We are functionally rich, but at a much more competitive price. I would say those two are the two main reasons why people prefer our platform.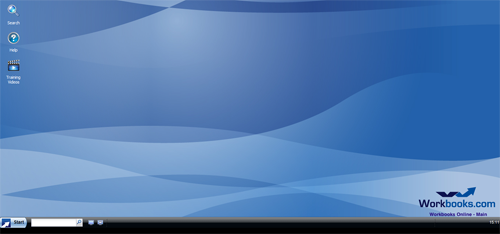 When you set out to create Workbooks, why did you focus on the small and midsize business?
In the enterprise space, there are solutions. You can go and buy Oracle or SAP, and they can do what we at Workbooks can do for the SME marketplace. But they're just far too expensive for SMEs, and they are complicated. If you were an organization that employs 100 people and you were trying to run your business more effectively, then SAP or Oracle is just far too complicated and expensive. So we wanted to do something that would address the large SME marketplace, which we found really underdeveloped and underserved by the traditional players.
What is the profile of the typical business that uses Workbooks?
The typical profile is an organization turning over between $2 and $50 million. They typically employ 50 to 300-400 people. They are using Workbooks to run what we call their prospect-to-cash process. So, starting with a lead or prospect, and developing that through a life cycle that includes sales, marketing, and all the processing involved.
What business problems do you think CRM, in general, and Workbooks in particular, solve?
CRM, in general, is about several things. It's about helping customers increase sales. It's about improving the service that you deliver to your client by having the right information in the right places at the right time. And, it's about providing leadership inside the business with better data to make informed management decisions. We specifically address those requirements, but in a slightly broader context because we can provide management data – not only about the sales performance of the business, but also about the true financial performance, including billing data, all the processing data, and purchase order data. By having more of that data available together, we think you can control and run your business more effectively. And that's really at the heart of what we do. It's about allowing our customers to run more effective businesses.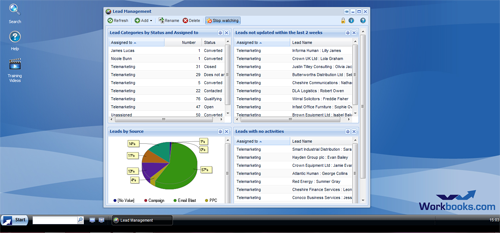 What challenges do businesses face when they are considering a CRM solution? And how can businesses overcome these challenges?
One of the challenges is the plethora of vendors, and it's difficult to distinguish one from another. I think many customers go in without well-defined requirements. We always recommend that people think about what the outcome needs to be. If in six months when this thing is working, people should know the answers to, "How is my business going to be different? How am I going to benefit from this technology I'm buying?" Once you are clear about what the goal of a project looks like and to be specific on a high level, then you can begin to benchmark the stats.
I think the technology is really only part of the solution. We all have good CRM products that are functioning, and we think we have more capabilities than some of our competitors. But equally important is the implementation process. Often in the market, customers are challenged because there are very large vendors, like Microsoft and Salesforce, who prefer to fulfill their customers' needs using partners. But, the partners have a different agenda. The partners are looking to maximize their consulting revenues. I think that affects that way projects are delivered to customers. We will often deliver the consultancy and the solution together as a combined package. We're more concerned with making the project successful because ultimately if they're not, they don't renew with us since we're a subscription business.
I think the key challenges are the number of different vendors, and actually trying to benchmark the real requirements against those vendors – not only from a technology perspective, but also from their ability to deliver the solution.
How does Workbooks ensure that their customers have a successful CRM implementation?
We will go as far as to guarantee that the projects will deliver. We offer something called the Shared Success program, where we will agree with the customer going into the project what the business outcomes need to be. And, if we can agree on that going in, because we own the technology platform, we're able to be confident that we can deliver the desired business outcome. And that's really about being very clear on what the outcome looks like. An example might be that we want to be able to run a report that shows us all of our billing transactions over the last 12 months by customer, by product type. So by completely defining the requirements going in, you can be clear on what success looks like, and you can ensure that it can be delivered.
Where do you see the CRM segment headed in the next five years? And how do you think Workbooks will fit into that landscape?
I think there are a number of things that will happen over the next few years, particularly in these economically challenged times. Historically, many CRM projects have failed inside businesses. They failed because they haven't really helped a business become more effective. I think there's going to be much more accountability on vendors like us to ensure that we deliver a business benefit back to our customers, and not just a piece of technology that doesn't really work that well.
I also think that in the SME sector, the inclusion of transaction data is a growing requirement, and I think we're leading that. Typically SMEs have done accounting applications for finance, and they've done sales and marketing applications for sales and marketing. But by combining those two into a more integrated platform, you get much better visibility into your business.
Lastly, I think the social media aspect is increasingly growing with CRM underpinning social media and underpinning things like website and mobile development. We see our customers looking to use the CRM system as the backend for their website, for example. When customers log into their website, they're able to get access to data, transaction data, and so on. So, we see those things developing over the next few years.
Who do you think are the most interesting companies in your market segment right now?
Xero is a cloud financial vendor that's doing interesting things.
I also think Google's doing some interesting stuff as a software company. I know we know it as a search engine, but in our space, they are really leading the adoption of business applications in the Cloud. I think their Google Apps Marketplace where you can buy all forms of their core web processing, especially their tools, is innovative.
The other key development is the adoption of mobile in this sector as well. I think that you're going to see quite quickly a transition, particularly for field-based salespeople to using mobile devices or tablets or phones as their primary tool for accessing CRM.
Who do you think are the most interesting people in this segment?
It's difficult to look beyond Mark Benioff. I think he's done a great job of building a marketplace for Cloud CRM. As an organization, I think Salesforce is a great organization to lead the charge for what we do. Benioff has been a real cheerleader for the Cloud marketplace.
What is next for Workbooks?
We're focused on growing our footprint globally, on acquiring more customers, and being able to better serve those customers in their country. So for us, it's about how we can roll our technology out to a global audience as quickly as we can.