How j2 Global's Cloud Apps Help Small Businesses Run Better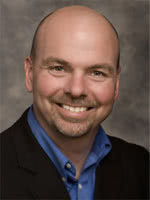 Cloud-based software and applications are changing the way that SMBs do business, and j2 Global as an organization is all about helping those small businesses be more productive, focusing on mobile apps in particular to deliver on that promise.
We sat down with Mike Pugh, Vice President of Marketing at j2 Global Communications, Inc, whose work at j2 Global has focused on developing and delivering hosted communication solutions for businesses of all sizes; and we asked him about how small businesses can succeed with cloud applications, what the next thing in mobile will be, and what j2 Global does to continually deliver software that changes the way SMBs do business.
Find out more about j2 Global's offerings at their website, or check out our product reviews for eFax, eVoice, Onebox, FuseMail, Campaigner, and KeepItSafe.
Can you tell me about j2 Global and what your core mission as a company is?
About the Company


WEBSITE: www.j2global.com
FOUNDED: 1995
LOCATION: Hollywood, CA
CUSTOMERS: 11 million subscribers worldwide
j2's been around for over 15 years, and our real mission is to provide businesses with tools that allow them to focus on the core mission and leave the rest to us. We tend to try to provide solutions that remove hardware, software licenses, IT expertise, and that take away a lot of the things that small and growing businesses don't have or don't want. We then replace them with services that these businesses can provision as they need them, and pay for them as they go, which fits in much more with kind of the agile business of today.
Our product line spans a number of different areas. We've got online fax, which is kind of where the company began, allowing someone to get faxes in their email rather than needing a fax machine. We went on to selling virtual phone systems, which have let a business have all of the greatest stuff about a high-power business phone system but only answering the calls on their mobile phones. We've expanded over time to have hosted exchange; so being able to take what somebody would've needed an email server on-site to be able to handle, and we can handle it for them.
Maybe the best analogy I can give you is to imagine that you work in a Fortune 500 company and were accustomed to all of the infrastructure that a big business would give you, but you never really could see a lot of the magic behind the hood–you only knew that it was there to support you. Then you go off and start your own business and you realize all that stuff is gone. j2's role is to go in and help that business and be that back office, whether it's IT or the functionality that allows a small businessperson to get all the benefits of being in a big company, but without all the expertise and cost.
What would you say is the key ingredient to what j2 Global does differently from other cloud service and software providers?
I think we really focus on the end user benefit. We know as a businessperson that you've got certain things about mobility that are important to you. We focus on making sure that whatever it is that's most important to you is what we do well. For example, our online fax business is where we started. The number one thing there was somebody needs to receive a fax, but they're not standing by a fax machine. So we allowed them to receive the fax in their email. Then we found out that they really wanted to have a fax number close to where their customers are – more for the convenience of the customer than for the person they're doing business with and themselves. So we ended up getting fax numbers in 50 countries around the world. Then we realized; well, if I'm making it convenient for someone to send me a fax, and I can read it on my mobile device or on my notebook, and I need to sign it. I really don't want to have to print it out–that runs counter to this promise that j2 has made to make things easy and mobile. So then we put digitized signatures into the app. That's an example of how we keep finding those pain points and solve the problems small businesses are having so that they can do their job better.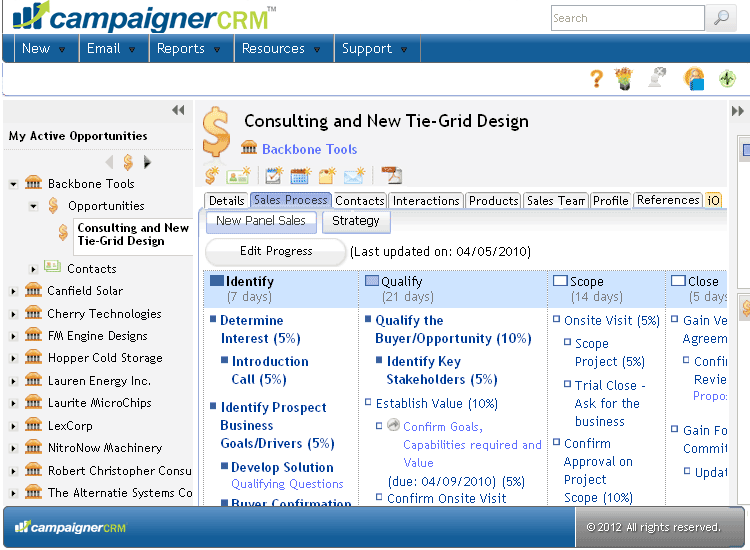 So what do you see as j2 Global's ideal customer? Does it matter the size of the company? Or it's pretty much solutions that any kind of company could implement?
It's the kind that any company can implement, but maybe there's a certain couple of attributes that help highlight what it is that makes us work for companies. One is if a business has multiple offices, so distributed workforces, mobile workforces, and those who want to focus on their core business and not on infrastructure.
I said distributed, remote and focused on their core value proposition are places in which someone can look at what we do and very easily see the value. I think each of us have that in our day-to-day work – we're all mobile on our commutes home or when we're on a trip. We're all distributed when we go out to visit a branch office. All of those things exist with all of us a little bit. But the places in which those are the key theme, people tend to really understand our value prop.
You can imagine a real estate agent. The way they make money is being in front of clients, showing homes, trying to get listings, working with mortgage brokers and other people in their ecosystem to be very well connected. They're worrying about IT and their fax machine and their phone switch and their email marketing solution–things that need to be there and working 100 percent of the time. But if the real estate agent doesn't need to know how they work, life is better.
On a similar subject, what challenges do you see in cloud services – challenges that maybe your customers come up against? How can businesses overcome those challenges?
I would say that the biggest thing I see is the awareness that these solutions exist. If you looked at the penetration of j2 services, I'm guessing it would be, by far, the deepest in the Silicon Valley. You have people there who are not technologist themselves–they live next door to technologists. They see it on the news. They hear about Facebook not just because it's an interesting company but also because it's a big member of the community. It hires people. It takes office space. In the Bay Area, we've got this great awareness of services and the cloud, mobility, all the latest tech. But if you get out of the Silicon Valley, you find out that it's not as much the day-to-day world of an insurance agent in Dallas or a realtor in Atlanta.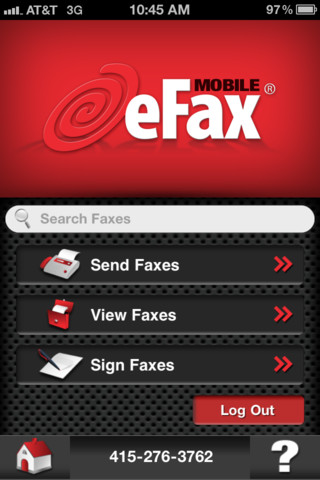 So if you look at the way the rest of the world does business, we find that there's still a lot of folks who would benefit so much from the kind of solutions we provide. And yet, they just don't know about them. So it's really reaching them in order for them to understand how so much of this technology can move to their smartphone. So much of it can move to their iPad. So much of it can move to their Notebook. And I think that's the biggest challenge I see. And what I do every day is figuring out appropriate, scaleable ways to get the word out.
I'll give you a very quick example. I went to see my insurance agent recently, who I bought home insurance and car insurance from ten years ago, but I haven't really stopped back to see him since. He asked me to remind him what I do again, and I said, "I work for a company that provides all these great services to businesses that'll let them be mobile, like e-fax and e-signature, that let's you keep receiving faxes and signing documents whether you're in the office or at home at night." His jaw dropped that this was out there; he thought it was invented yesterday.
So for me, it's really how do we help these small businesses? It's about helping people understand what these solutions do and that they exist. My view is that cost is not really a barrier. You can buy most of the things that j2 sells for between $10 and $20 a month on a subscription. You sign up and you use them five minutes later. If a month later you didn't like it or it didn't serve your purpose, you cancel it. There's no long-term contracts, they're not expensive. The big barrier is that a lot of normal business people don't know they exist.
Changing tracks a little bit, what do you think is the most exciting thing about what j2 Global is doing – like you personally, what is the one thing that you're really excited about?
I am most excited about the shift to mobile. I think it's an amazingly powerful thing because everybody now will have a smartphone for a combination of personal and professional reasons. With the speed of connection that you can now get, and the variety of programs that you can put on the plans, these are everybody's main way of staying connected throughout the day, wherever they are. I think the next generation of mobile apps will be separate from what you would've done with a specific service from your desktop computer. That's where it starts getting really fun.
For me, it's that evolution from mobile just being an extension of your website. I'll use the analogy of "brochure" websites, when all you did was take your brochure and put it online. It wasn't bad, but that was the very first generation. I think the first generation with mobile is companies taking whatever their product was and just stuffing it onto a mobile phone. Again, nothing was wrong with it; but now, the next generation of things is coming through that really allow you to do something that's never been done before.
Another example I love is being able to take credit card payments from your iPhone. The amazing thing that does for small merchants and being able to run a credit card processing off of a cellphone with a little dongle stuck onto it. That's a game changer for them. They can go sell anywhere now. So again, I'm excited that now we're getting to the point where people are inventing new things that we never would've imagined before from mobile.
On the same subject of innovations and cloud services, is there anything else that you anticipate in the future aside from changes in the mobile space?
I'm excited to see the modularity of solutions that more and more people are making an app. Our mobile app works with Dropbox, and Dropbox works with other things. It's this idea that through the use of APIs and making these tools work with other members of the cloud based or mobile ecosystem–it's neat that you can start bundling different solutions together from different providers to create what you really need. The fact that so many of these services can work together in some innovative way is really in the favor of the user going forward.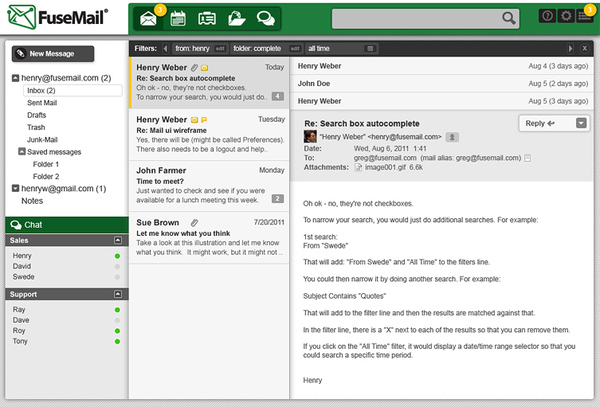 My final question is who or what do you think are the most interesting people or companies in cloud services right now and why?
I think an interesting company happens to be one I had lunch with today. It's called RingRevenue. They have a solution for making call tracking a lot easier for marketers. In my world, it's easiest to track my marketing campaigns that are very click-based. I buy a keyword on Google, someone clicks on it, and I can track that person all the way through to buying. It's more tricky for a marketer to be able to run a program that drives a call and be able to tell exactly what happens to that call.
So RingRevenue is a company that is helping guys like me make calls a little bit more like clicks and making it easier to run marketing campaigns. I think that's a big thing for little guys as well as big guys. I know that a lot of smaller businesses are even more dependent on phone calls to drive their business than some bigger operators are, so I think that's a neat innovation that is both important to small business as well as bigger, more established businesses.
In the big world out there, I'm constantly intrigued by what's going on between Microsoft, Google, and Apple. I think this is gonna be an extremely exciting holiday season seeing what happens between them. Even within the Apple world itself, the iPad mini versus the iPad. I'm curious to see how the Google Nexus does. I'm curious to see how the Google Slate and Windows 8 do. There's so much going on right now in that space where I think a lot of the excitement has been in the mobile phones base for the last number of years. I think that tablet world is just gonna explode over the next 60 days with the holidays coming up. It's one of the most exciting times I've seen in combining hardware, software, and mobility.
We believe that if you can let a customer buy something easily, use it easily, and quit easily if it no longer serves their purposes, then that's the way that you help businesses grow–by not saddling them with extra hardware or extra long-term contracts. We're very excited about how this stuff is coming together – the way the different providers are self-included are starting to glue the services together to make it really easy for someone storing a file, then to be able to fax it, then to be able to sign it, then to be able to archive it. All those things you want – whatever the next logical step someone's gonna do in a process for them to do it seamlessly and for them not to have to figure it out. You want it to be very intuitive. Every iteration of mobile apps that I'm seeing, usability is one of the key things that I'm seeing changing, which is fantastic.
Want more information on the best CRM software solutions?
We're compiled the top product reviews, blog posts and premium content on our CRM software research page. Also, be sure to explore the Business-Software.com-exclusive Top 40 CRM Software comparison report.