Pipedrive Co-Founder Urmas Purde Wants to Do More Than CRM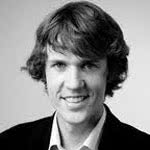 Pipedrive wants to do more than CRM: they want to help companies sell better. Co-founder Urmas Purde joins us for a discussion on CRM – what it is and what it can be, what the next 5 years will hold, and which companies are worth keeping an eye on.
For more information on Pipedrive, please visit their website, their product profile, or a recent blog post.
About the Company


WEBSITE: www.pipedrive.com
FOUNDED: 2010
CUSTOMERS: 1000+
LOCATION: San Francisco & Estonia
How would you describe your company's mission?
We want to make the life of sales people, and everyone else that needs to close deals, easier.
What inspired you to do this?
Two of our co-founders had created a leading sales and management training company in the Baltic and Nordic region. As the company grew sales internationally, the team experienced increasing amounts of software pains. There simply was no good solution for managing the company's sales pipeline. After investing $27,000 in a CRM system that left us still managing our sales pipeline on the wall with Post-It notes, we teamed up with software developers to create Pipedrive, a simple yet powerful tool for managing and growing sales.
How is Pipedrive's approach to CRM different?
There are hundreds if not thousands of CRM solutions out there. Had there been affordable well-designed sales tools, we would never have started to work on Pipedrive. What sets Pipedrive apart from many competitors is the focus on closing sales paired with ease of use. And this seems to resonate very well with SMBs and start-ups.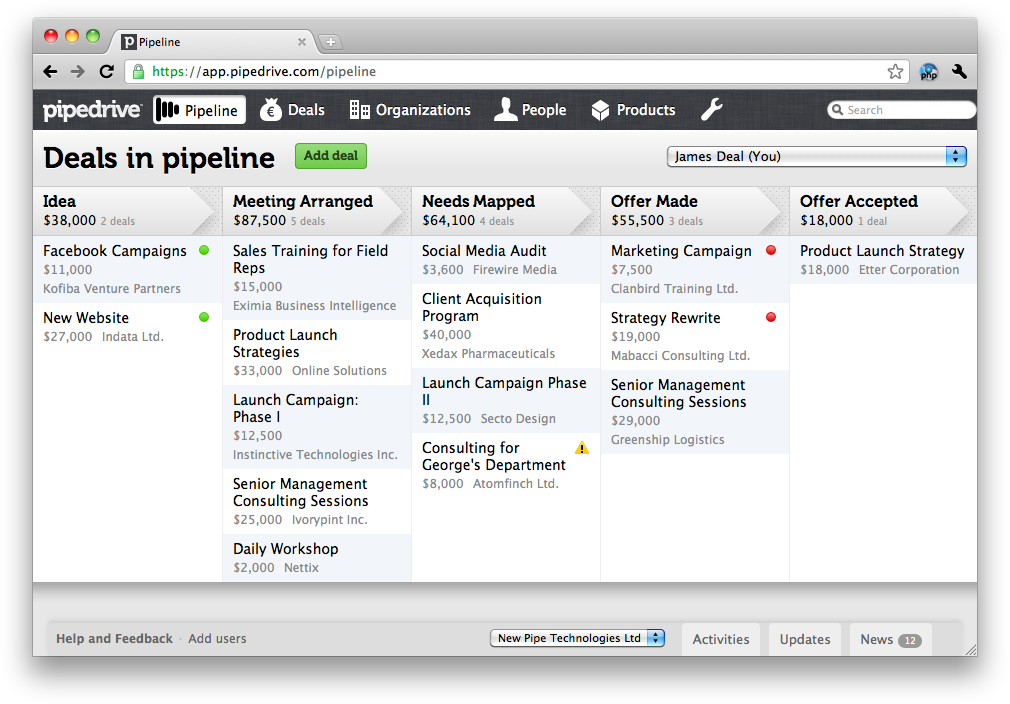 Where is CRM headed in, say, 5 years?
We have a background in sales management and training, so we know that a single software solution is not a magic bullet for everyone. Some companies need guidance in creating workflows, applying skills and techniques, or in understanding the way information is distributed instead. We can't fit all of this into Pipedrive. Our vision is bigger than just building an efficient and easy-to-use app. We want to help companies improve the way they sell.
Oh, and it goes without saying that all software will become better socially connected, easily accessible on mobile devices, and that some intelligent Big Data solutions will be incorporated as well. We're keeping overall technology trends in mind, but these are just part of the equation.
What challenges do you see and what are you doing to overcome those?
That's an easy one. There are all kinds of challenges from hiring and scaling to cut-throat competition – too many to obsess about. So we've taken the approach of focusing on making our customers happy and really listening to them. So far this approach has served us well.
What's most exciting about Pipedrive?
The feature that our customers like most is the pipeline view. It gives a really neat snapshot of the company's or team member's sales pipeline and helps to identify the deals that one needs to focus on. We have been and will be adding power features to our software, without losing the simplicity of the pipeline view.
Who are the most interesting people in CRM right now?
There are seriously exciting companies both in the CRM/sales field and elsewhere. The way Salesforce is building their holistic enterprise software offering is impressive, but we tend to get inspired by the smaller players that make life easier for companies like us: Asana (read more about them here), Github, Desk and IDoneThis just to name a few.
Want more information on the best CRM software solutions?
We've compiled the top product reviews, blog posts and premium offers on our CRM resource center page. Also, you can compare leading CRM products in our Top 40 CRM Software report, where we provide you with details on pricing, technology models and key features.