3 Basic Resources All Small Retailers Need to Succeed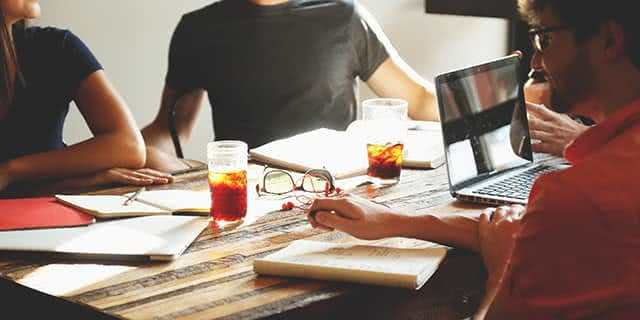 Being a small retailer can be both daunting and exciting — exciting because of the level playing field that marketplaces, online retail and digital marketing offer, and daunting because there are so many others who are trying to do just what you are.
The business model is essentially the same for all retailers: choose a product, or products, that you wish to sell, find a vendor for these products, choose one or more channels to sell through and begin.
Well, if it really is that straightforward, why do some retailers succeed while many others fail?
Demand and supply issues plague the industry as always, while consumer preferences have shifted very quickly in the last decade, first from offline to online retail, and then to trusted marketplaces and mobile apps. Small businesses may find it hard to keep up with the ever-shifting retail landscape, and they may not have the financial means to keep their business afloat.
Here we share a few basic, cost-effective resources that can help you do business with ease.
1. Your Team
No retailer can be a lone wolf. Even the one just starting out needs a network of suppliers and logistics partners. Who do you hire first, and how do you position them in the business?
The Manager
Some people are good with organizing a business. Others can see the bigger picture, plan for how to paint it and get it done. A good manager will be your right-hand person, someone who knows the business just as well as you do and can be trusted not to jump ship. Why do you need a manager? Because two brains working on a single problem are better than one.
Not only is a retail manager a people person, they also understand your business from a customer's standpoint and are able to communicate with both employees and customers about what they need to know on a daily basis.
Sales Representatives
If you sell through a retail outlet, sales representatives are a must. If you have a web store, you may not call them sales reps, but you do need people to answer queries about products and to address grievances. A small business that operates online or through very few stores can afford to have their sales representatives double up as customer service personnel.
Sales personnel often follow a manual of instructions. However, try and hire someone who knows when it is reasonable to step outside the boundaries of instructions to do what is best for the business. And indeed, ensure that they turn up to work clean and dapper.
Accountant
If you have been putting off accounting as something to do at the end of the year, you are making a mistake. As a retailer, you will be churning out inventory, purchase orders, invoices and shipments on a daily basis. You cannot afford to sit through them and hope to sort them out all at once. A good retail accountant can help.
Always look for an accountant with experience working for a business similar to yours. Another trait worth looking for is an ability to keep learning and adapt to changes over time. Since an accountant crunches the numbers that define the business, someone with an eye for business can be very useful.
2. Technology
The domain of retailing is itself a giant example of technology acting as a disruptor. When stores started to go online, people said outlets would die. Instead, we now find a relationship between physical and online retail and customers who want the best of all worlds.
Technology and tools can help replace some of your manpower requirement, and thus help cut costs. It can also help reach more people with the same amount of effort so that your profits offset the advertising spend.
POS And Inventory Management
That retailers small and large struggle with inventory is well-known. While each retailer has their own way of handling inventory, none of them is as sophisticated as an inventory management tool.
When selling across multiple channels at once, you want to sell as much as possible, avoid stocks-out, know how much inventory to hold and keep an eye on sales.
For example, Primaseller is an inventory management system that can help manage inventory across channels. What's more, with the POS feature, you can use it in your retail outlets and track inventory across physical stores, online stores and marketplaces. Primaseller offers a host of integrations with which you can manage business accounting, vendors and shipping partners. This is retail management rolled into one single application.
Social Media Management
When it comes to small businesses, social media is the great leveler. Here, you can compete with the larger retailers on equal terms. Customers these days expect their chosen brands to have a social media handle where they can find out about new products, ask questions and have their issues addressed.
Social media marketing can cost quite a bit of time, though, which is why you use technology to your benefit. Applications like Buffer can help schedule, post and track content across social media channels.
One problem that most people have with social media marketing is that they're unable to link their spending to the ROI. Socedo is a tool that identifies people's intent and shows relevant leads for your business.
3. Business Relationships
No business can exist as an island — retail even less so. The very essence of retail is a cordial relationship with both vendors and customers. Here's how to do it right.
Vendor Relationships
Depending on the number of products you source and sell, you will be interacting with several vendors.
Price negotiations are often a sore spot for retailers, especially when their vendor is averse to the idea of discounts. You can make negotiations easy on both parties by stating what you want and why. Don't spin the same story of a shrinking, highly-preferential market. Instead, tell the vendor why you think you should get a discount.
The same goes for vendors who aren't as regular with their shipments as you need. Don't get caught in the 'we-are-the-only-manufacturers' trap. Do research, and if you find someone else, jump ship.
Some aspects of vendor management can be automated. For example, you can set a frequency for purchase orders and have them raised automatically each time. Just remember to base your order frequency on inventory levels.
Customer Relationships
The reason why customers buy from you is because you offered them an experience that convinced them to do so. You want to have a mix of new customers and repeat ones over time.
To attract new customers to stores, you need to build an image of trust and safety. Customers should have a good reason to trust the product, and then to trust the business practices. Ensure that your payment gateways are not prone to fraud. Keep returns process simple and straightforward. A clean, airy store layout will encourage people to stop by for longer.
Every new customer who walks into your store is an opportunity to turn them into a repeat customer. Good store representatives play a huge role here — by offering just the right amount of assistance, and by ensuring that checkouts are smooth, you can ensure a good in-store experience. When online, a great way of earning trust is by disclosing all costs and taxes upfront and showing customers the final price. A happy customer is a repeat customer.
Photo courtesy of Pexels user Startup Stock Photos.