3 Essentials for Choosing a Microsoft Dynamics Accounting Partner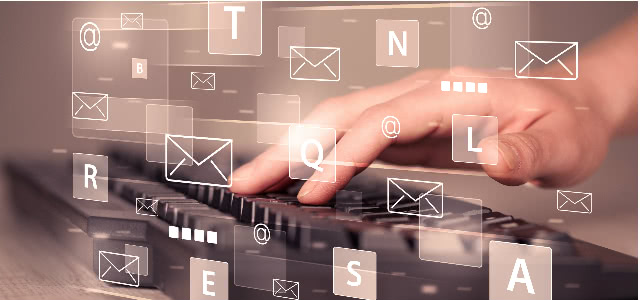 Choosing the right Microsoft Dynamics accounting partner requires careful thinking and planning.  Running a business can present anyone with specific challenges, and when it comes to their financial matters, those decisions could bring success or failure to a company's bottom line.
If you aren't well versed in the various online systems and how they work, you will need to be even more cautious in your search.  Here are some of the most basic things you will want to check before you decide on the right consultant for your business.
Are They Properly Certified?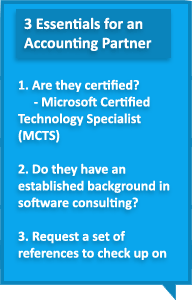 This is a major decision that can affect your business in many ways. A good consultant is not just someone who claims they know the industry well, but it will be one that has studied, taken the exam and passed a certification test.  These are the ones that will be far more qualified to help you with your manufacturing needs and can best guide you in many of the accounting procedures in the cloud and how best to implement them.
Their Experience and Background
Understanding how things work and passing a test are very important, but the consultant you acquire should also have some history behind him as well. They will need to know the different ins and outs of your business and how various factors can impact the results. Have they withstood the tests of real life business experience or have they just performed their tasks on paper? Your consultant will need to understand what is really required to get your product flowing in and out of your doors with a steady regularity.
References
If your new consultant has experience, he or she should be able to provide you with a number of references that can be measured for his success rate. From them, you should be able to determine the pros and cons of working with that individual and how well he performed for businesses comparable to yours. This will be a strong factor that can help you reach the all-important decision on which consultant to use.
Of course, these are not the only factors you will want to take into consideration for a Microsoft Dynamics accounting consultant. However, all three of these factors are a must in order for you to get the information you need to make the right decision. Also, make sure that while you expect your potential consultant to be forthcoming in giving you insight into their working practices, communication goes both ways. You should also be forthcoming in giving them information about your business and what you expect in return. This way you both will have a better chance of success in your venture.
This blog on Microsoft Dynamics accounting was written with help from the team at MyGPCloud.com. Visit their website for more information on cloud-based accounting trends.
To find out more about Microsoft Dynamics accounting and other specific accounting solutions be sure to check out our exclusive Top 10 Accounting Software report.