5 Essential Mobile Apps for Business People on the Move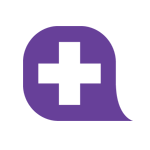 For you busy business types staying in touch and up to date on the move is essential. Whether you need to apps for business to access a vital document in order to pull off the perfect pitch or need to edit a significant spreadsheet whilst speeding across the country on a train, just handling everyday modern life can feel like being a regular corporate superhero.
Fortunately, with all the great technology around, it's easier than ever before to pull off awesome feats of modern business practice whilst on the hoof. From incredibly affordable data anywhere in the world via www.mobi-data.co.uk and the frankly eye-melting speeds of 4G, to the unbelievably varied usefulness of the thousands of smartphone apps on the market. It's these apps we'll be taking a closer look at today, compiling a small, essential app "toolkit" to keep you connected and competent, wherever you're headed.
The 5 Mobile Apps for Business
1. Google Drive


Free and absolutely essential for anyone who requires instant access to all of their files and folders, wherever they are. Hook up your desktop, laptop, tablet and smartphone with Google Drive, sync your documents and you'll be able to use more or less anything from anywhere.
This is a cloud based service but with beautifully intuitive, responsive layouts for all devices, collaborative real-time updates to files and an awful lot more, it's a busy globe-trotter's wildest dreams come true.
2. Mint


Money management can be a big headache for modern businesses, particularly for the increasing number of thriving freelancers out there. Mint makes your money more manageable by allowing you to check and update budgets in real time, find individual payments quickly and easily, set up bill and invoice alerts and so much more. It's even password protected so you don't need to worry about your financial details falling into the wrong sticky hands.
3. Webex


In the communications era what could be more important to a business than staying in touch at all time? Webex makes this easy and more personal than ever before.
With Webex you can host and attend virtual face-to-face meetings, give presentations, hand out important documents, share information in real time from an iPad, attend online training sessions and generally enjoy better remote communication – all from the back seat of a cab in Cardiff.
4. Desk


Not all of us are involved in customer service or CRM, but for those of you who are, Desk is a superb tool which will help you to improve customer satisfaction even if you're sat on a bus to Bognor Regis. It gives you the power to view all of your customers in just one place and communicate with them in any medium you like, you can even track and reassign any customer service cases while you're on the move and get real-time updates on any pressing issues. Well worth a look if you want to make your customers even happier!

5. Zen Garden
And because all of this connectivity can get a little stressful, we've included this nice calming app to help you chill out. Rearrange your zen garden, take a few deep breaths and get ready to join the rat race all over again!
If you're looking for more information on this subject, check out the Business-Software.com blog archives for articles on mobile apps and our Top 10 Mobile Device Management Software report.